What would happen, if you would set a flock of flamingos free in the public space,
and challenge people to stand on one leg for as long as they can?
Add a tiny lake, and a flower or three. Because even flamingoes deserve a beautiful and joyful place to call their home.
Perhaps some people would be too busy with other things to notice the flamingo's at all.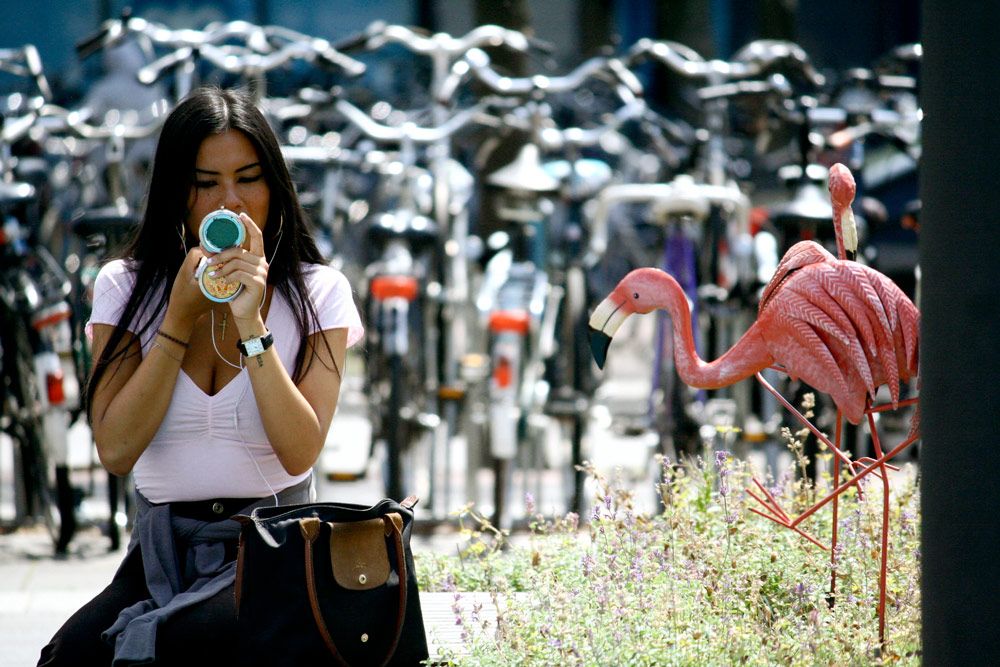 Others might be mostly intrigued by what those big water lilies were doing on the pavement.
While reminding us of those days when standing in the middle of a big (imaginary) puddle was reason enough to be excited.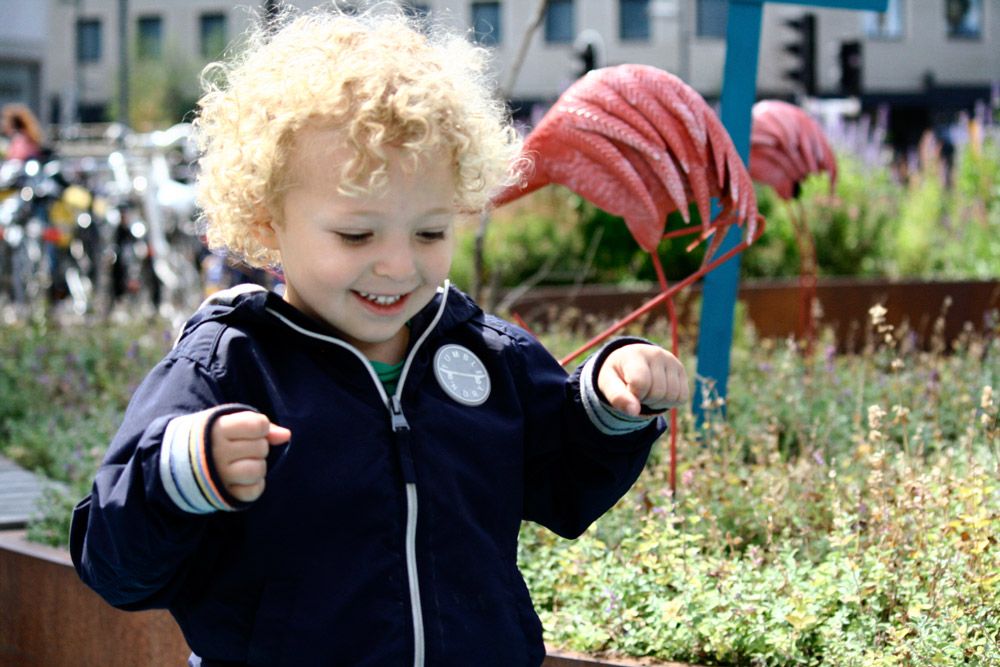 The strange sight asked for a closer inspection. What were these exotic creatures doing in the middle of the concrete jungle?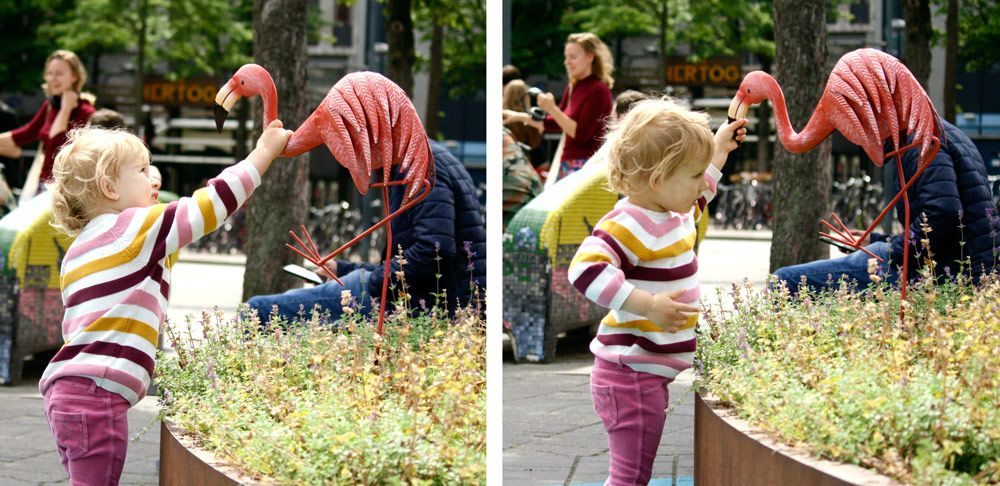 "Well hello Mr. flamingo, so nice to meet you."
Others happily gave the challenge a go.
Alone,
or together… Although it can be challenging indeed if your playmate has a flamingo super talent and reaches 4 minutes 40 easy peasy.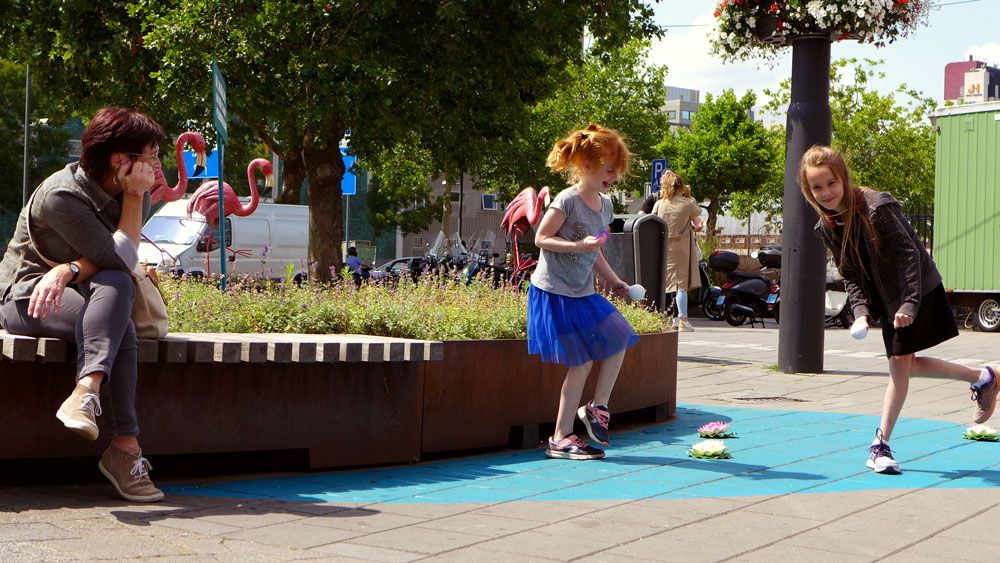 Then again, winning the challenge from your friends might bring some overall laughter. Although they may question the nature of your fair play.
Some were inspired to start a flock of their own. Because we all know that birds of a feather, flock together.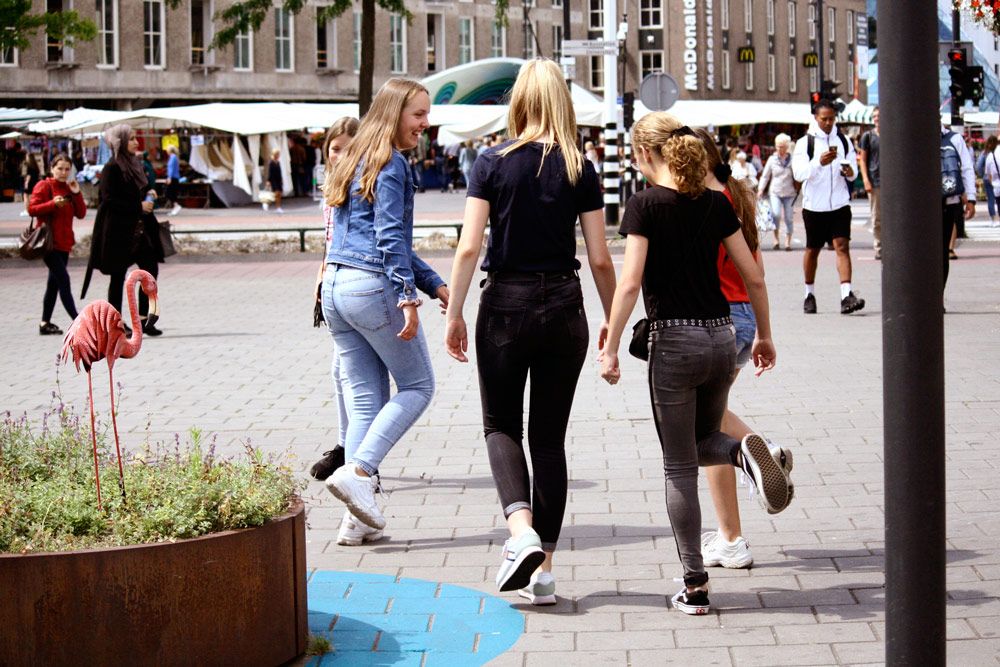 But even if you would look sceptical at first, you may discover an inner flamingo talen you never knew you had.
Happy urban jungle flamingo spotting!
This street art project was an assignment for Gemeente Eindhoven, to experiment with ways to make people play in the public space. The floor is lava, which I applied a few months back, was also part of that experiment. :)