I created a whimsical art gallery wall. It displays a flamingo painting, ukulele painting, elephant shrew painting, ukulele, faux taxidermy butterflies, framed feather and a type case. And, you can watch a video of the creation process below:
What story does your interior tell about you?
Your interior tells a story. It can tell a story about who you are, about who you used to be or even who you want to become.
A bohemian living room with a gazillion throw pillows, layered rugs and treasures from all over the world may show your love for travel, colour, and interest in different cultures and people. A messy house can reflect a turbulent period in your life, a chaotic mind, a lack of time, or perhaps that you don't sweat the small stuff or prioritise looks.
Your space sends a message, whether you want it to or not, to you and whoever visits your space.
Of course, your space doesn't define you. Sometimes your home doesn't tell the story you want it to tell. You wish it was saying something different about you and your life. There can be a dissonance between what your space is telling and who you feel inside. This dissonance can leave you feeling displeased with your surroundings, sometimes even restless.
How your space makes you feel is important, because ideally your home is a place to feel at ease, relax and be yourself.
What story do you want your interior to tell about you?
The question to ask yourself is: how do you want to feel in your space? And what do you need to surround yourself with in order to feel that way?
I love art. I love colour. And I love explosions of art and colour. Also, I personally love art gallery walls. There is something about the neat arrangement of framed pictures, art and objects that makes my heart jump with joy. If, in addition, it's also a somewhat whimsical art gallery wall, it gives me the feeling that I am living in a real life fairytale.
I knew that I wanted to tell a story of whimsy, creativity and playfulness with this wall. My paintings and handmade butterflies show that creation is an important part of my life. The type case that I found on a flea market functions as the perfect display for tiny treasures, like gemstones, childhood memories, random knick-knacks and personal objects. It shows that something doesn't need to be expensive to be valuable or beautiful.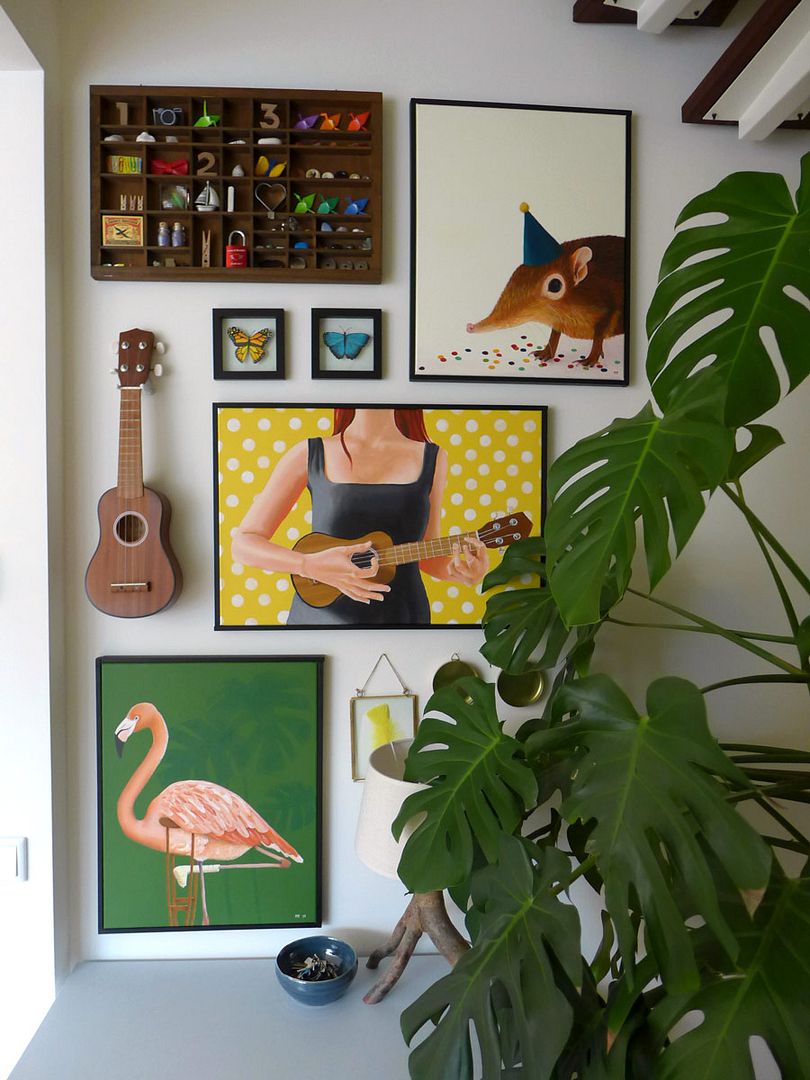 Declutter first, style later
Before you make any big changes to your interior, or style everything beautifully, I would recommend decluttering.
These days, you can't talk about joy or changing your home without talking KonMari. Ever since Marie Kondo's show came out on Netflix, I feel like the decluttering hype spread like wildfire.
When I read The Life-Changing Magic of Tidying Up in 2015, I went through the tidying process in my student room. Later, when Joran and I moved in together, we needed to deal with our belongings in order to make space for our lives together. And as we moved to our new house, I continued to move through the decluttering process over the course of a few months (here I showed 1000 things we got rid of in June during 'Project House'). Last summer, I helped my mom start her KonMari journey through the possessions she has gathered in her lifetime. When I left, she had discarded 7 closets full of stuff. In January, I tried out and finished the 30 Day Minimalism Game. Just last weekend, I finally finished decluttering my childhood bedroom closet.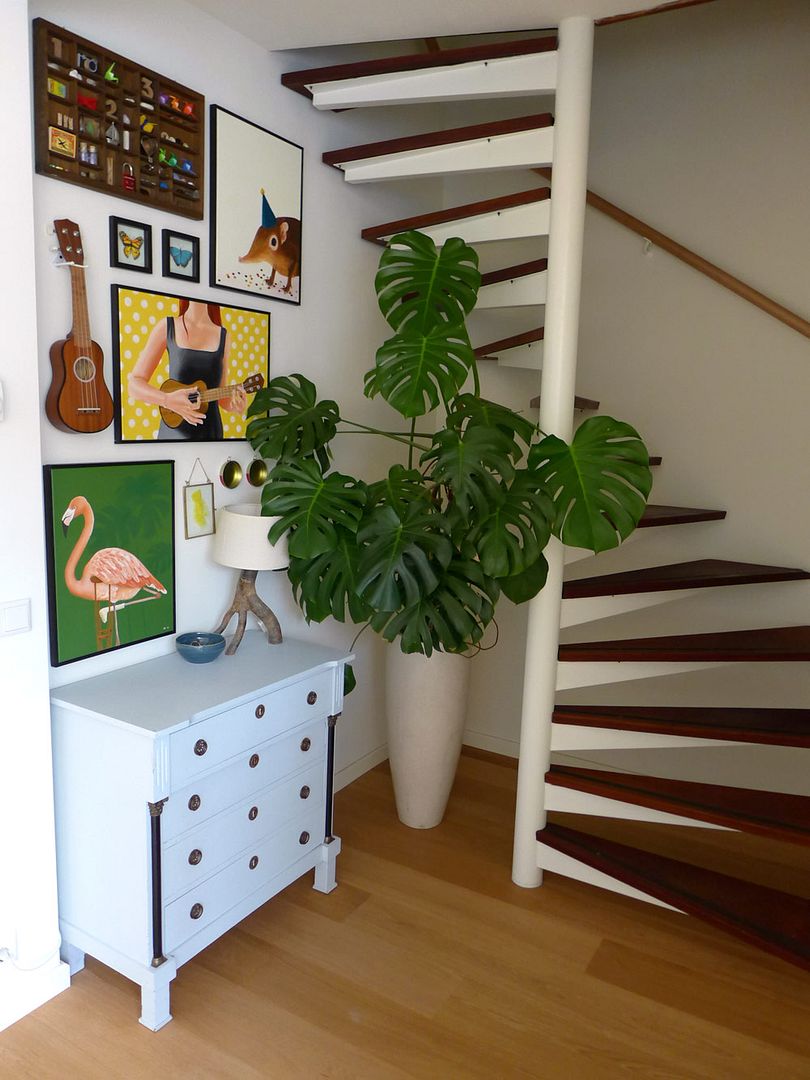 Let's just say that by now, I've had my fair share of declutter experiences. Because of those experiences I believe that decluttering is the first step in creating a space you love. Here is why:
1. A space can really transform by the beauty of subtracting.
Instead of adding pretty things to improve a space, try eliminating. If I would have started with interior design rather than decluttering, I would have ended up with a lot more storage units than I actually need. When you hunt for that perfect closet, cabinet or dresser, you take into account the amount of things that you own that need to fit inside, not what you want to keep. Storage units can easily take over and define a space, especially when you need a lot of them. I know it's a cliché, but sometimes, less is more.
2. It's easier to see the potential of a space once objects that do not serve you are removed or relocated.
You tend to keep objects in certain places because you grew used to them being there, not because it's the most logical place or even because you like to look at those things. Those objects tend to dictate spaces. Sometimes we give our 'premium spots' to objects that we don't even care about. They have always lived on that spot, so you feel like that's where they need to live. Don't try to make those objects work on that spot. Instead, start with a vision of a space, then question whether those objects serve that vision.
3. Decluttering brings clarity in what you want to give a prominent place in your home, and what not.
In the process of decluttering, you often come across a few hidden gems; things you forgot about. Perhaps a beautiful childhood picture, a precious necklace your grandmother gave you, or that old flea market find that you wanted to transform into a DIY project. When you declutter, you are continuously judging what an object means to you. Every time you make a decision, you refine your judgement. Your developed judgement will help you to know what you want to showcase where and why.
Should you invest resources to change what story your interior tells about you?
I am not a minimalist. But some aspects of the philosophy speak to me. You eliminate distractions, spend less time on stuff, and spend more time on experiences and things that matter. Your resources – being time, energy and money – are valuable.
I do think that transforming your space into a space you love, is worth the effort. That being said, organising and making things look pretty does take a lot of time. Is that time worth it?
If experiences, not things, are what I want to focus more on, should I even care about transforming my home into a space that reflects me and makes me smile?
I've been pondering over this question, and I think it depends.
I think there are three questions that are important here:
1. Do you enjoy the process (or do you only care about the end result)?
Is the experience of transforming your home enjoyable to you? Your answer may give you clues to whether it is worth it or not.
I generally like creating, which means that for example painting the butterflies that you can see in this blogpost brings me in a state of flow. I also like rearranging the items in the type case until it looks pleasing to the eye. However, I don't like creating black frames for my canvasses, or endlessly measuring to make frames hang level.
I actually enjoy most of the process of tidying. I get a kick out of watching a space transform from a hot mess to a more calm and soothing space. Getting rid of clutter gives me the same satisfying feeling as checking a to-do from a to-do list. On the other hand, I don't like dealing with stuff once I decided I no longer need it in my life. I feel responsible for potentially wasting resources on this planet. So I try to find a good place for everything and it tends to take up a lot of time (donating, sometimes selling, recycling, etc.).

Both processes have a clear goal that I care about. I want to have a pretty art gallery wall. And I want to have an organised home that helps me calm my cluttered mind and focus on what brings me joy. Both processes entail activities that I like and dislike. So the process to get to my end goal isn't all that bad. There are clear parts of the process that I enjoy.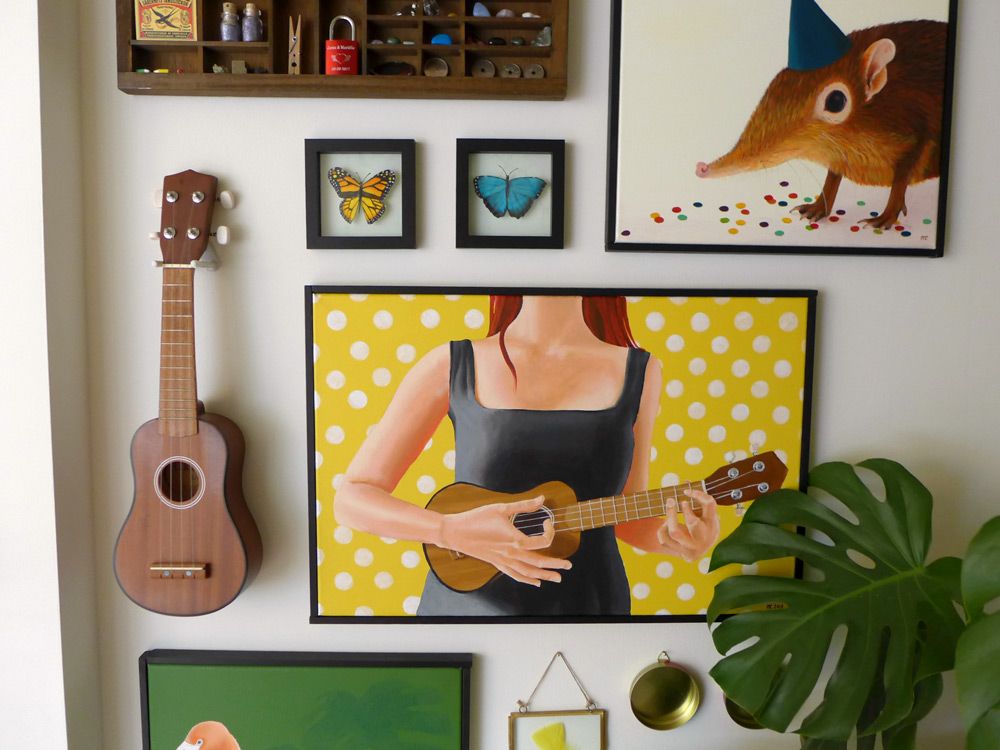 2. How much benefit will the effort bring you (is it worth it)?
At first, decluttering takes more time that you spend on stuff instead of less. It takes a lot of time and energy to get rid of things that you own that no longer serve you.
However, I also think that in the long term decluttering makes your life easier: you can easily find what you're looking for, cleaning becomes simpler, you experience more joy and gratitude for the things you keep, and weeding out unnecessary items out of your life brings clarity and focus to what you want to spend your time and energy on.
And investing time now in sorting through things is changing my mindset in ways that brings me more than just an organised home. So yes, it is a clear effort, but I do feel it's worth it.

Overall, my initial investment will probably last for as long as we will live here. It's my first real home, we're not planning to move in the near future, we married fairly recently and in a way this house feels like the start of our life together. So I guess it's the proper time to invest more time into something that you expect to experience the benefits from for a long time.
This whimsical art gallery wall makes me very happy. Sometimes I will just sit on my couch and stare at it for a couple of minutes gleefully. I still do that, even though it already has been a few months since we hung the frames (it took me a while to finish & edit everything). I imagine some of the newness wears off, but some of the joy will last.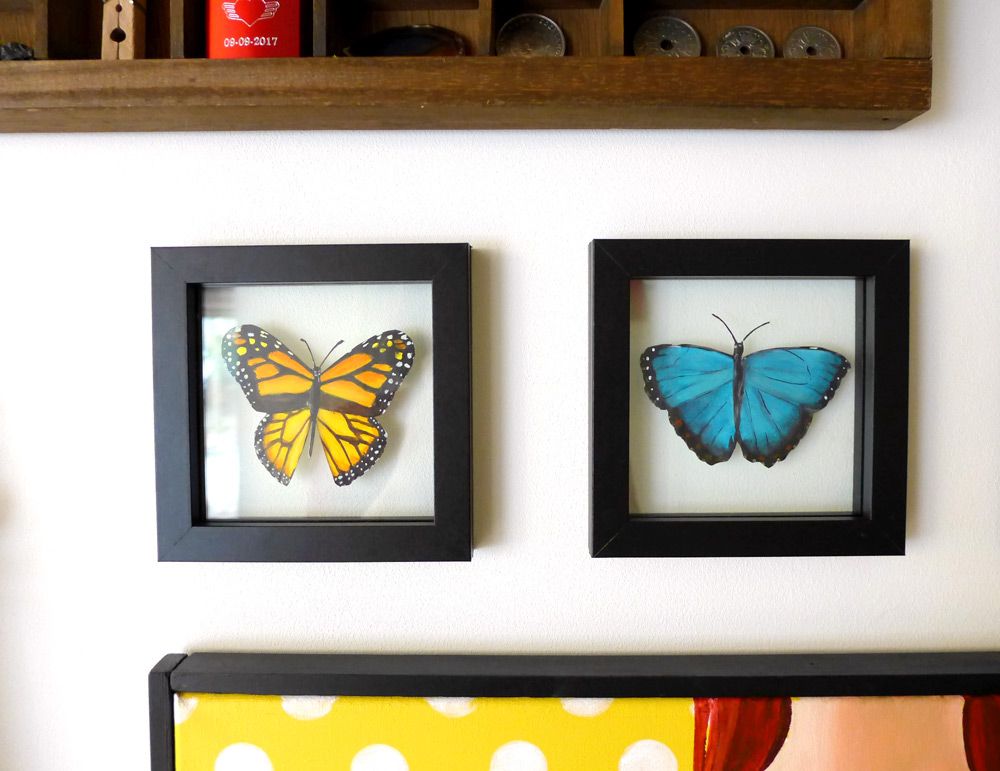 3. How does it balance with the rest of your life at this point?
Whether you choose to spend your resources on your home, might also depend on what other parts of your life that need your resources right now.
At this point I don't have huge energy leaks caused by my work or personal life that prevent me from making improvements around the house. There was a period before where I felt exhausted all the time, with no energy for 'fun projects' like this one. Just like everyone else, I have things to deal with that cost energy. I have my good days and bad days, but as long as I'm taking it baby step by baby step, it's doable.
Sometimes I wonder if Joran and I should spend less time on home improvements and more on quality time together. But honestly, when we don't have to do anything, Joran and I quite often end up spending our leisure time making and building stuff together for fun. Given that we have had enough time to talk and rest. We both have a creative design background. Joran likes hands-on work that involves power tools. And we generally work well together and enjoy building stuff together. [Remember my creative craft cabinet?]
Final thoughts…
Depending on your answers to these questions, your conclusion may be different and vary from mine. Every person, situation and life is different.
For example, my willingness to invest in this space increased compared to when I was still living in a rented space. That being said, back then I also talked about the importance of creating a space that represents what you're passionate about. No matter what your situation, there are always (small) steps you can take to make your space feel happier and more reflective of you.
At the moment, I feel motivated to turn my house into a home. And it's a long proces. But with every step it's getting a tiny bit more into the direction of reflecting me, us, and our future.
I am curious to hear your thoughts on my reflections: how do you feel about decluttering? What importance should you give the space that you live in? How does your space make you feel now and how do you want it to make you feel?