If you've been reading my blog for a while, you may remember that I openly declared my love (at first sight) for the elephant shrew in a previous post. I visited Antwerp Zoo, stumbled across a Belle Epoque picnic and discovered the most adorable elephant shrew. Hence, I created an elephant shrew painting. As I explained before:
"They are the size of a guinea pig, have the tail of a rat, look somewhat like a mini anteater, but are family of the elephant."
It was about time I brought a homage to this little creature. The form of an elephant shrew painting seemed best. I have been jokingly nagging Joran that we should get an elephant shrew as a pet, but we both know that's not going to happen (me to my great disappointment and him to his great relief). Apparently, elephant shrews are not suitable to keep as a pet.
So whatever. I created my own and then it can still live in my house. Not exactly the same, but second best thing, right?
This is actually the first canvas painting I created in which I used a white/cream background. It's a change from the colourful, popping backgrounds, but I think it makes the confetti come alive even more.
I created this painting with my new interior in mind: white & neutrals with pops of colour. The colour of the party hat is actually a reference to the deep petrol colour of the vintage bread box that lives on our kitchen counter. Using a similar colour in a detail elsewhere can be a simple way to tie your interior a bit together.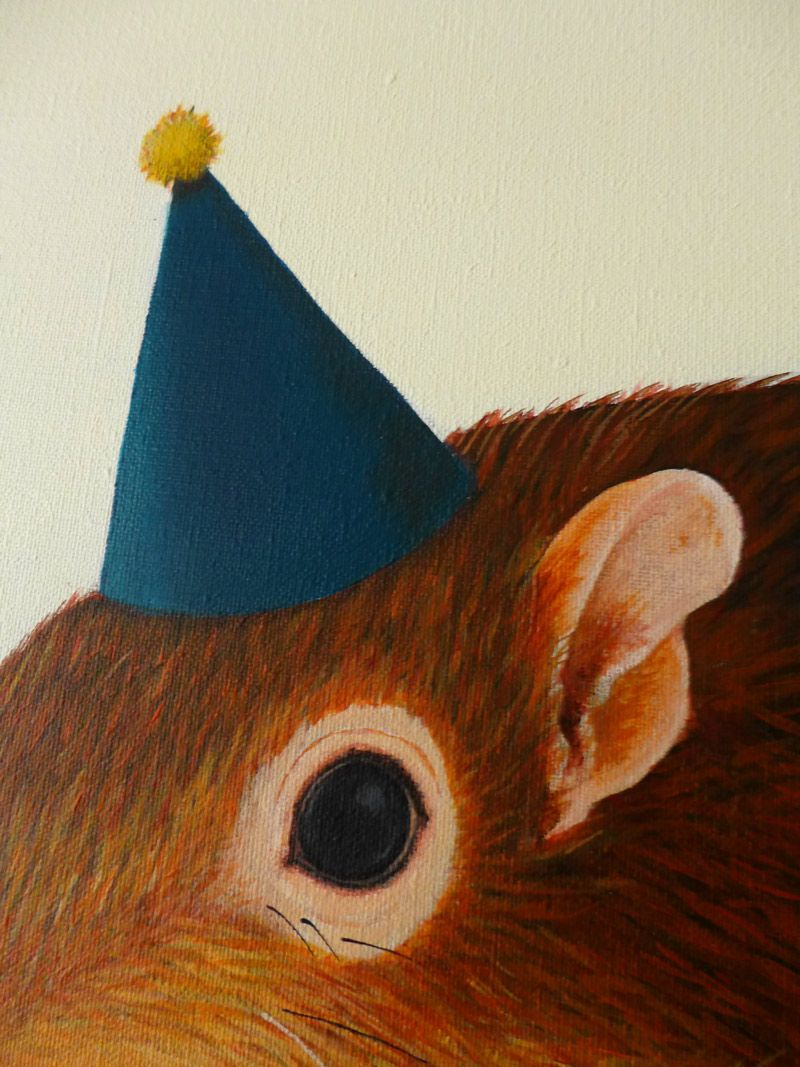 Now that you're up to date with the last two paintings I created (I shared my Flamingo painting last week), I'll be back soon to show you where we hung them.
What is your favourite animal?