Josine Beugels has a thing for eggs. In fact, she declared 2018 'year of the egg'. For the second year in a row, she organises an EGGsposition in which more than 25 international artists create and showcase artwork that is inspired by eggs.
One of her creative egg ideas: to transform old chewing gum on the pavement into (guess what…?) yep, more eggs. Her street art project turns the ugly litter into something that brings a smile to your face: a mass of tiny sunny side up fried eggs. And once you've looked down and seen it, it cannot be unseen.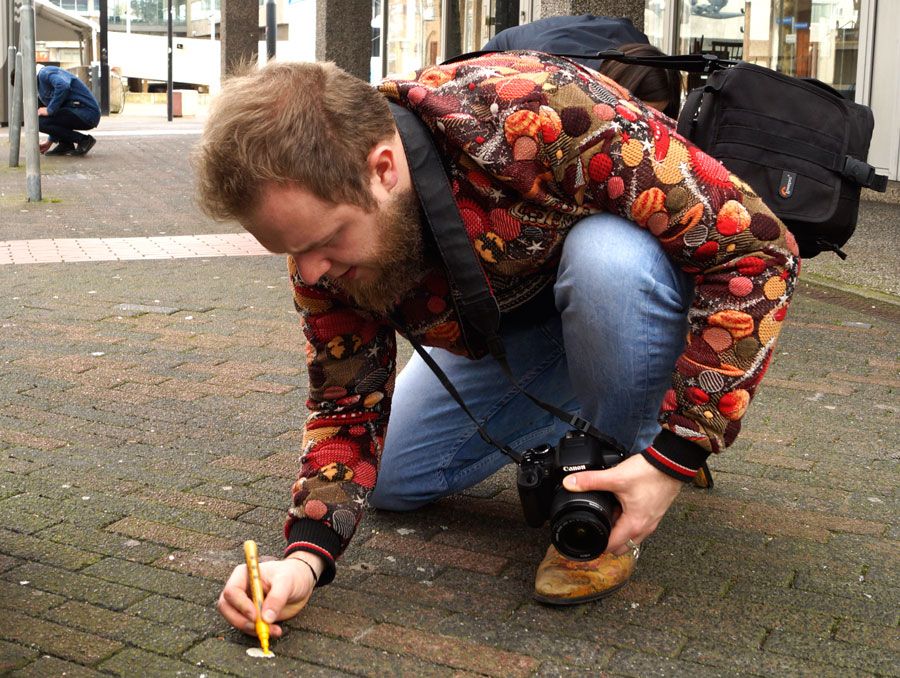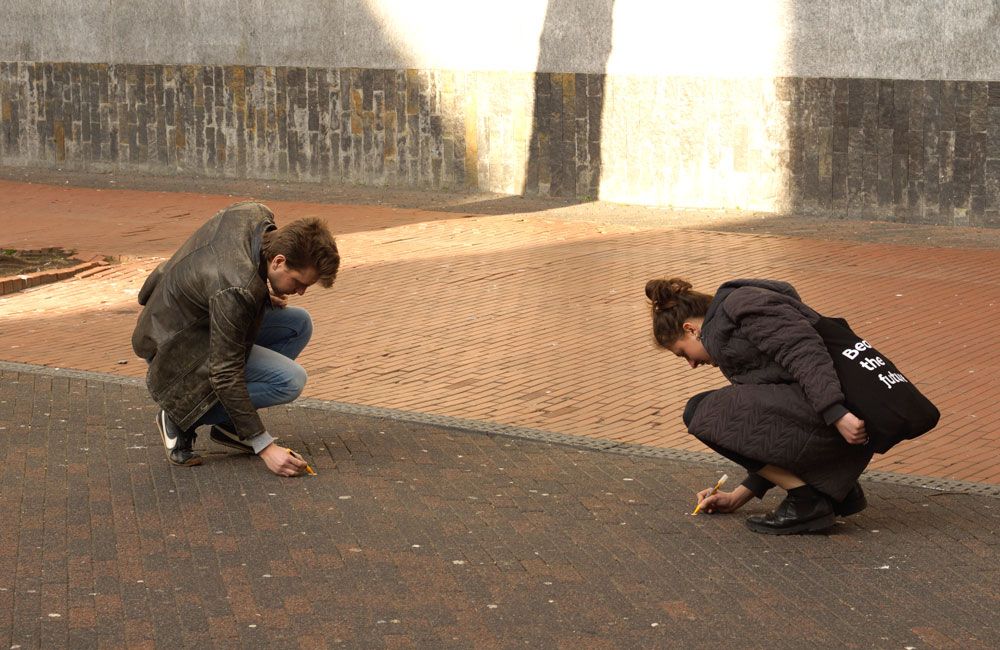 A couple of helpers, and many, many squats…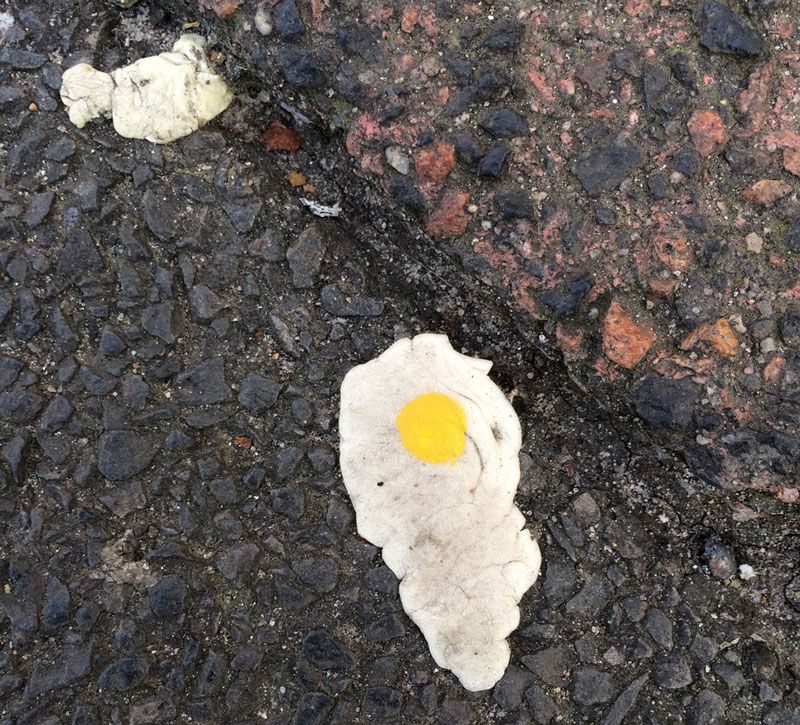 I also helped out for a bit to add egg yolks everywhere around me.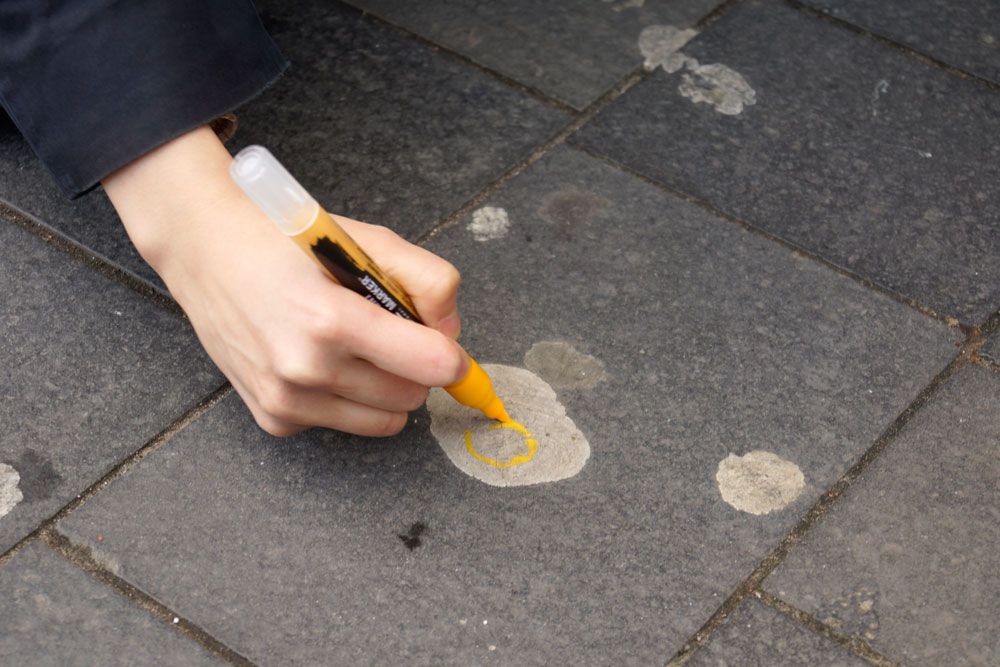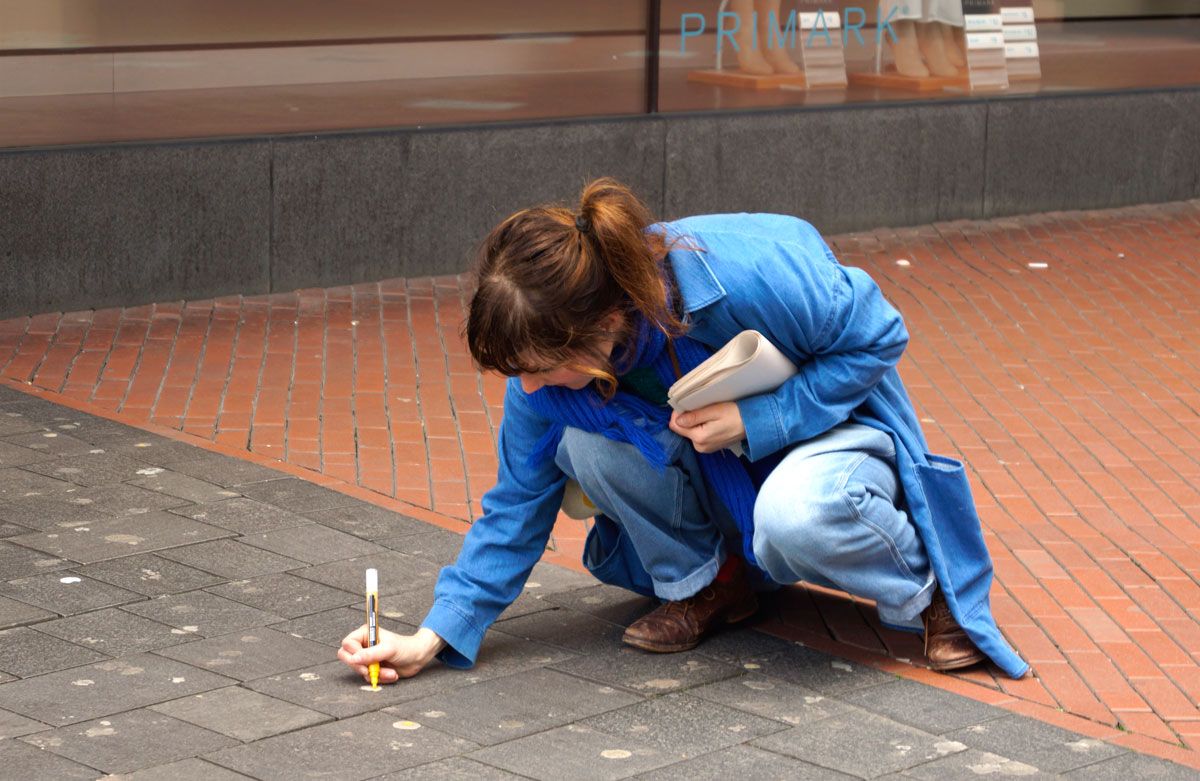 Josine working her egg magic. 
The EGGsposition opens today @Wall Street in Eindhoven, and can be visited during the entire Easter Weekend. More information including opening hours can be found at the eGGspositie Facebook page.
And if you walk out of the station and aren't sure where to find the exposition, no problem, simply follow the eggs at your feet.
[pictures by Marijn van Rijt]
PS. If you live in Eindhoven and have a cool street art idea with a 'smilefactor' that you want to carry out, I'd be happy to hear from you!
SaveSave
SaveSave
SaveSave