You might live in the cutest-rainbowiest-happiest neighbourhood imaginable. Or, more likely, there is room for improvement: add a little sparkle, plant some flowers, make a chronic grumpy face smile.
Street art doesn't always have to be graffiti. Street art doesn't always have to be illegal. And you don't always need super-power-artistic skills to go out and make your street a tiny bit more beautiful. Today I present you with…
*drum roll*
some friendly forms of street art
*ba dum tss*.
FYI: I created these illustrations over a year ago as part of an assignment. The aim was to create a tool to inform and inspire the people of my city about the possibilities to create 'smile projects' and friendly forms of street art. The booklet I designed informs about the do's and don'ts, gives some practical ideas along with simple assignments, and tells you how to contact local authorities if you have any questions about your idea (image below was from my proposal).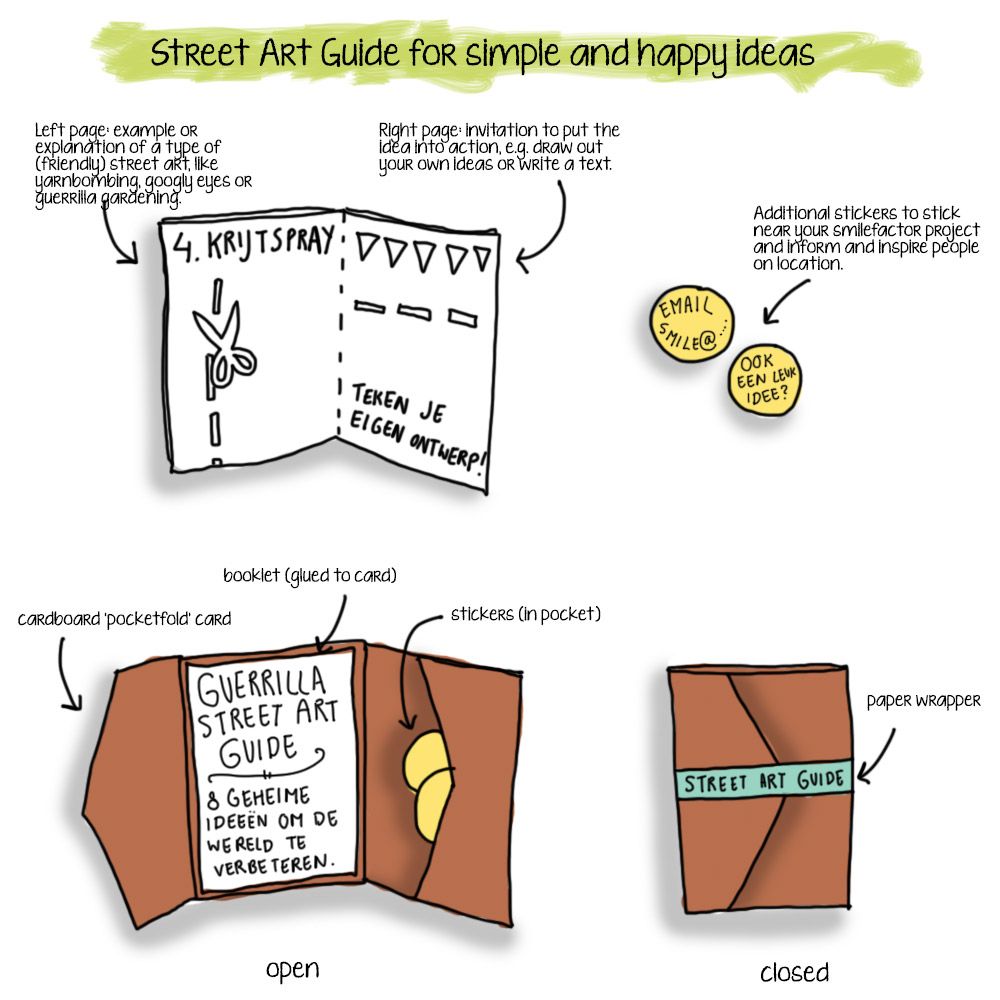 Captain Obvious Note: Check the rules and regulations with your local authorities about specific types of street art. I developed this guide together with my municipality (Eindhoven, the Netherlands). Some things, like painting a trash can (of which I suspected it would be illegal), are perfectly OK here as long as you check and they know of it (so that the maintenance guys don't paint it over in the original colour).
1. Paint Street Objects
With some paint and a brush you can easily transform a trashcan, concrete barrier or sidewalk into a colourful piece of art.

2. Yarnbomb
'Yarn bombing', 'guerrilla knitting' or 'urban knitting' are types of street art. With colourful yarn you can decorate fences, arm rests, statues, street lights, bicycle racks and trees. (Below: 1. Come up with a pattern, 2. Find a fence, 3. Make cross-stitches with yarn on the fence.)

3. Little Free Library
A 'mini library' is a small or large bookcase, shelf or space for free books. People from the neighbourhood or random strangers can borrow, swap or leave books here.

4. Googly Eyes
Stick googly eyes or ping-pong balls on strategic places. Everyday objects will transform into funny faces.

5. Stain Art
'Street stain art' is a type of street art, in which an already existing, ugly (paint) stain is transformed into a work of art by painting over the existing stain. (Below: 1. Find a stain, 2. Imagine what the stain looks like, 3. Paint the stain within the lines)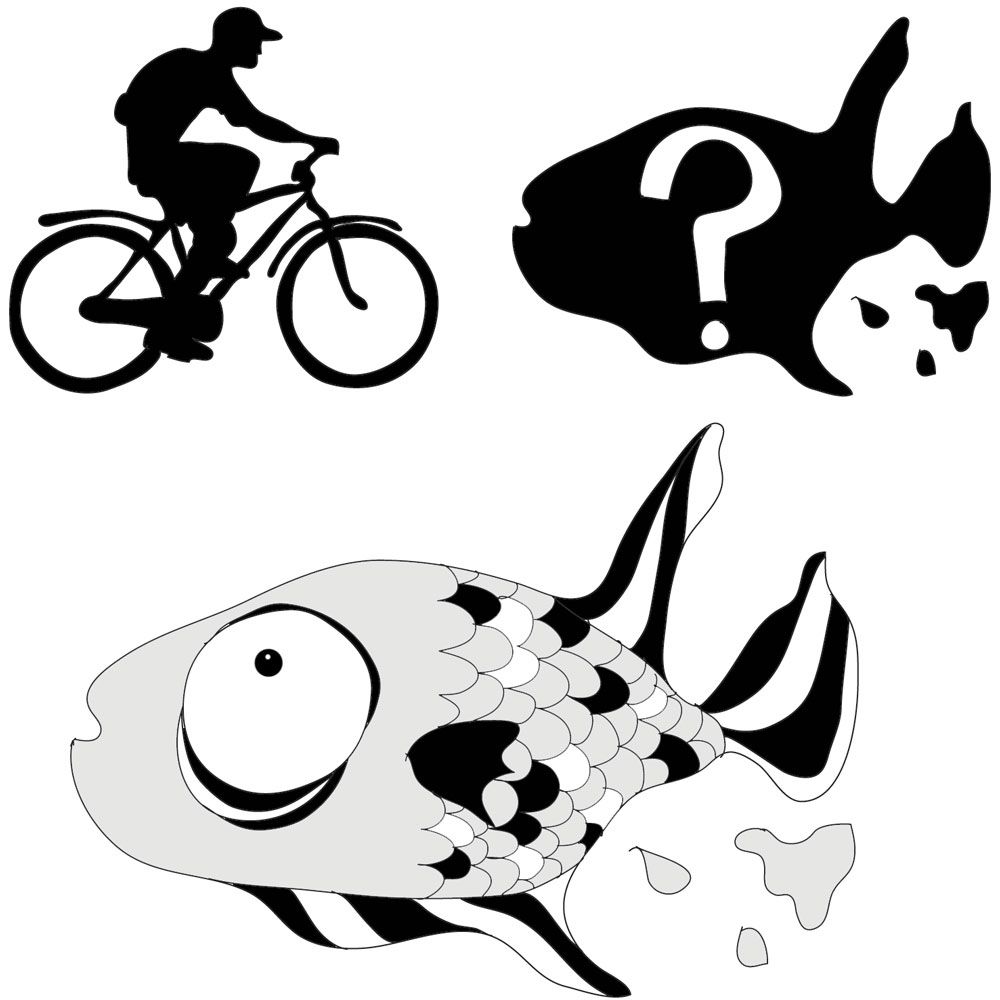 6. Chalk Spray
Chalk spray is a type of temporary graffiti. Chalk spray washes away after a couple of rain showers or by scrubbing it away. Using stencils, you can create creative texts or shapes on the street.

7. Guerrilla Gardening
'Guerrilla gardening' brings more green in urban environments. You transform abandoned sites, empty flower beds, potholes or even walls and street lights by adding flowers, vegetable gardens, window boxes or moss graffiti.

8. Public piano
A public piano is a piano in the public space, like a train station or shopping mall, on which whoever wants to – can play. In some cases it is painted in a happy, colourful way.

I translated the text in English for this post, but if you want to check out the original smilezine, you can download it below.
Is there any one of these that you would like to try out or already have? Curious to hear!
SaveSave