Did you ever make yourself a paper booklet as a child? I did. I used to cut A4-papers into half, fold them, and staple them together on the fold. I would decorate the cover, give it a good name and treasure my handmade notebook. I once made a booklet to hold all the stickers my best friend (at the time) generously gave me. It was my favourite book. I think I still have it somewhere. I'm not sure what the appeal is, but somehow making my own cute paper booklets still has a magical hold over me.
I want to share one of my favourite techniques with you.
You can easily turn a few papers into a cute booklet by sewing the pages together. Normally I will do this by folding A4's in half and sewing over the fold.
For this project, I decided on a slightly different approach. I wanted to bundle the colourful prints I created for my Instant Inspiration Kit into a cute cardboard book. Here is how to make a paper booklet: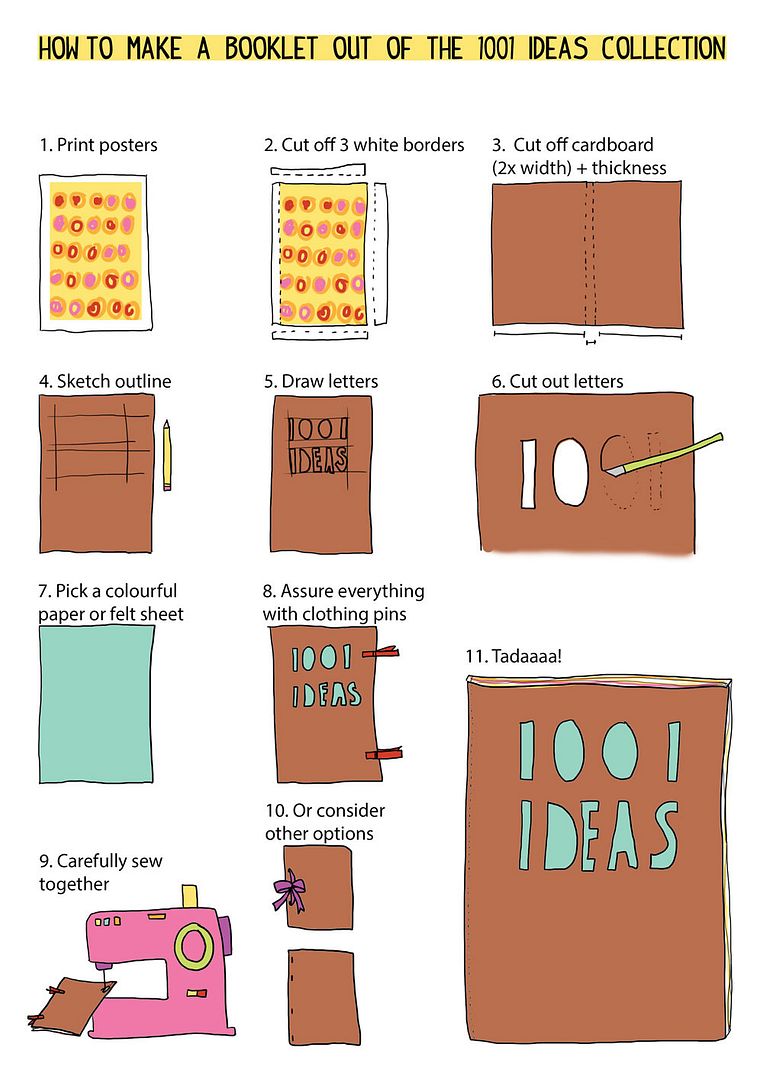 I have to warn you though. Even though I printed the posters on normal paper (instead of heavier paper), my sewing machine could barely manage. 28 Posters + a cardboard cover + a layer of felt is a lot to sew through. I basically managed the machine by hand, instead of using the foot pedal. I moved through the cover slowly, stitch by stitch. If you don't want to risk potentially breaking a needle, I would suggest you either use less pages, or bind the booklet in a different way (unless you are as stubborn strong-minded as I and willing to take the risk). You could for example punch two holes in the side and braid a cute ribbon through them.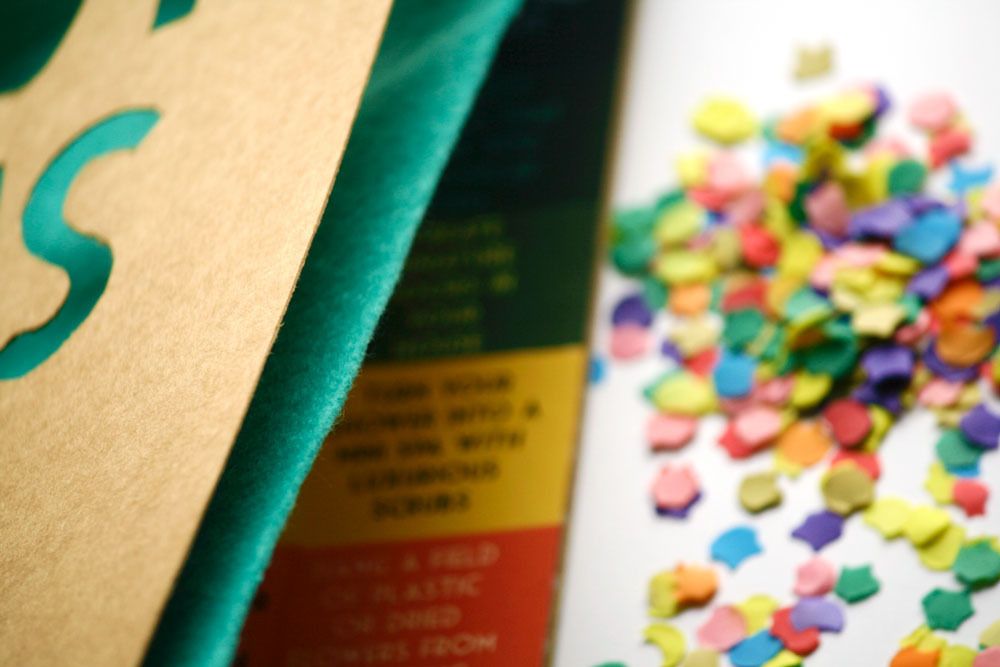 Like I said, hanging posters on your wall is simply one way to use your Instant Inspiration Kit. You can make them into anything you like. I love flipping through the happy book of ideas (sometimes even I can use my own ideas).
PS. You still have a couple of days to order a physical version of the Instant Inspiration Kit or get a free bonus. After Monday December 7, those goodies disappear. Don't miss out!