If you've been reading along for some time, you know that Joran and I organise dinner parties with fun themes every now and then. We invite a bunch of people. Everybody dresses up and brings a dish. We have a great night of fun and food. So far, we've had: Circus of Illusions, Milkyway Takeaway and Magically Coloured Childhood Memories.
It had been way too long since our last themed dinner, so Friday night it was time for a Blacklight Science Fair Dinner Party.
It was such an awesome night! There were edible flowers that numbed your tongue with test tube prosecco shots, primordial soup,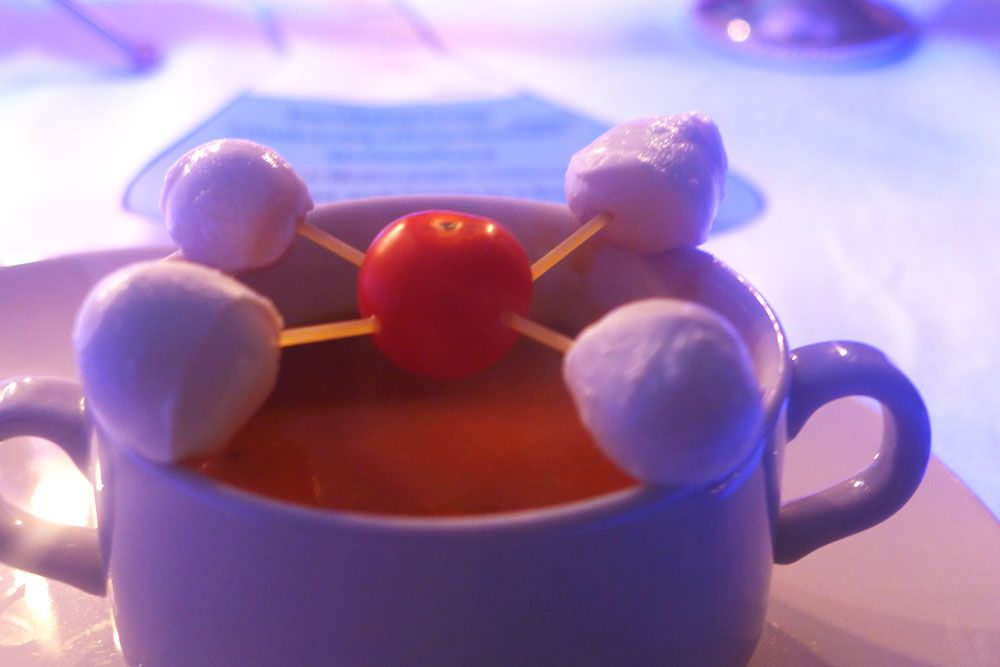 super nerds,
special smoke effects that when faded
presented molecular merengues,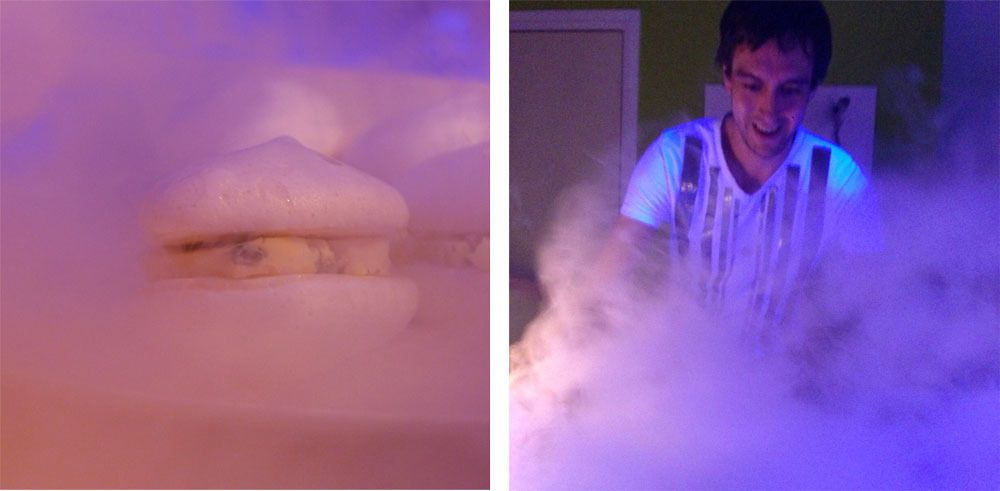 lighting drinks (party trick: black light + tonic or bitter lemon = awesome fluorescent effect),
mad scientist and doppler effect costumes,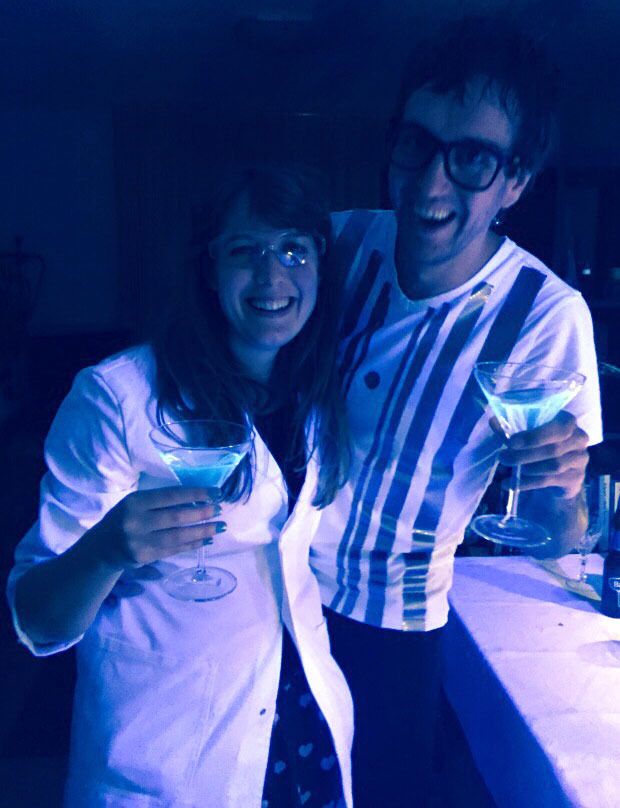 cherry liquor distilled on the spot by a mighty impressive duct taped installation,
a sweet and light (literally) dessert, ice cube shot glasses,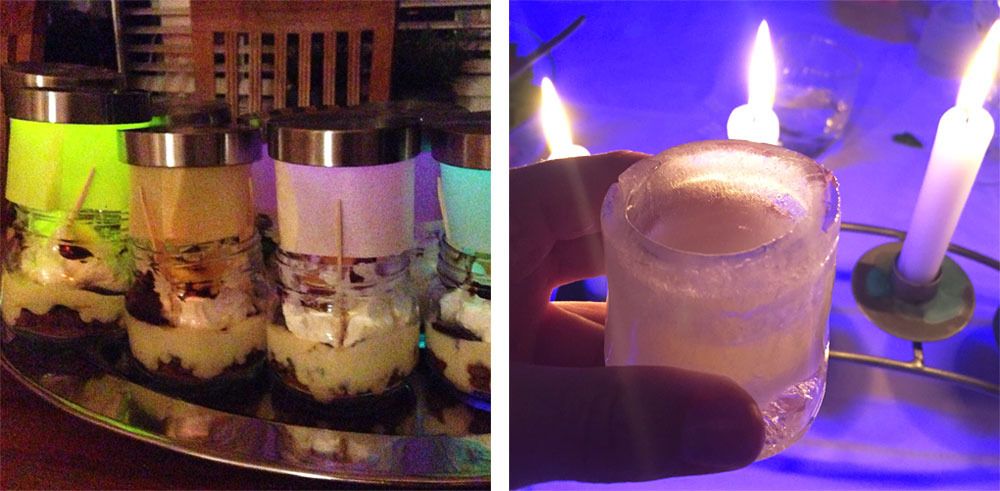 fluorescent salad dressing,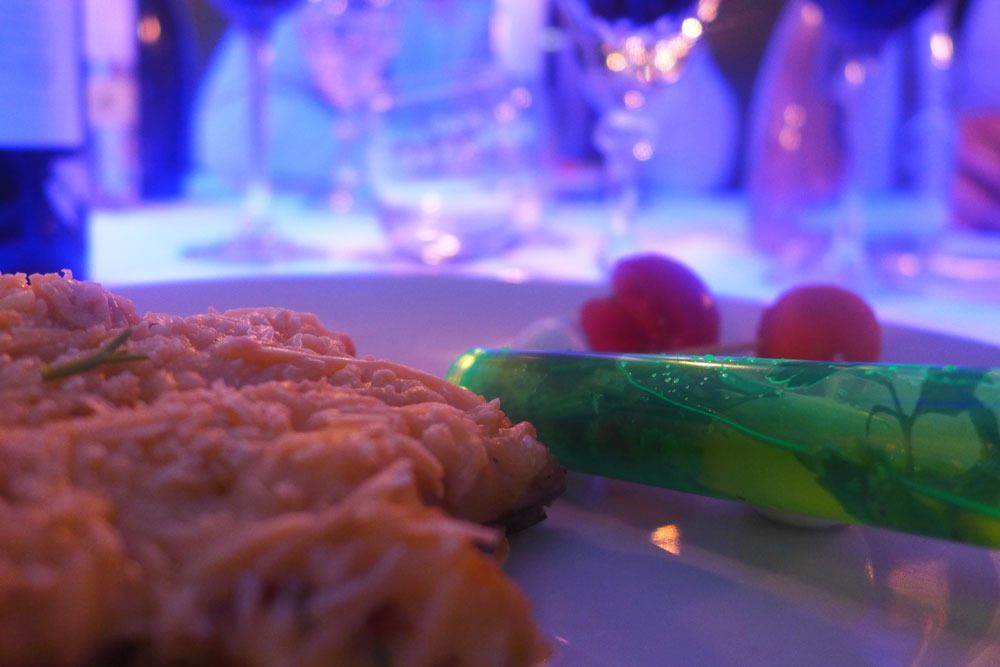 good people,
impressive chemical coffee,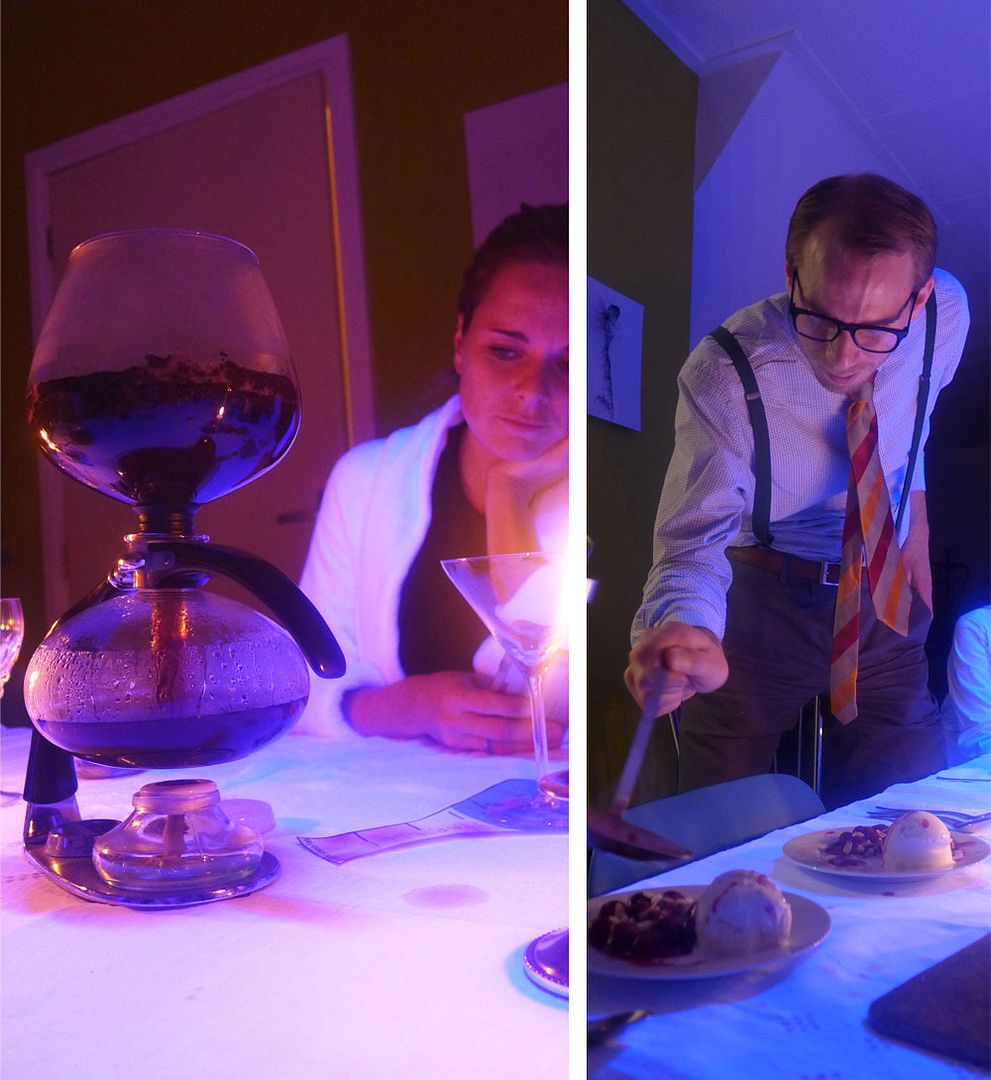 and loads of fun.
Just a reminder that dinner can be as fun as you want to make it. You don't have to go all out on the crazy food, ingredients and presentations every night.
1. That's not feasible.
2. That wouldn't be as special.
However, with Christmas coming up, perhaps it's a nice way to spice up your normal traditions and routines? How can you make your already fun Christmas dinner even more fun? What if I told you there are endless possibilities… And they don't have to be what everyone else is expecting.
Did you ever make a fun, surprising or crazy dish? If so, what was it?