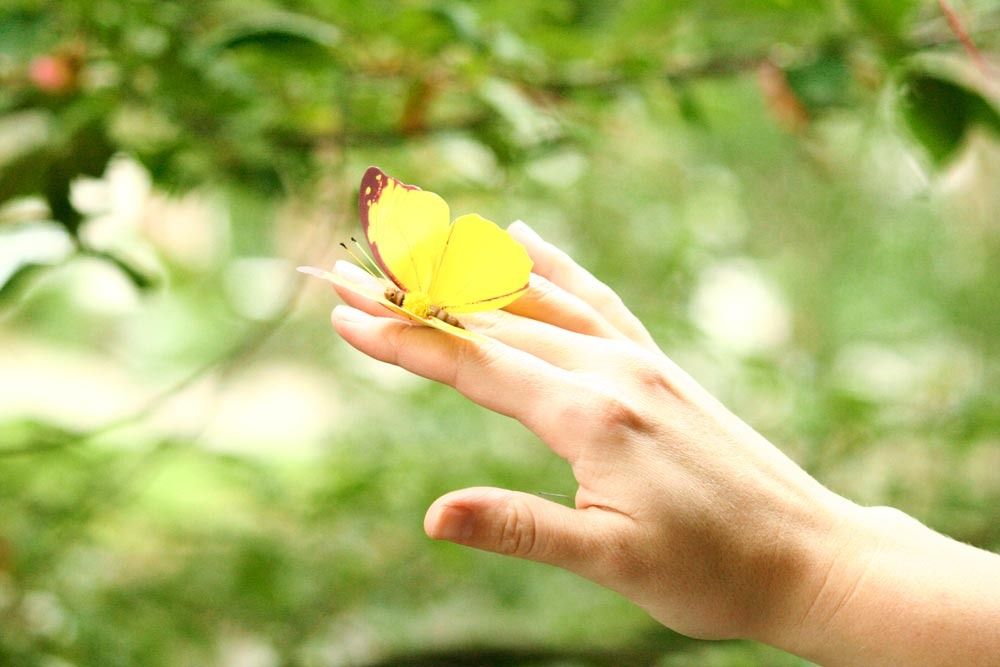 Don't you just love butterflies? I certainly do. So much in fact, that I decided that I would love to look at butterflies every day of the year.


I cut off Joran cut off a couple of branches for me from his garden. I spray-painted them gold.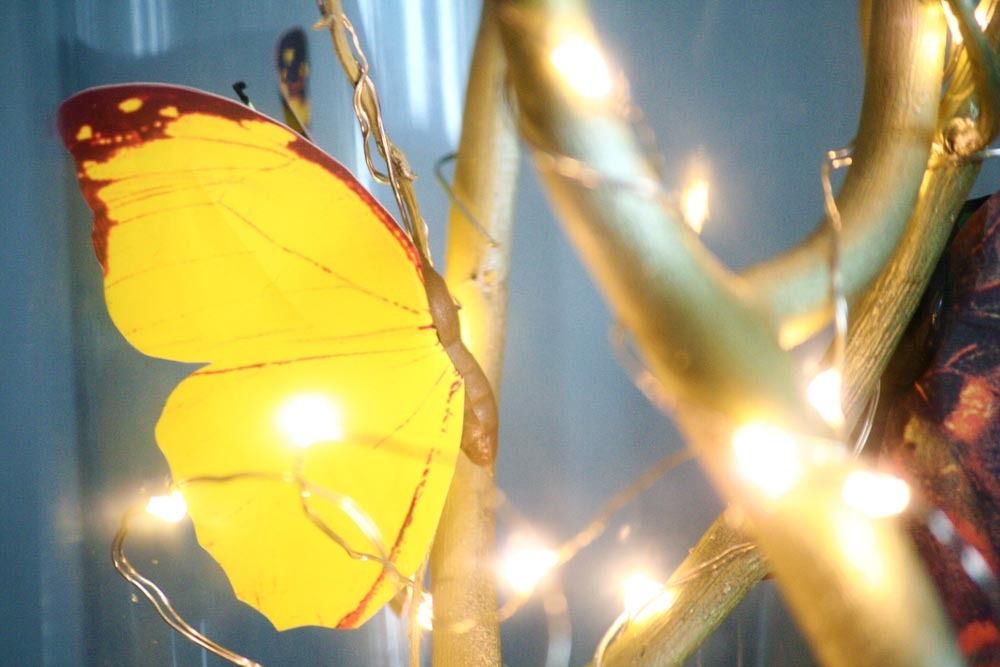 Then, I added some battery-powered fairy lights to the golden branches. I gathered a beautiful collection of colourful (fake) butterflies and attached those to the branches as well. Lastly, I bottled all the magic in a glass cloche.


And now, I have a magical bunch of butterflies in my own home.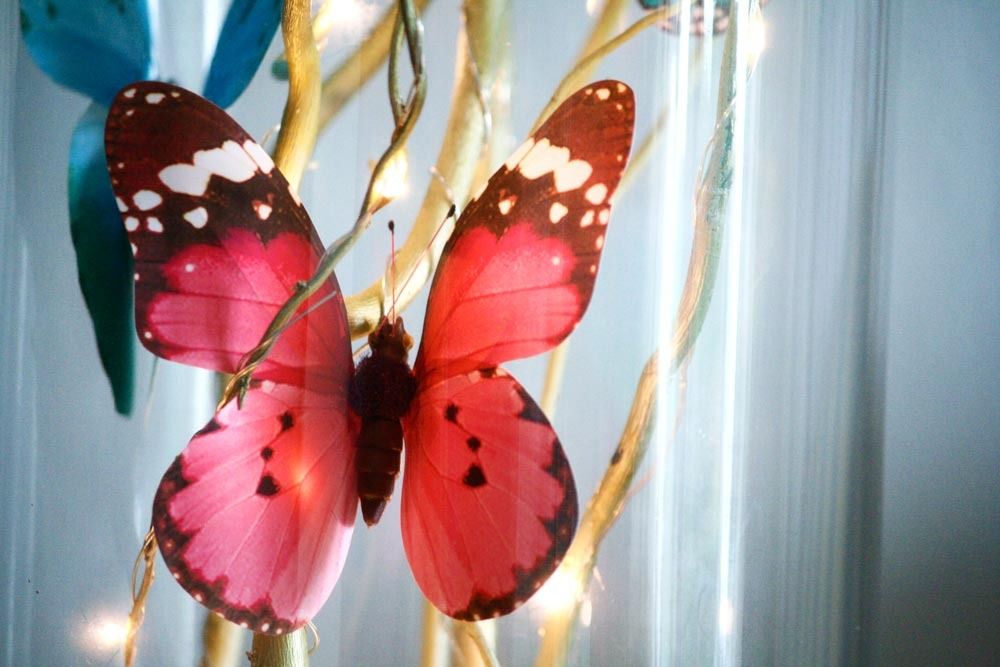 I don't need to wait for good weather or leave my house.


I think I can stare at them all day. Aren't they pretty?

PS: I did a little make-over for some of my pages, including my page on 'how to live a creative and playful life' and 'how to change the world'. Have a look if you're curious!