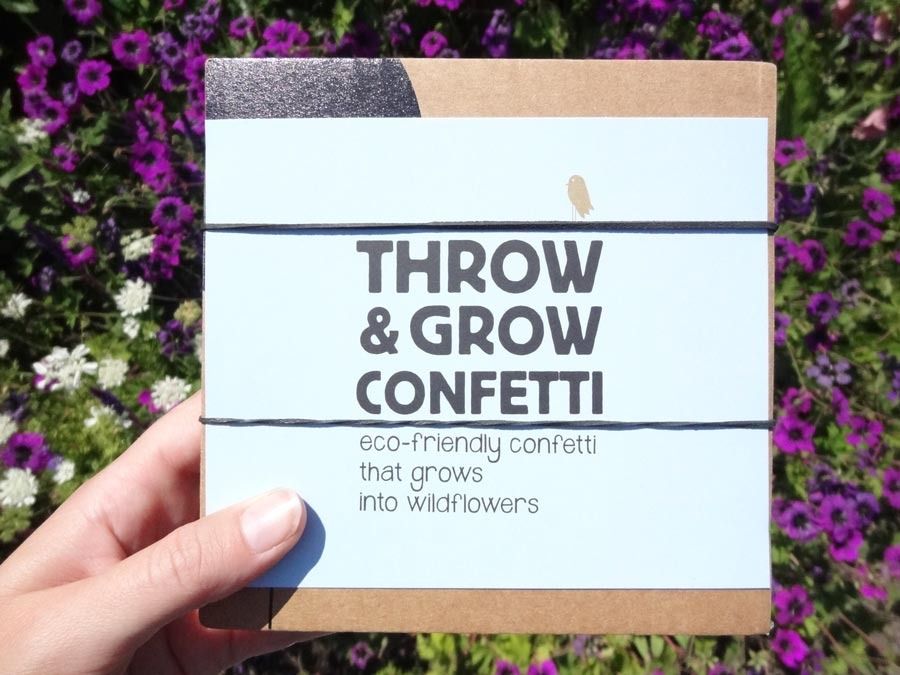 What could be better than confetti and guerrilla gardening? Yep, a combination of both. Joran gifted me some 'Grow & Throw Confetti' by Niko Niko. Their paper flowers are handmade from recycled paper, biodegradable and contain flower seeds. Real flowers grow from them 6-8 weeks after you plant them.  I love their products and see a strong resemblance in vision with the Kindness Kit I designed (which contains biodegradable confetti as well).
I walked around town, looking for sunny spots that weren't shielded from the rain and contained enough soil. Then I waved my confetti paper flowers byebye. I hope they grow into beautiful wild flowers that are pleasing to the eye of random people passing by.
Did you ever plant flowers in a public space? If not, would you want to?