Banana shake at Tad Fan (waterfall near Pakse).
Inspiration can be everywhere. You need to actively keep your eyes open for it though. Look at your environment as if you're scanning it for clues for your next piece of art. Sometimes it's a quite literal translation from what you see to what to create, like sketching from reality, or using a restaurant logo on the menu for the base of your drawing. Other times it's more abstract: a feeling you get from a place, a sudden urge to draw a sudden shape, colour or texture.
The important thing is to not judge your art too much in the process of making it. Just create. Sometimes you create something beautiful, sometimes you create something so so. But you need all of these creations to grow as an artist and train your visual eye and your creative skills.
Have you been sketching lately? Making music? Creating art in some way or another? What was it? Or, why haven't you?
Each day comes with a new opportunity to create new things, however quick or small.


Vang Vieng (I drew this one and the next one on a rainy day in a small restaurant, lying on pillows).

Kounsavan Guesthouse, Luang Prabang (they had super comfy hammocks in their garden).

Dream Home Hostel, Vientiane.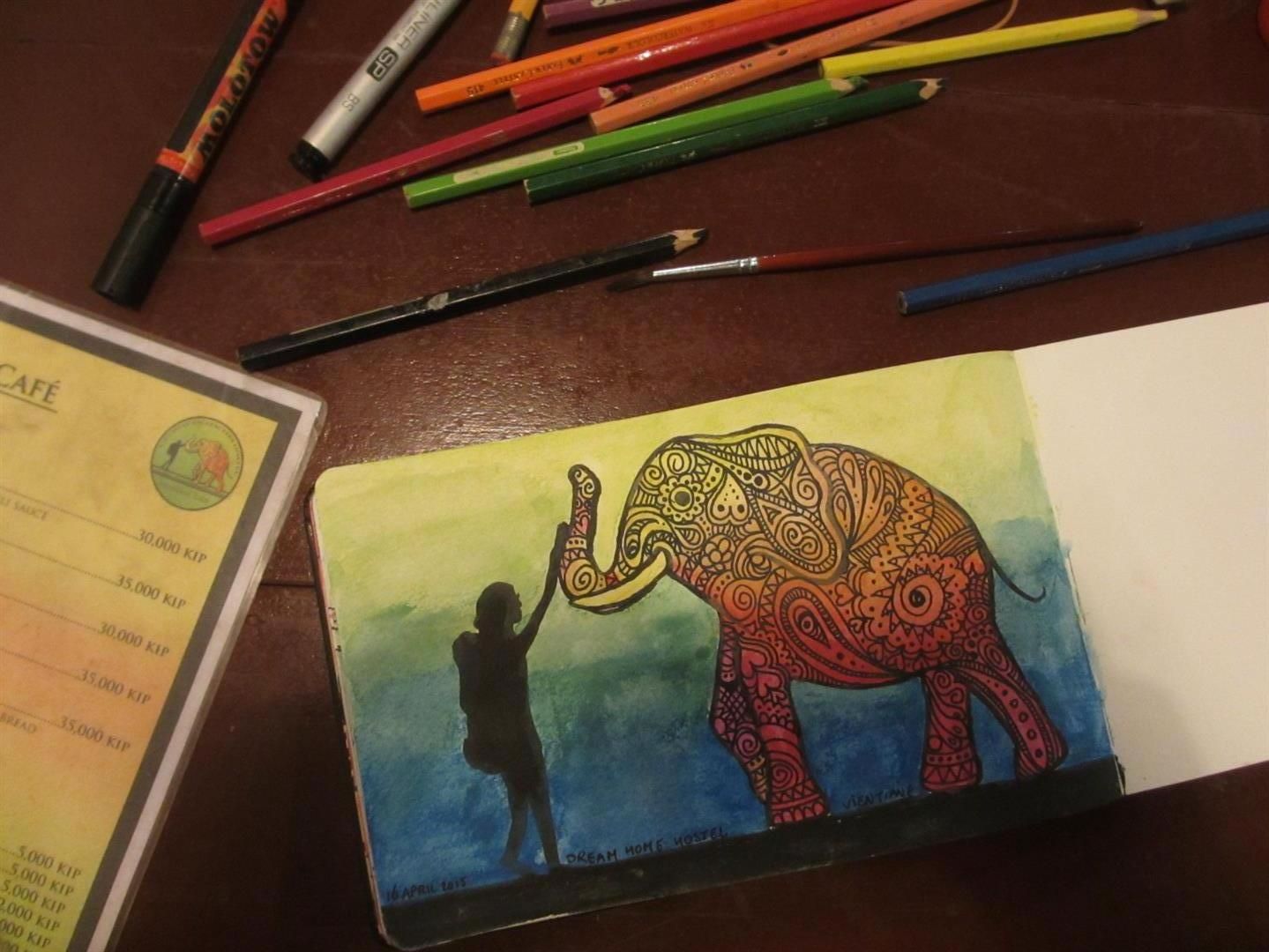 As you can see this last drawing was inspired by a tiny logo on their menu.