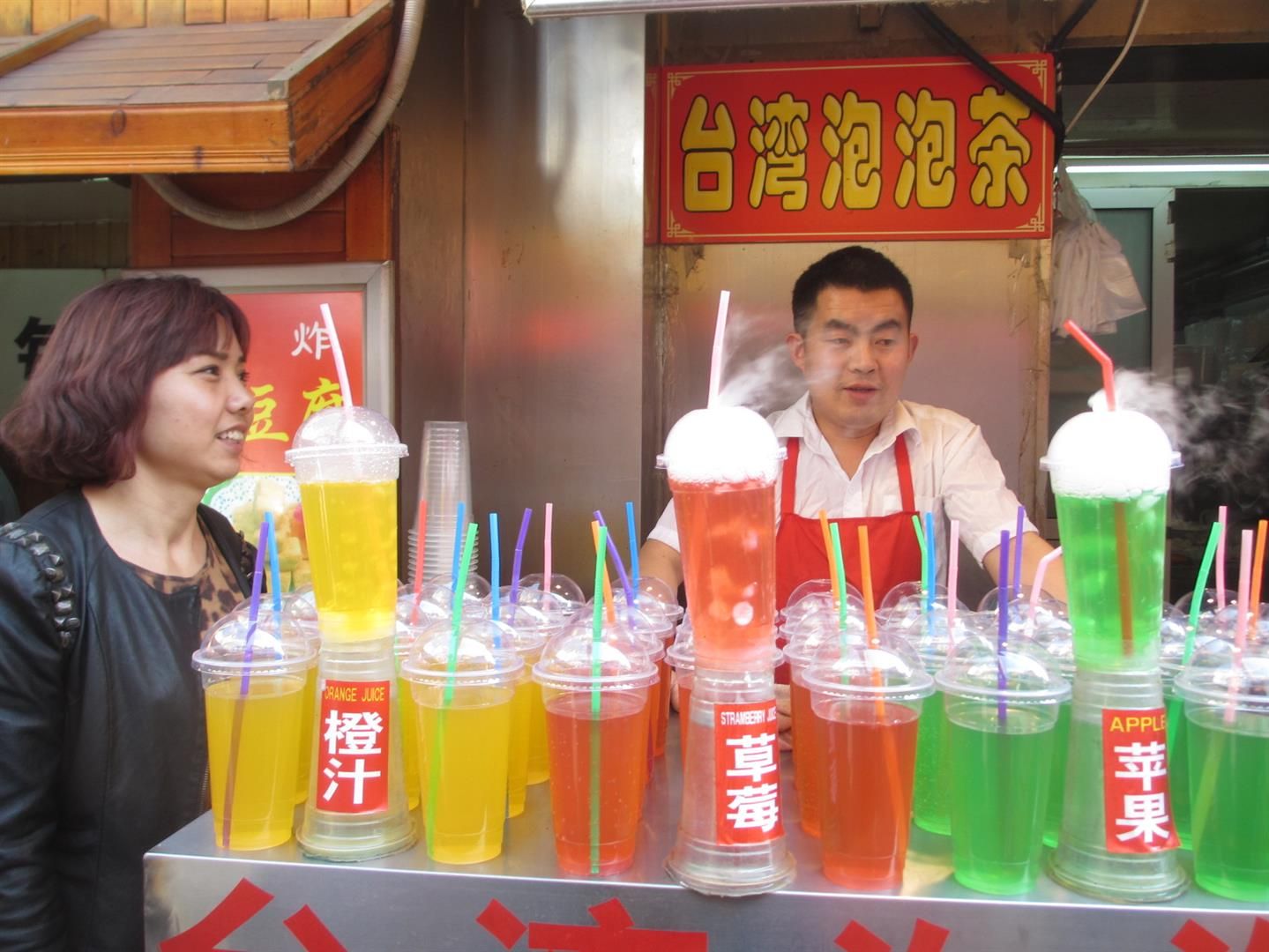 This lemonade stand added dry ice to their cups. Awesome smoke effect.
One of the benefits of travelling is you get to see the world as a child again. Somehow I often relate more to the children than the adults in a country that I visit. When you walk over a market and observe unknown foods, smells and objects everywhere you look, it's hard not to be curious. While the adults around me just move to get from one place to another with a defined goal, it's the children who really look. The children stop to look at the street vendor. They point at the beautiful bird in a small cage next to that bread shop. The whole street is a place of play and amazing colourful adventures to them. That's exactly how I felt when visiting some Chinese markets so far; like a kid in a playground.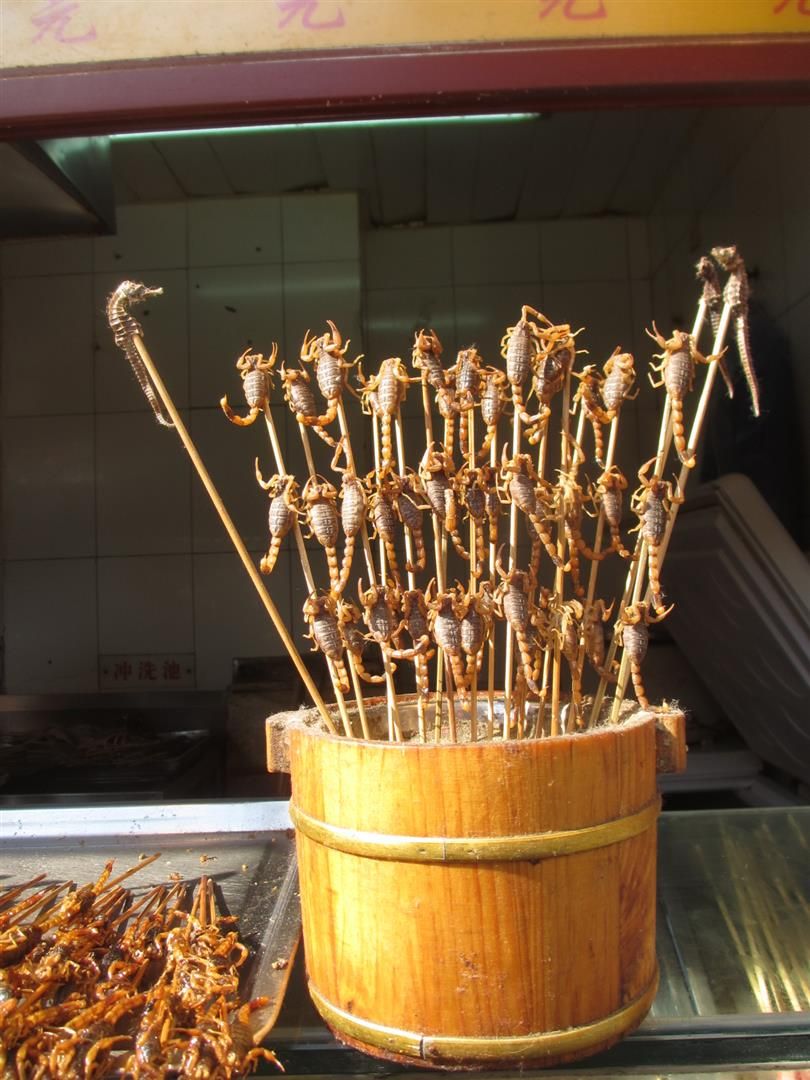 Scorpions on a stick, ready to be BBQed. Some of them were still moving.
These experiences seem to be handed on a plate to you when you're travelling: you don't need to go through a lot of effort to be exposed to things you don't know. But you can't always wait for experiences to be handed to you. And you can't always travel to the other side of the world. The good thing is that something like childlike amazement is something you can re-learn. It often starts with exposing yourself to new things. You can train your curiosity and purposefully expose yourself to situations you have never encountered before. Here are some fun suggestions on how to recapture your sense of childlike wonder and curiosity:
1. Write down phenomena you don't quite understand, like back holes or fireflies or jelly. Then research them and find out how they work.
2. Do something you are afraid of.
3. Train yourself to be in the present and watch your surroundings. Study what you see on the street to remember every detail. When you come home, write about it.
4. Keep a list of things that excite you. Notice patterns and try to expose yourself to similar things.
5. Make a list of places in your city you haven't visited before. Go to one of them.
6. Learn something new: take up a course or class.
7. Go for a walk with a toddler. Stop at everything that seems interesting to the kid.
8. Play with your food. Bake something new that looks fun.
9. Watch a documentary on a subject that intrigues you but you know nothing about.
10. Go exploring. Go for a walk or bike ride to a part of town that's unfamiliar to you. Take pictures and pick up things that look interesting.
What never ceases to amaze you?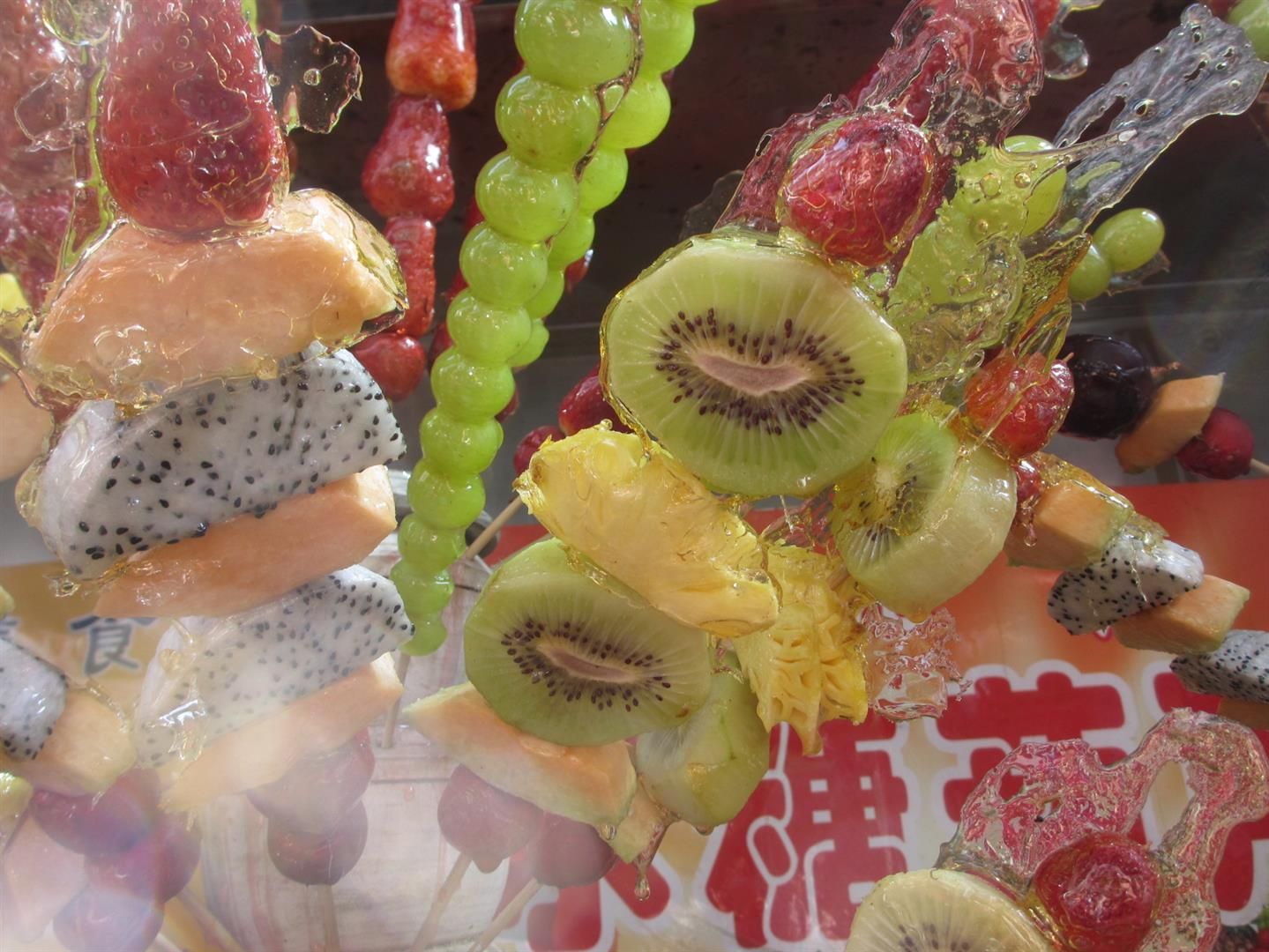 Sugar coated fruits.

Glucose butterfly made by an awesome 3D-printing machine lookalike.

Bling-Bling tea pot.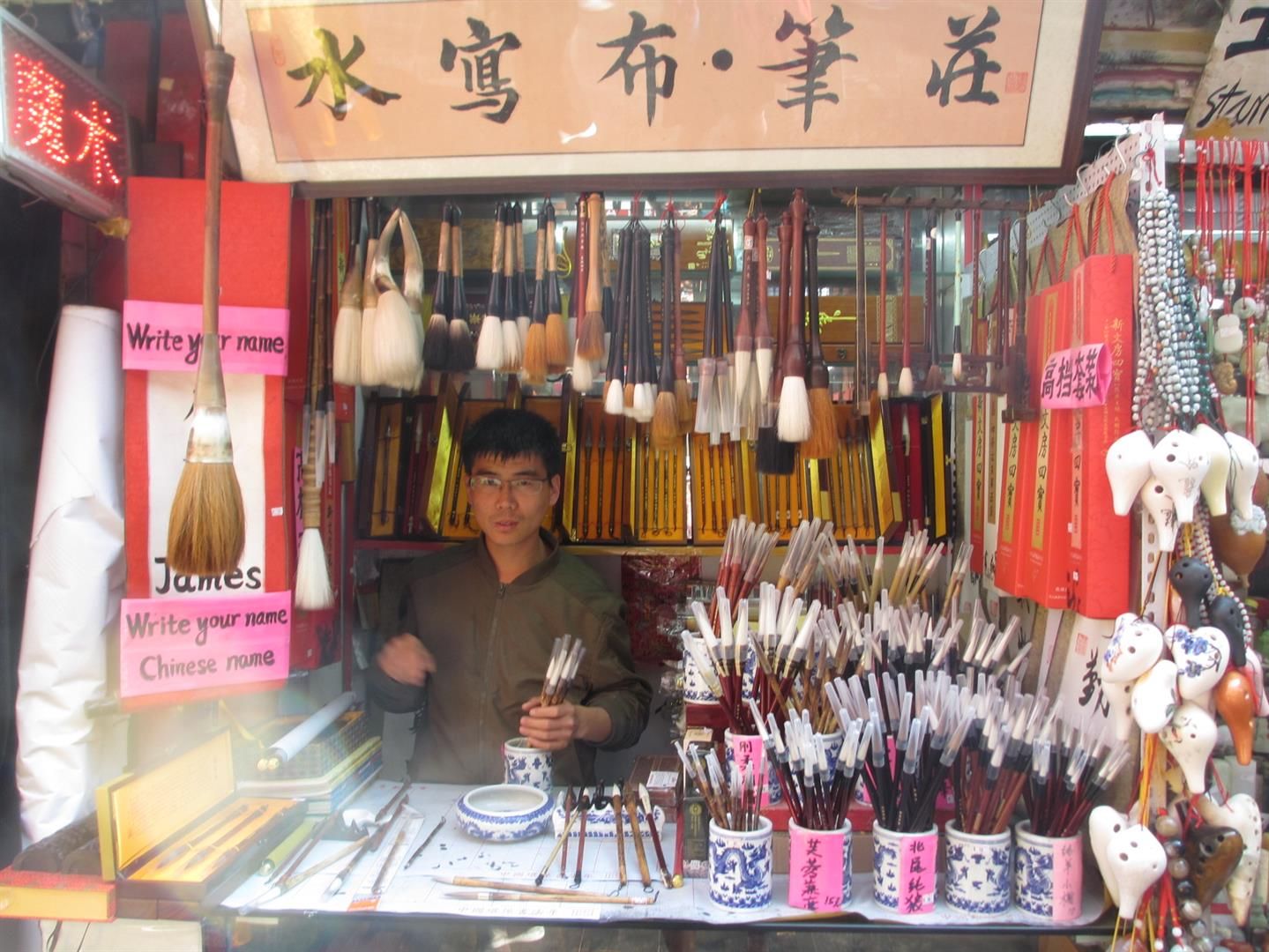 So many brushes for calligraphy. The artist in me wanted to buy every single one.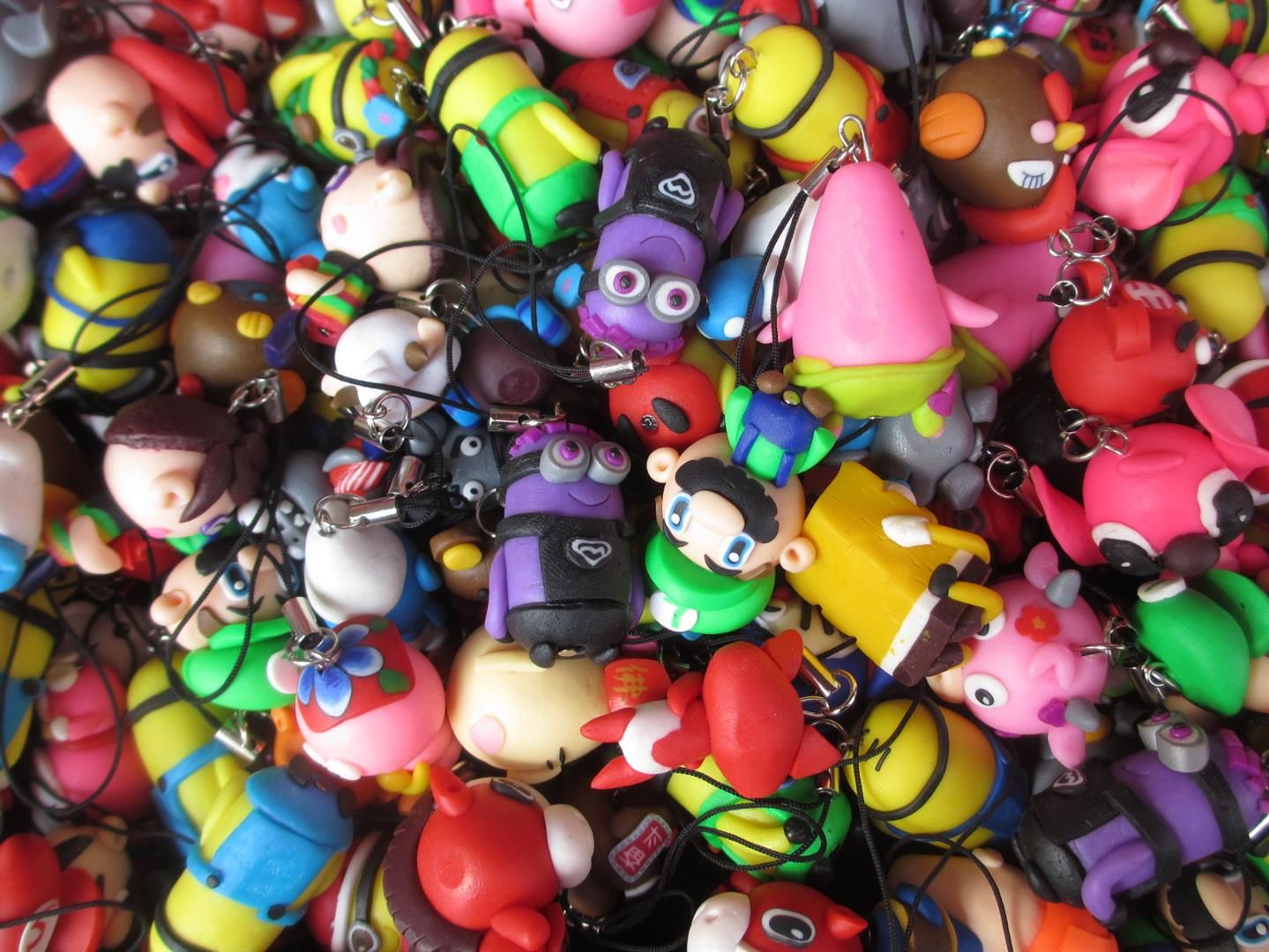 A guy selling handmade clay figures he made together with his friend. Loved the minions!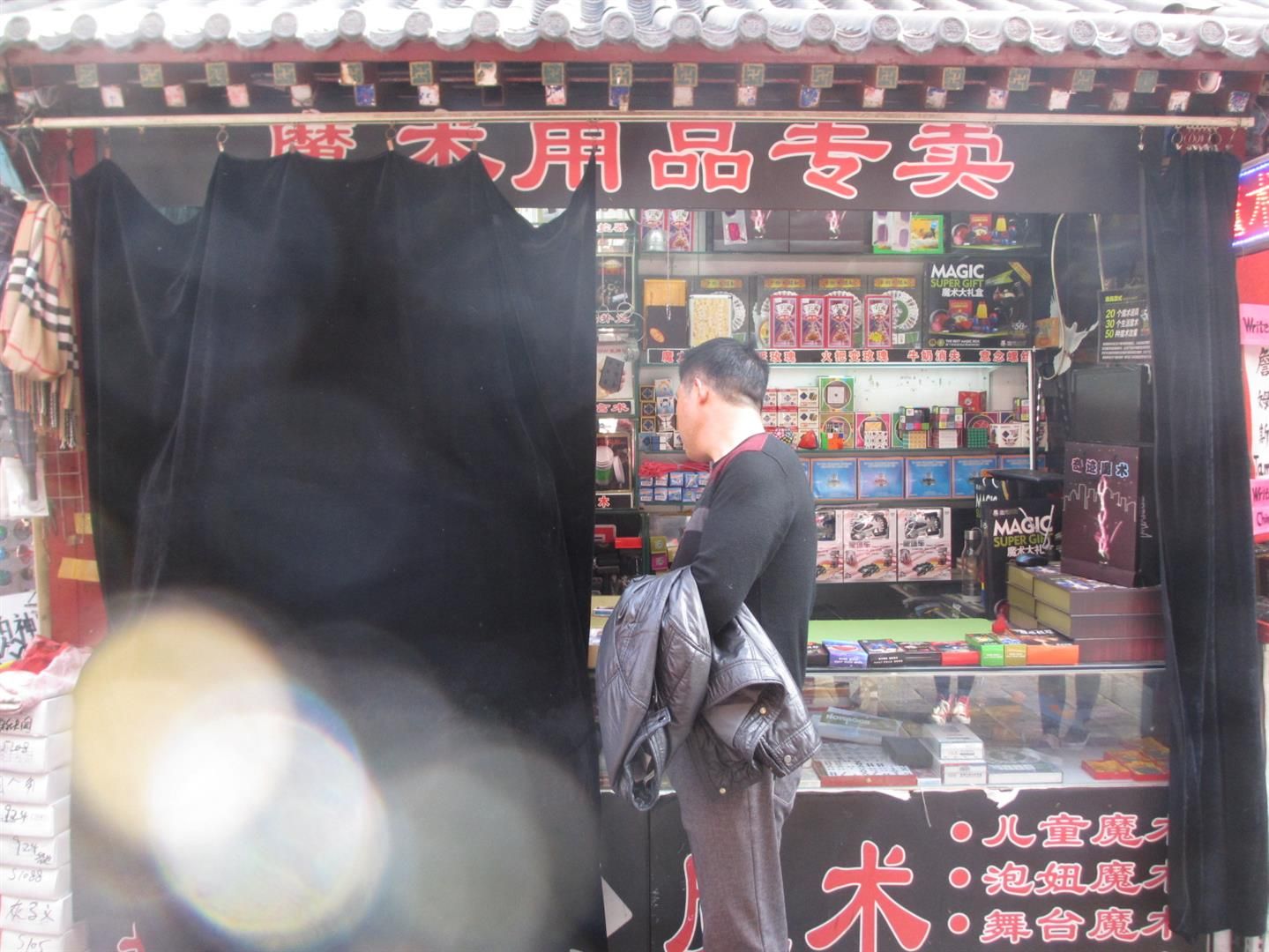 A shop selling magic tricks! Behind the black curtain magic was happening.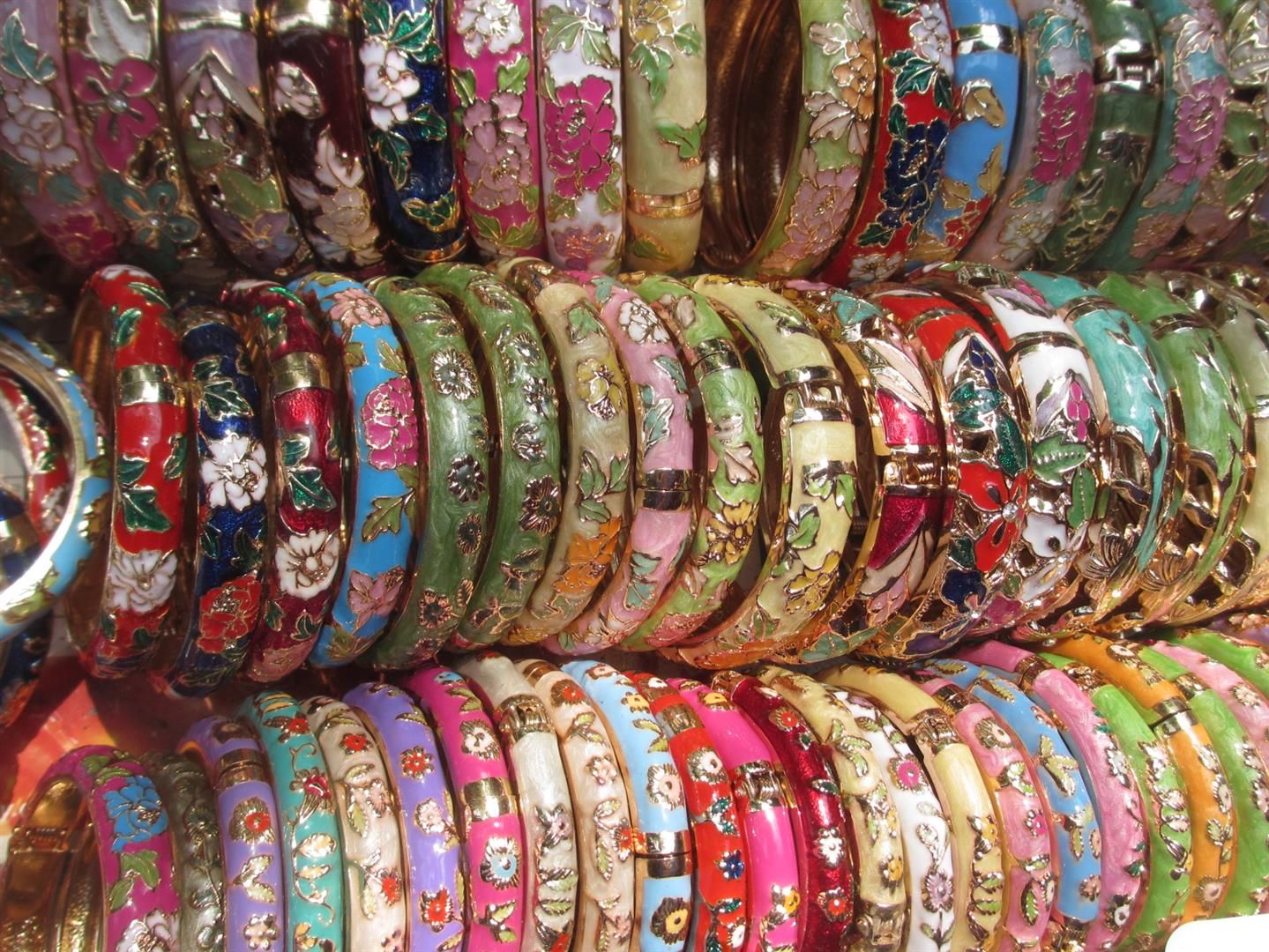 Loads of colourful bangles.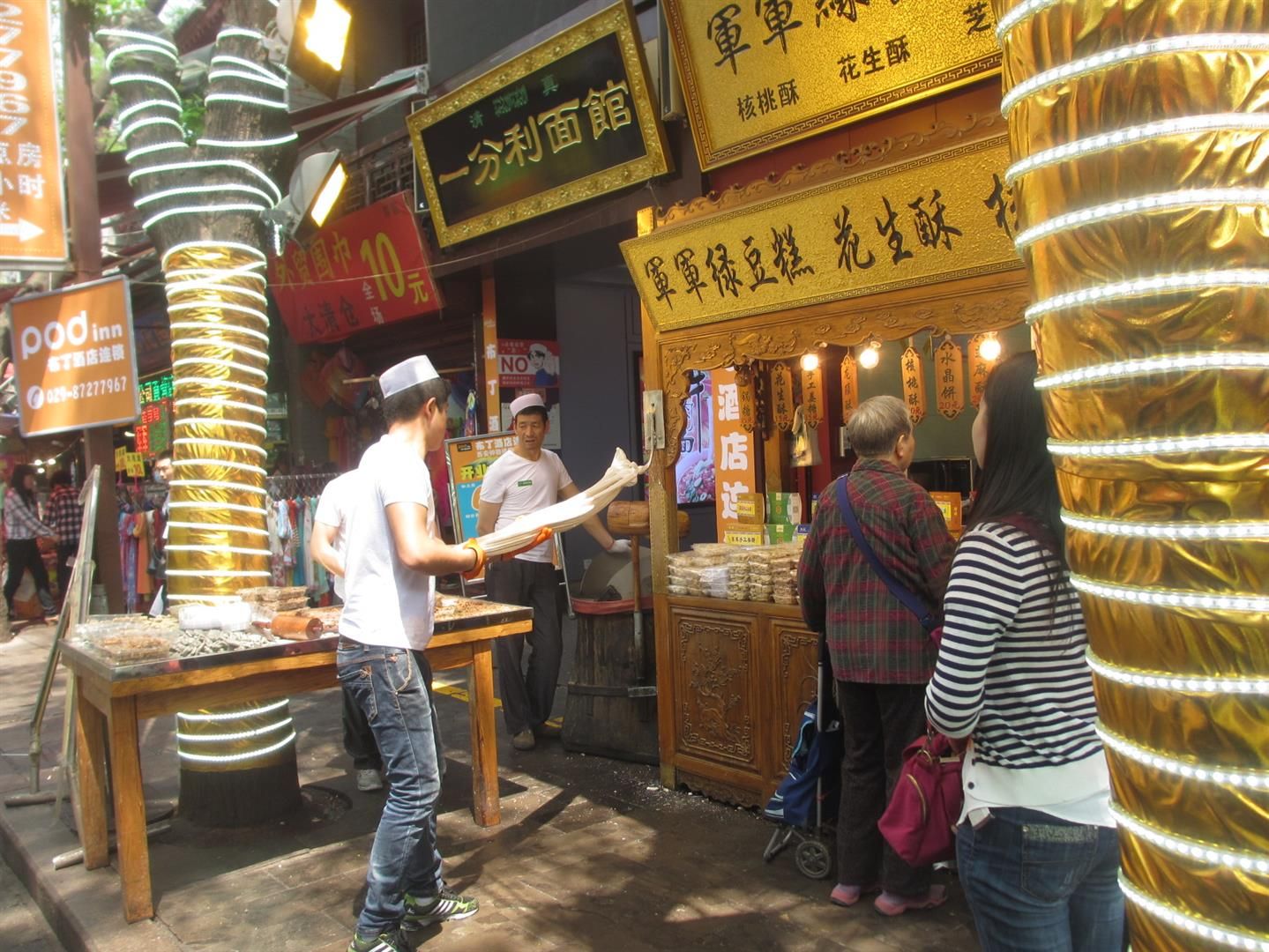 Interesting dough kneading techniques performed on the street.

Tasty fried bananas on a stick.
PS: You might know that my next travel destination is Nepal. Just wanted to say that I'm not there yet so I am safe and doing well (in case you were wondering with the whole earthquake situation). My flight is the 8th of May, so I will just give it a little bit more time to decide what it wisest to do given the circumstances.