One week a year it's Dutch Design Week in Eindhoven. The city comes alive. Creative designers and artists crawl out of their hidden work spaces. There are suddenly several parties to choose from. Normally boring places become hubs of creativity and innovation. There are too many exhibitions to see everything. But I did want to give you just a small impression of some of the things I saw and liked.
Waterland-huisje is a Dutch example of the tiny house movement. It's such a cute little mobile house. It makes me want to pack my essentials and move to the middle of nowhere, only illustrating and creating things in a tiny living room or on the tiny porch.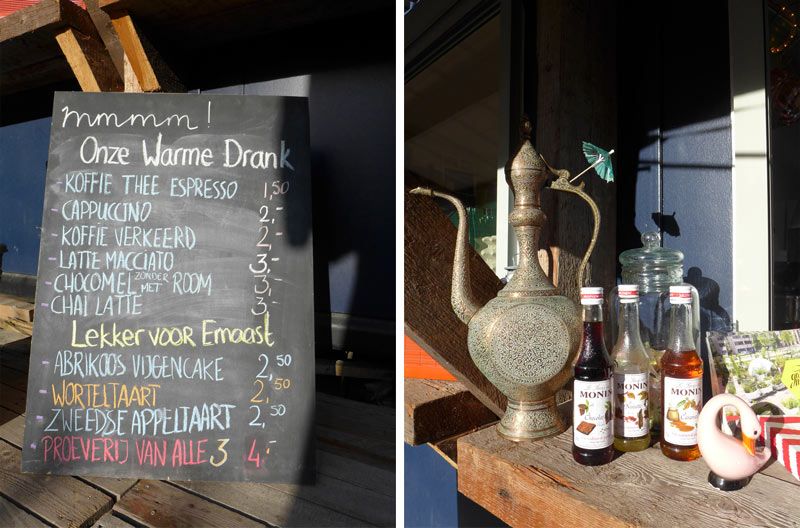 There is a wonderful community garden in Eindhoven which is always there, not only during the Dutch Design Week. However, this was my first time visiting. You can sit between the plants to enjoy a drink and homemade carrot cake.

The tables in this restaurant are just too cute. I think I need a house like this in my future garden, complete with dangling tables on chords, magical lights and hanging plants.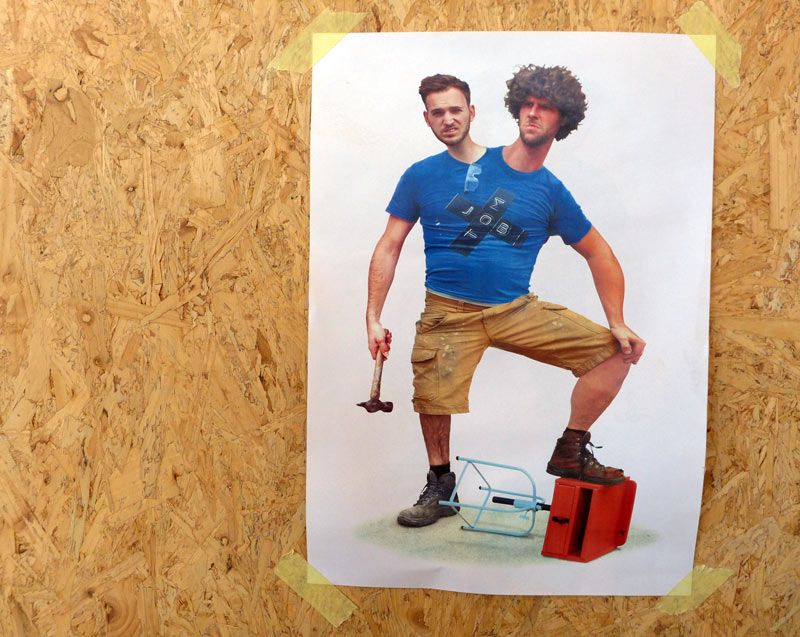 A lot of artists and craftsmen open their atelier during the Dutch Design Week. Often I find the workspaces equally (if not more) inspiring then the work they are exhibiting. This duo of Job and Tom make wooden-iron-object-combinations. As you can see they are a great team.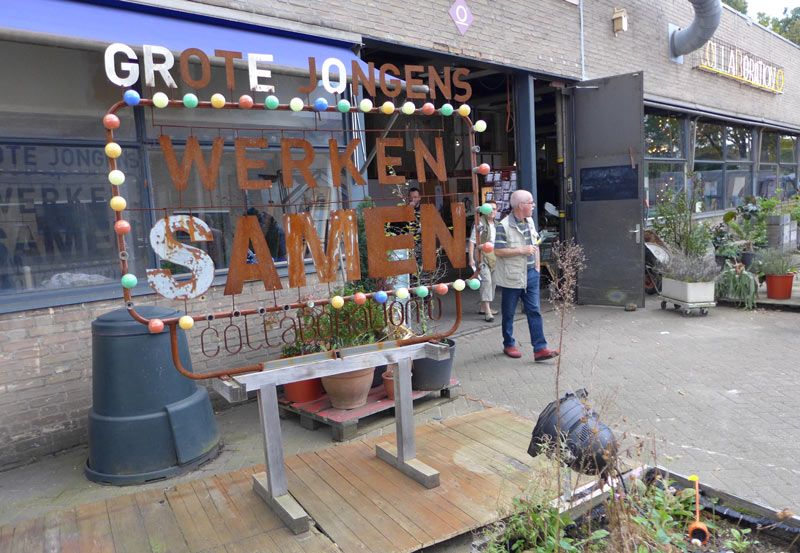 Translation: Big boys work together (Collaboration O).

A hanging birdhouse? How cute is that? I didn't know I needed one of those before.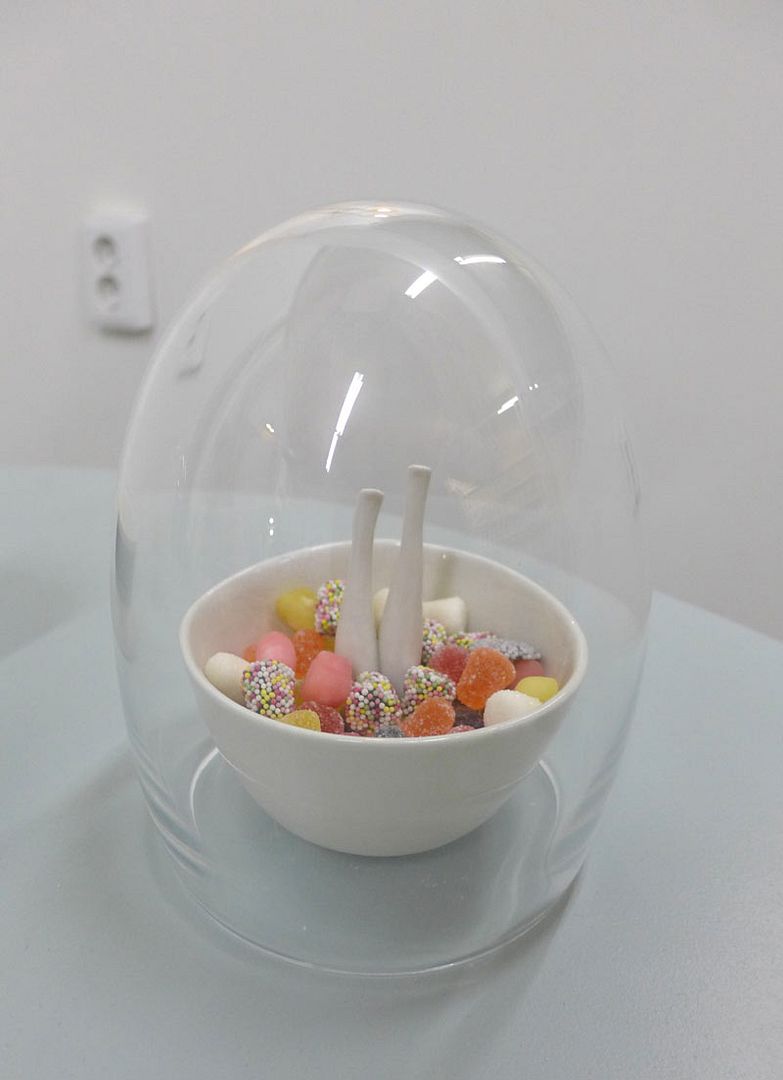 Kanami Takeda is the creative brain behind this bowl with legs sticking out as well.
I love walking around and being exposed to so many bright ideas. It makes me want to grab a pair of scissors and start making something immediately. Have you seen anything lately that has had this effect on you?