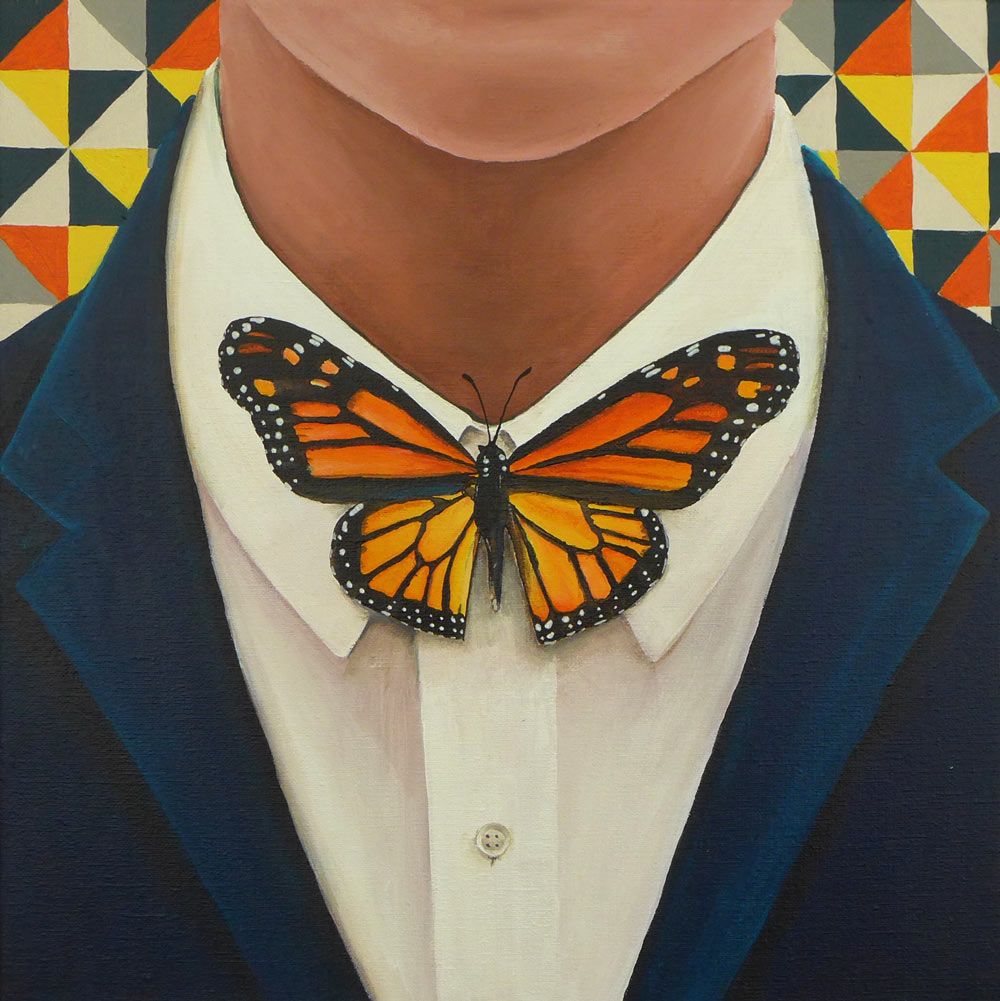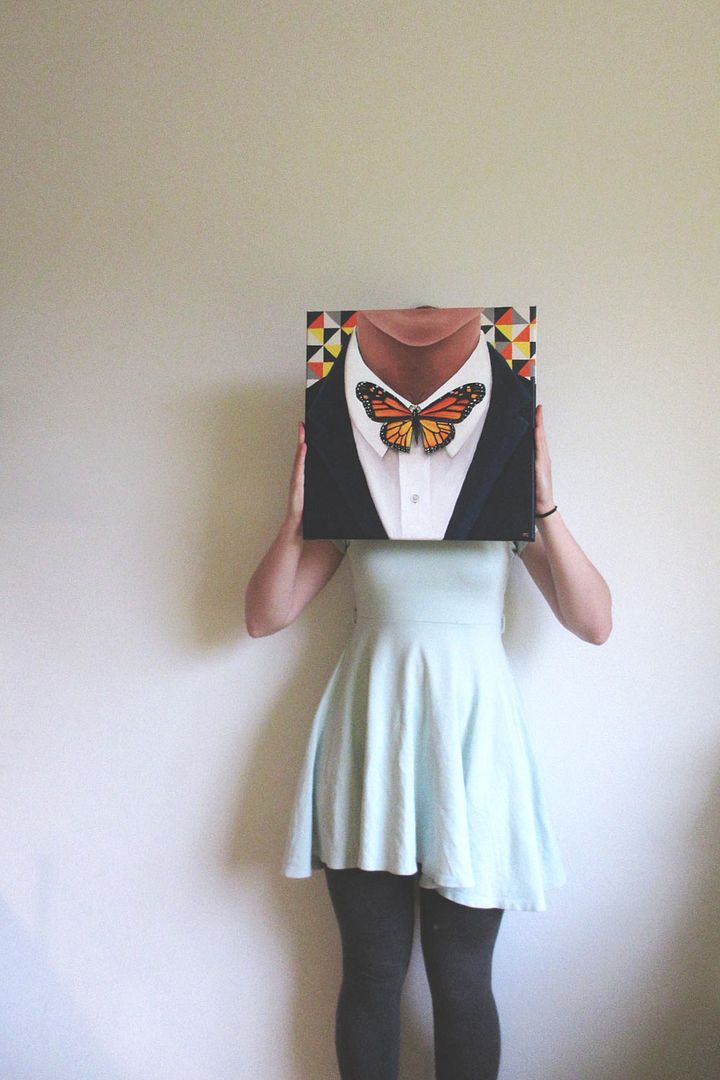 The word for 'bow tie' in Dutch is 'vlinderdas'. Vlinder means butterfly. Das means tie. So what you call a bow tie in English, we call butterfly tie.
Inspiration can come from a single random word.
Language is full of little jokes. If you listen closely, you might find the subject for your next artwork.
I actually finished this painting a few weeks back, just in time for my art exhibition. Right now, I'm working on a new batch of kindness kits. Or actually, right now, I am writing a blog post. But half an hour ago I was cutting up little stickers, counting tiny ladybirds and gluing stuff together. Not simultaneously. That would be a mess. Actually I still made a mess, despite not doing them simultaneously. I'm getting off track. Unfortunately my brain is fried and I cannot think in normal sentences anymore. Perhaps because it is way beyond my bedtime and I have a cold. So it's time for me to crawl into my warm bed and ramble more about creative stuff later.
Can you think of an interesting word that might be the start of a new painting?