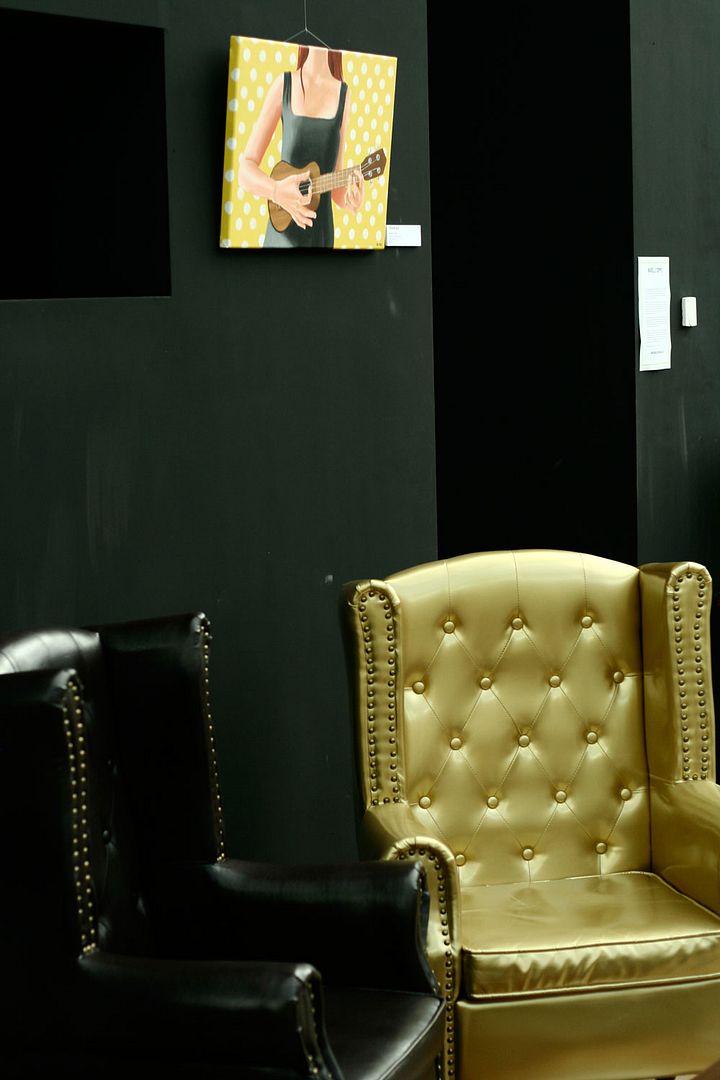 Almost exactly one year ago, I set myself an extreme two-week painting challenge. I blocked out all my appointments, locked myself inside and painted for 14 days without distractions. Before that time I barely touched a paintbrush. I had only created a handful of paintings in the years prior to that moment. But I knew I wanted to give in to my long lasting desire to paint more.
In the past year I created 11 new canvasses, opened my own Etsy shop and sold my first artwork. Now I have already sold half of the original canvasses that I uploaded to my shop (not even talking about the prints, postcards & kindness kits). On top of all that, I exhibited my artwork for the very first time last weekend, as part of the art route 'Kunst aan de Vaart'.
People tend to look forward and focus on all the things they still want to accomplish. But sometimes it can be discouraging, because you don't value all the things you've achieved already. Exhibiting my artwork is an item on my bucket list. A year ago, I didn't even have enough artwork to fill a room. I worked hard at my goal. You would think that this exhibition would be a huge reason for celebration. And yet, the crazy thing is, my mind finds ways to make it smaller. 'It wasn't a solo exhibition, so it doesn't really count.' 'I am not even a professional.' 'People are more interested in seeing the inside of houses than seeing the art anyway.' The problem with this mindset is that you will never be satisfied with your accomplishments. There will always be bigger goals. What you do will never be 'enough'.
When I asked Gala during the Blogcademy how you deal with valuing the things you are working on right now, when there is still so much more you want to achieve, her answer was simple. What resonated most with me in her answer (besides doing things for the sake of the learning process, not the results) was 'to celebrate the small victories'. Even though I know this is a great habit to have, I tend to forget about it.
Therefore, it's good to have loved ones who help you remember. Joran got me a bottle of sparkling wine to celebrate my first exhibition. It's hard to explain, but that little gesture meant so much to me. It created a tiny break in the hard work. It made me pause and think: even though I already tend to wave my current exhibition away in favour of bigger goals, I shouldn't. Right now, I am allowed to look back on the past year and appreciate my work and my being part of this event.
Exhibit my artwork: check.
Look back on your past year. What did you accomplish that you feel good about? In what ways are you further now then you were then? You can't always rely on others to bring the celebratory champagne. You need to take charge of your own celebrations. Find a moment today to celebrate, especially when you don't feel like you have reason to celebrate.