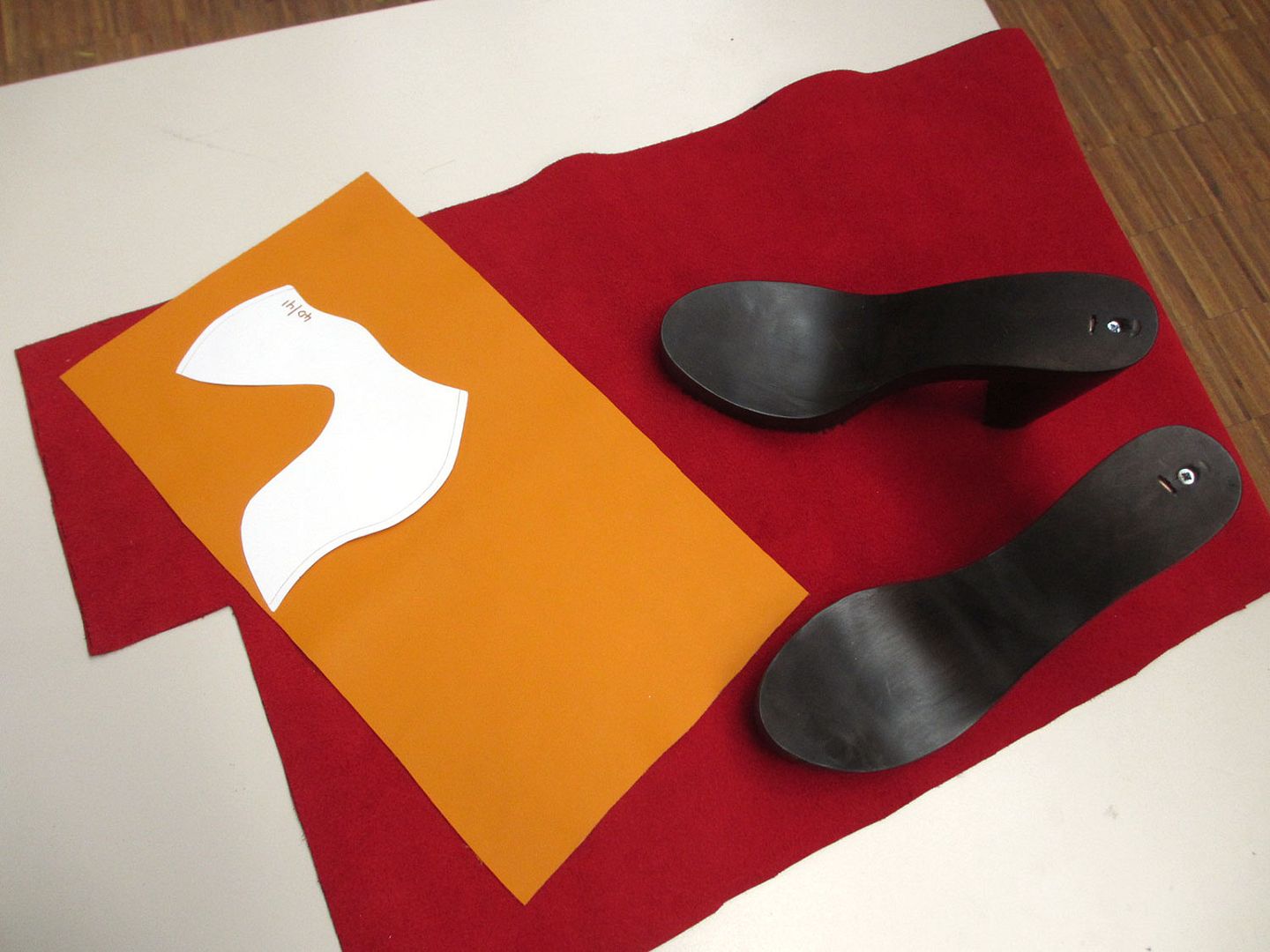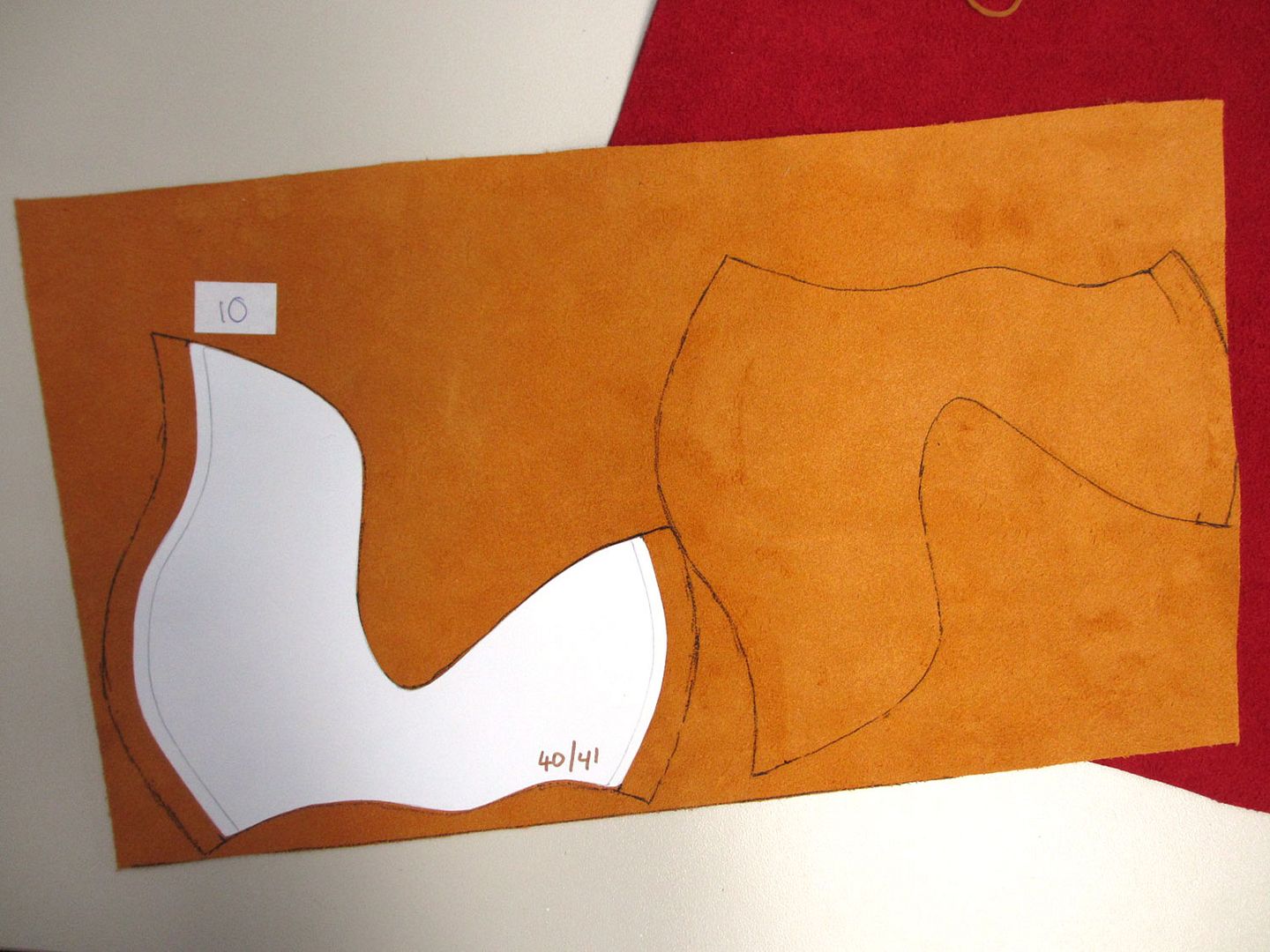 Making your own dress is one thing, making your own shoes is taking your craft skills to a whole new level. I love the flexibility that comes with making your own wearables. It's amazing to be in full control over getting every colour and detail exactly the way you want it to be. So when Groupon invited me to follow a shoe-making workshop in Amsterdam at 'Jouw Stoute Schoenen', I was in. Making my own shoes? Yes, please!
In only 3 hours, you are guided through the process of making a simple open shoe. Esther van Schagen, the heart and creative entrepreneur behind these workshops, has created a series of patterns that you can use as a base to make sure you end up with a well fitting and wearable shoe. At the end of your workshop, you walk away in your brand new handmade shoes.
As soon as I spotted the brightly red and yellow coloured pieces of leather, I just knew I had found the perfect extension of my wardrobe. Hello future happy shoes, here is your maker.
I have already gotten so many compliments on the first day I was wearing my new shoes. What is even better: I got to say that I made them myself.
If you've always wanted to make your own shoes as well (and living in The Netherlands would make things somewhat easier), you can attend the workshop with a 61% discount using this Groupon deal.
Now I'm wondering if I should turn this into a new pursuit of skills (among all the other things I would love to master one day). I still have so many shoe ideas I would love to make!
What would your dream shoe look like if you were to design your own pair?
[This post was sponsored by Groupon. All opinions are 100% mine.]