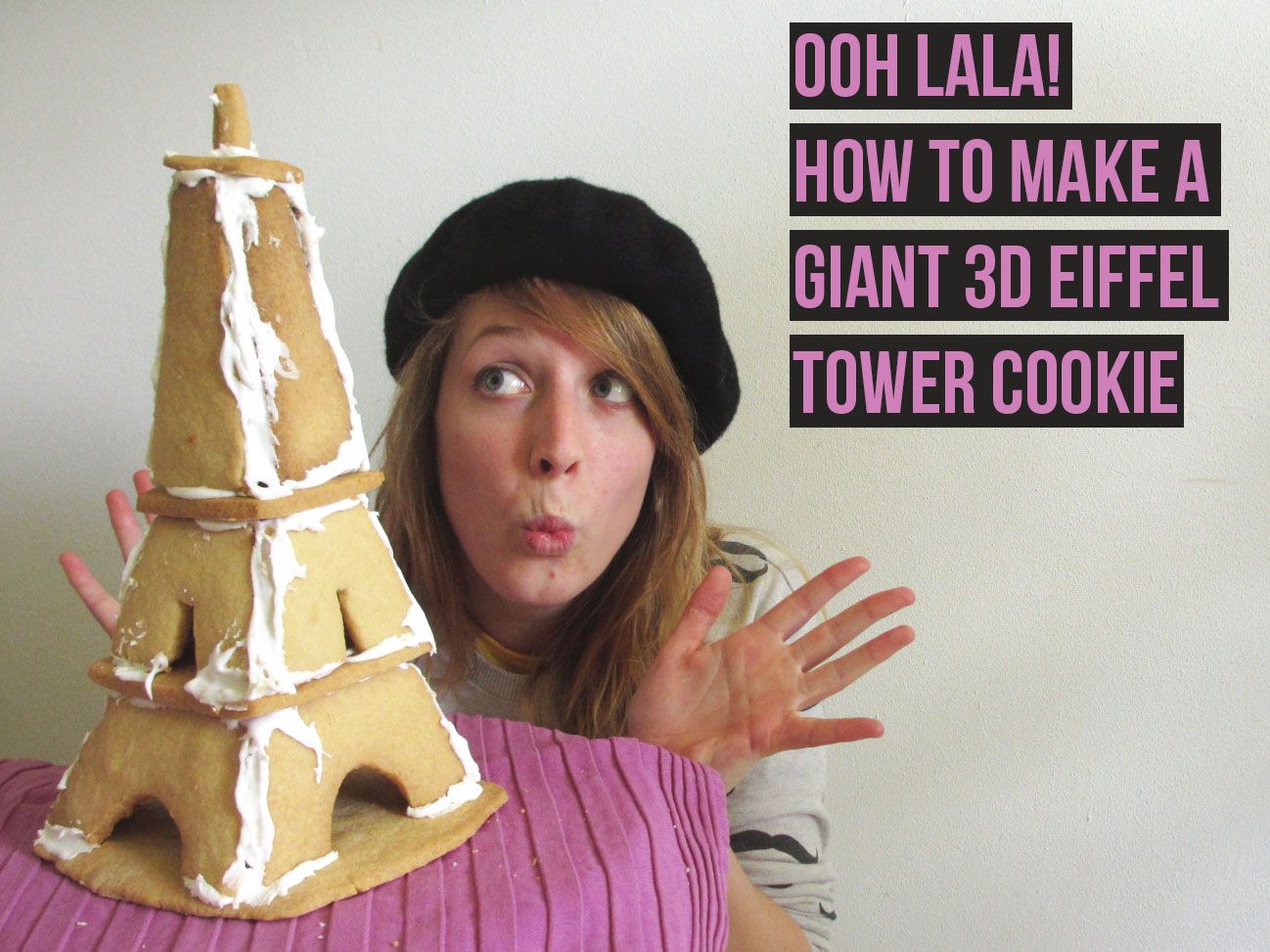 If you can't go to Paris, you need to bring Paris to you. And what better way to do that than to make your own tiny version of the Eiffel tower, symbol of the city of love? But looking at objects can only bring you so much. So let's be practical about this and make sure you can eat it when you're done staring at it.
When I was in middle school, my friend and I had to do a speech in front of the whole class. Tiny detail: this was French class and our talk must be in French. At that time in my life I couldn't be bothered to care about learning French. I still regret that I didn't pay more attention while I had the chance. Anyway, the reason I am telling you all of this, is that our particular chosen subject was the Eiffel tower (funny fact: did you know that monsieur Eiffel also designed the inner structure of the statue of liberty?). We both were well aware of our lack of lingual fluency, and as doom day approached, we came up with a plan: we would bake Eiffel tower cookies. That way, even if our French sucked big time, we would show that we cared enough to put in extra time and effort. Also, we hoped that our cookies would bribe our classmates into being on our side, and bring our teacher into a mild sugar coma from which she would give us an acceptable grade. I guess it worked, because we passed.
Years later, I am baking Eiffel tower cookies again. This time not to pass my French class, but just because it is fun. And it only seemed appropriate to step up my game and make a gigantic 3D one this time. For whatever reason you might be willing to bake the same, here is how!
I talked about the cookie dough recipe and royal icing instructions in an earlier post about rainbow heart cookies, so I won't go into that here. For the shapes: you first cut out pieces of paper in the shapes of the cookies you want to have. Then you roll out your dough and trace the pieces of paper with a knife, bake them, let them cool down and glue them together with royal icing.
(You get extra credit for talking in a fake French accent during the baking process, with lots of oui, ooh lalas and random words thrown in like croissant, madame, valise and baladeur.)