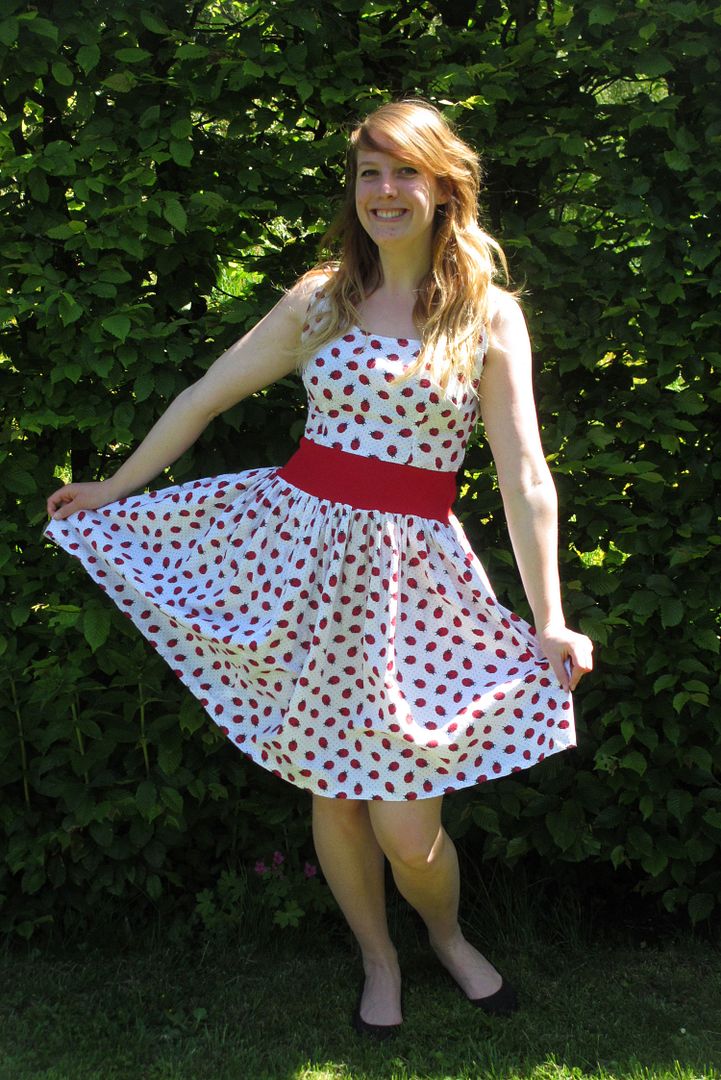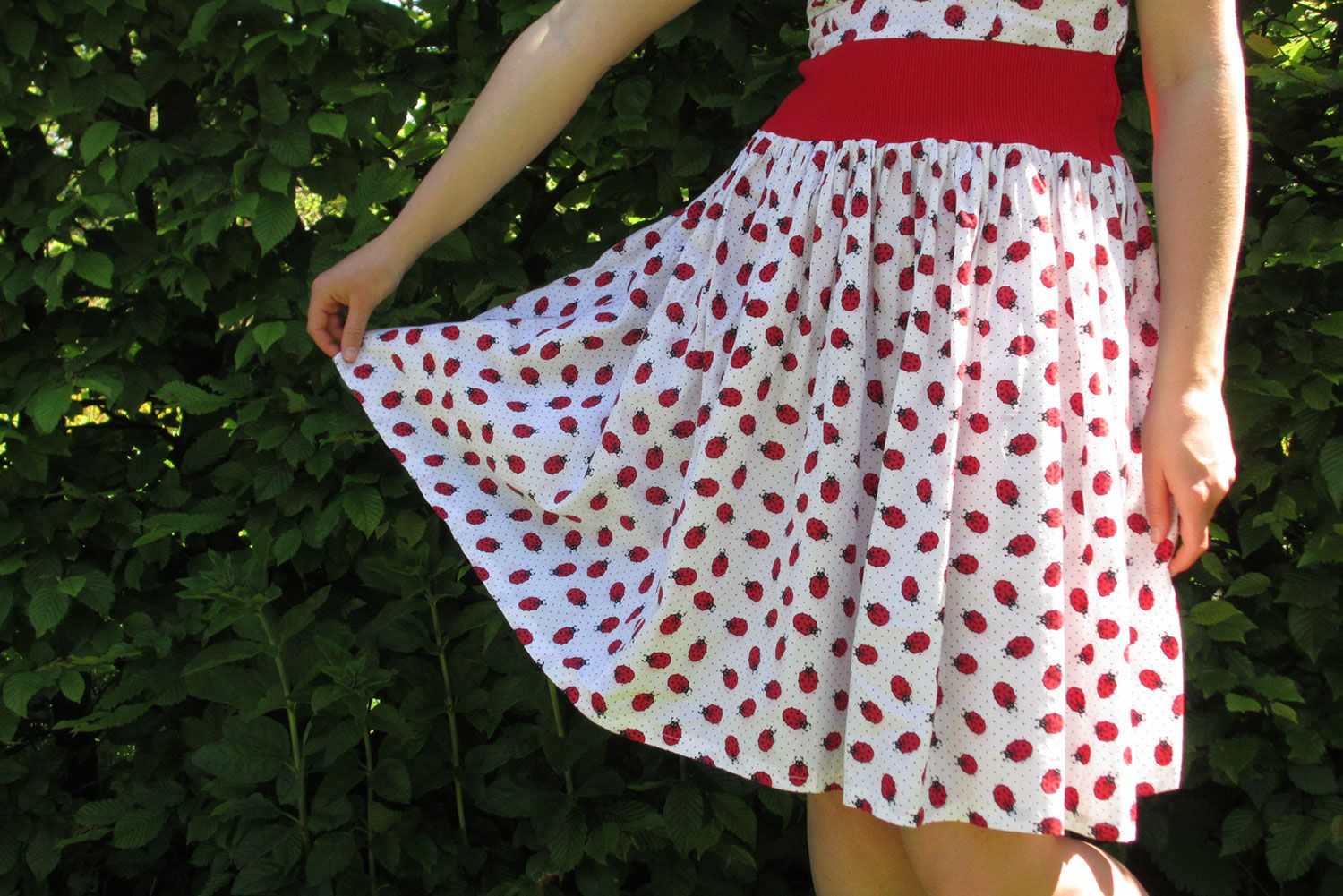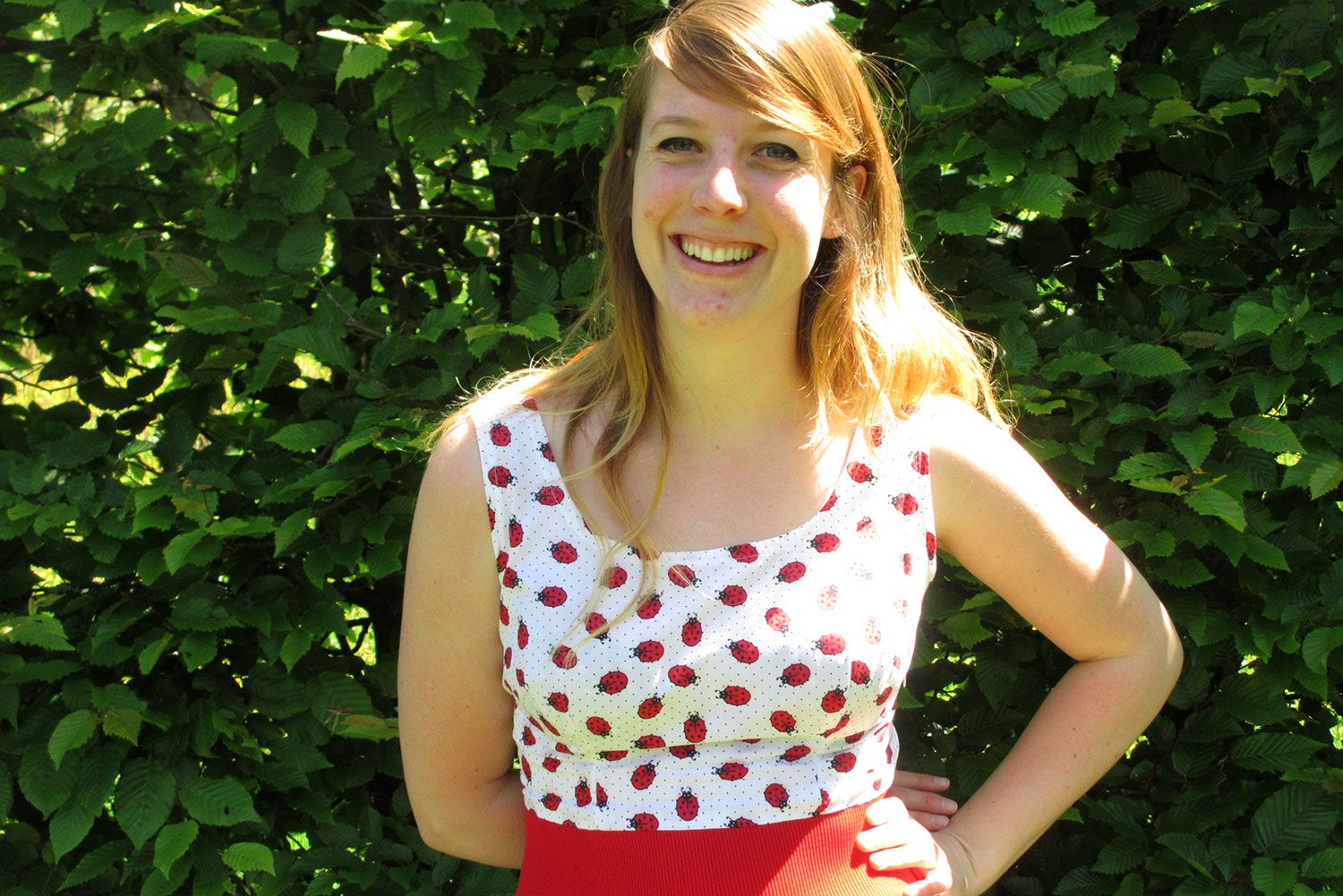 The dress I'm wearing in these pictures has a somewhat sentimental story attached to it. The pattern I used to make the dress from belonged to my grandmother. Back in the day, she used it to sew her own dresses. Then she gave the pattern to my mom, who when she was younger used it as well. Finally I made a dress from it, after finding the vintage paper package stuffed somewhere between my mom's sewing materials.
Knowing that a couple of generations have used this same pattern to sew lovely summer dresses makes wearing this dress feel more special.
I already finished making this dress a very long time ago, but never came around to showing it here on my blog.
Making a ladybird dress for myself definitely feels like embracing my inner kid. Sometimes I wonder if it is a bad thing to never really grow up and become a real adult with age-appropriate themed clothing. Then I think: why would I even want that? Conformity can be a real drag. I rather create the things for myself that make me happy.