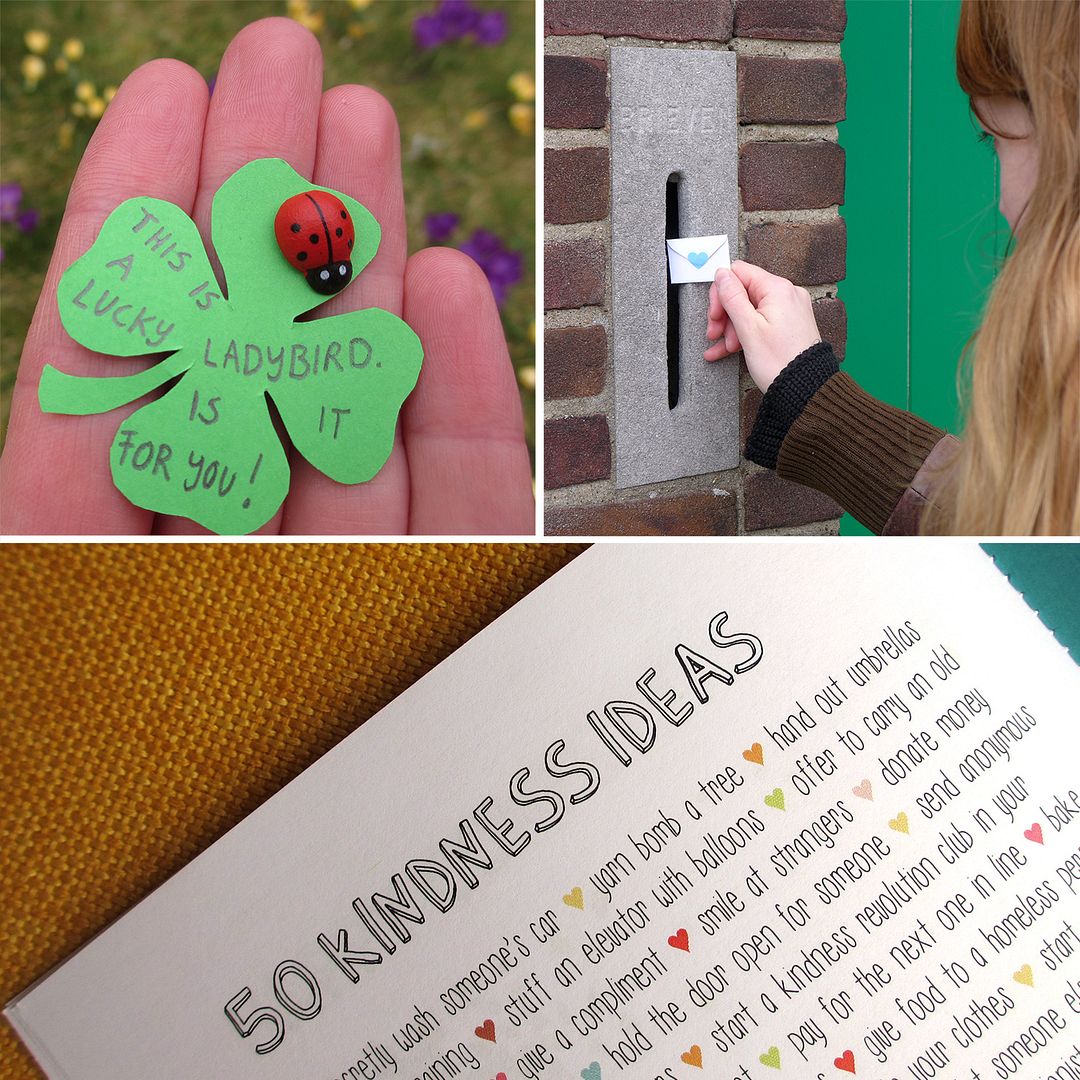 I designed a Kindness Kit, which you will be able to order from my Etsy shop from today on. This Kindness Kit encourages any bright spirit with big dreams and a huge heart to bring a spark to this world (and turn you into an official member of the secret kindness club)!
You might like the idea of creative kindness, but perhaps find it hard to know where to start. After all, there are so many possibilities and so many people out there. While the carefully selected materials and clear step-by-step instructions make creative acts of kindness easy accessible for anyone, it still leaves enough creative freedom to add a personal note and make it your own. The materials support you to leave surprising kind notes for strangers and encourage small gestures of kindness.
Now, what better way to start a creative kindness themed month then by showing some kindness to you? After all, I deeply appreciate that you take the time to read my blog. It encourages me to keep creating new content and to spread happiness. So I decided to give away one Kindness Kit. In order to have a chance to win it, simply leave a comment below and tell me a few things about yourself. Please don't be shy, because I would love to get to know you better, all of you.
Also, if you want to you are most welcome to follow my blog via any platform you wish.
The giveaway will be open until Friday. A randomly selected winner will be announced Saturday March 8th at 12.00AM (Amsterdam time). Please make sure to leave a way of contacting you.
I'm excited to hear more about you!