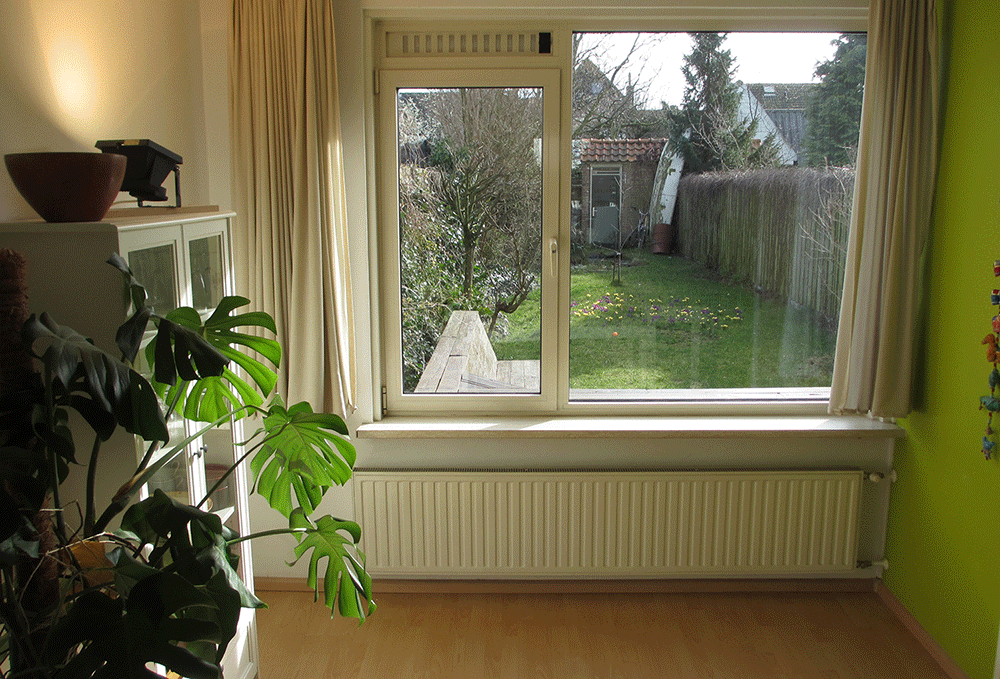 One of the things I love about my boyfriend is his ability to recognise the magic potential of my seemingly random ideas and answer them with an: "OK, let's do it." (That sounded way more charming and way less like a Nike slogan in my head.)
And so it was, that a windowsill seat was born.
This idea is good in particular because you can sit in the sunlight and have the illusion of being outside, even when you actually aren't and you don't want to leave the house either because it is so freaking cold. His garden is exposed to the sun nearly all day, as is the seat, even in winter.
He was in charge of wood, paint and power tools. The mattress covers and sewing machine were my department. Additional fact: the frame actually consists of two tables, which can be moved. Together they form an extension of the dining table (smart idea of a friend who helped).
So say hello to my new favourite happy place. It is yellow and you need to move your feet up to sit comfortably, but that's my favourite way to sit anyway. You can read a book while the sunlight tickles your arms and nose. It's the perfect place to very slowly sip away your homemade cappuccino, while getting lost in your daydreams. Also, did I mention that you can watch stars from there at night?
Do you have a favourite spot in your house (or someone else's house, ha!)?