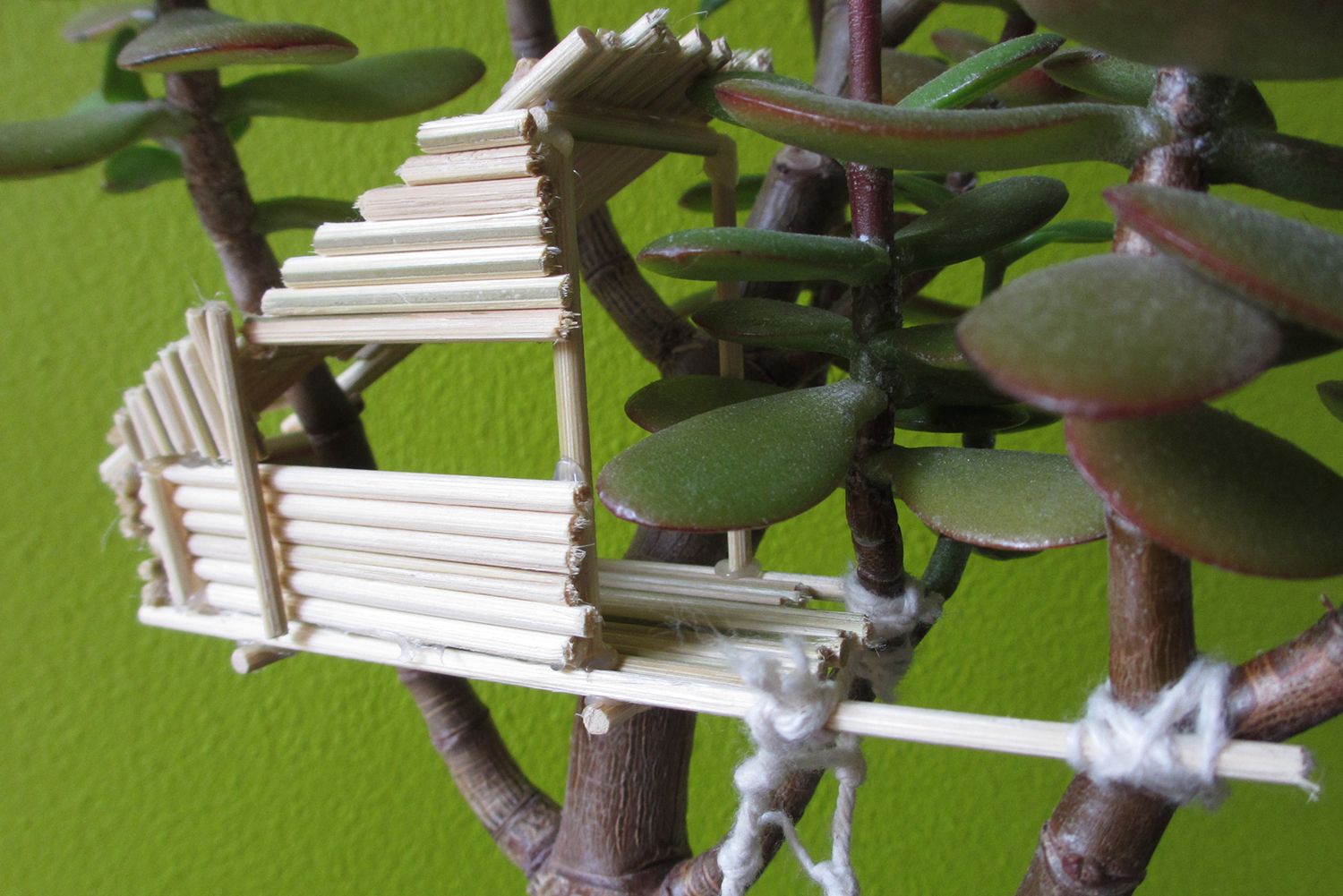 I built a tree house. Not a real one. It is cold outside and I don't have a yard, let alone a tree.
No, I built a mini tree house in a potted plant.
Plants in the house can be kind of boring. I mean, sometimes they look great, but quite often they are just so… mundane. And as you might know by now, the mundane is something I like to wipe out with fun and play. And who doesn't love tree houses?
So, if you are interested in building your own miniature tree house, prepare for an enchanting evening of reliving your childhood dreams.
You will need: wooden skewers and/or matches, yarn, glue (glue gun worked well for me), scissors, patience and a small dose of imagination.
Of course the shape of your plant will influence the exact dimensions and structure of your tree house. The basic idea is to cut a number of wooden skewers, lay them next to each other and glue a single right-angled skewer on top to create a mini platform. Then fasten your platform with yarn to your plant. Before you start building your basic structure, take a good look at your plant. Plan ahead where you will tie the platform to the plant, so you can make it as stable as possible.
The design of your tree house is up to you. Give it windows, walls, a door, a roof, little curtains, whatever you want! Just glue everything together.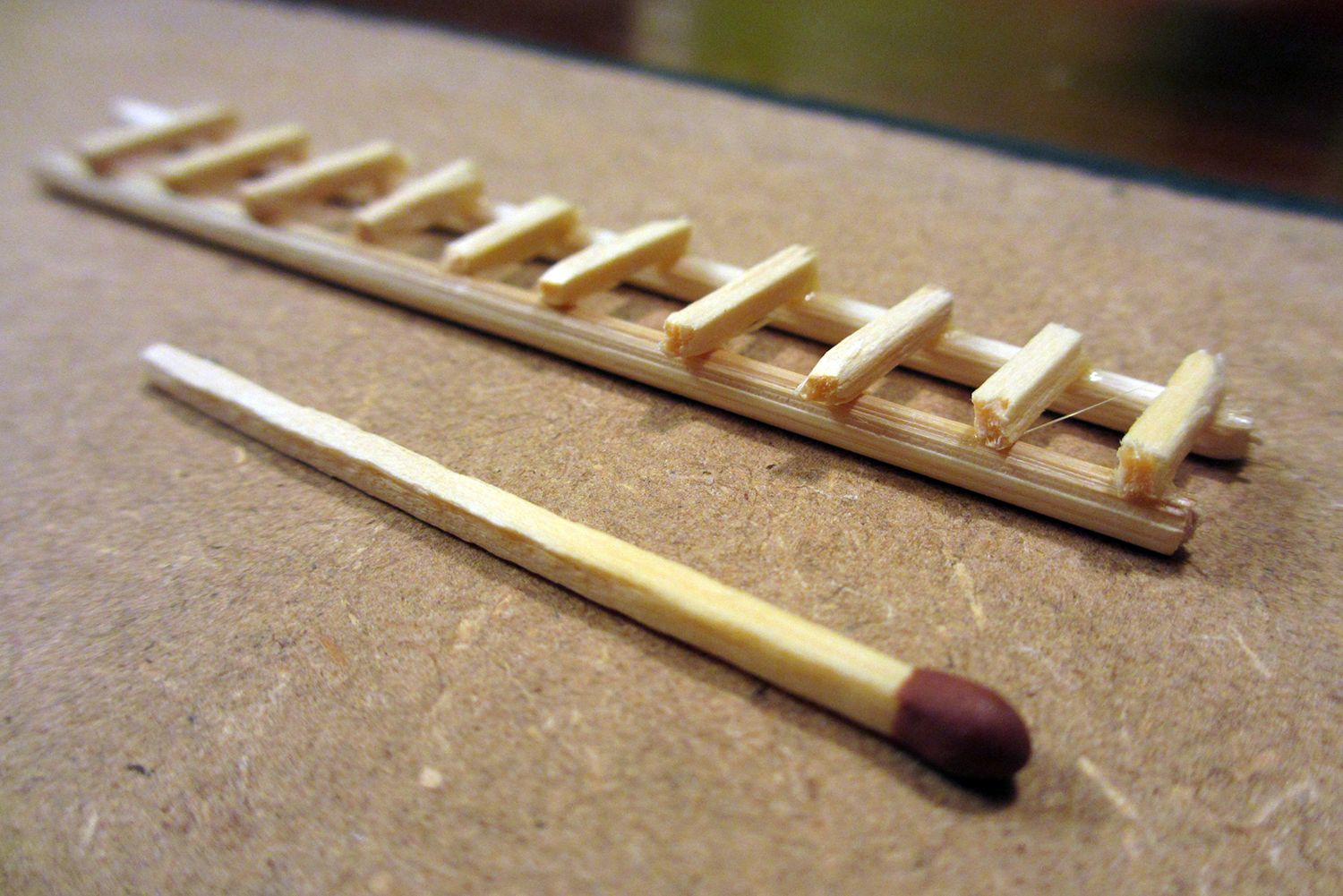 Two skewers and some cut-up matches make a great ladder to reach the higher parts of your tree.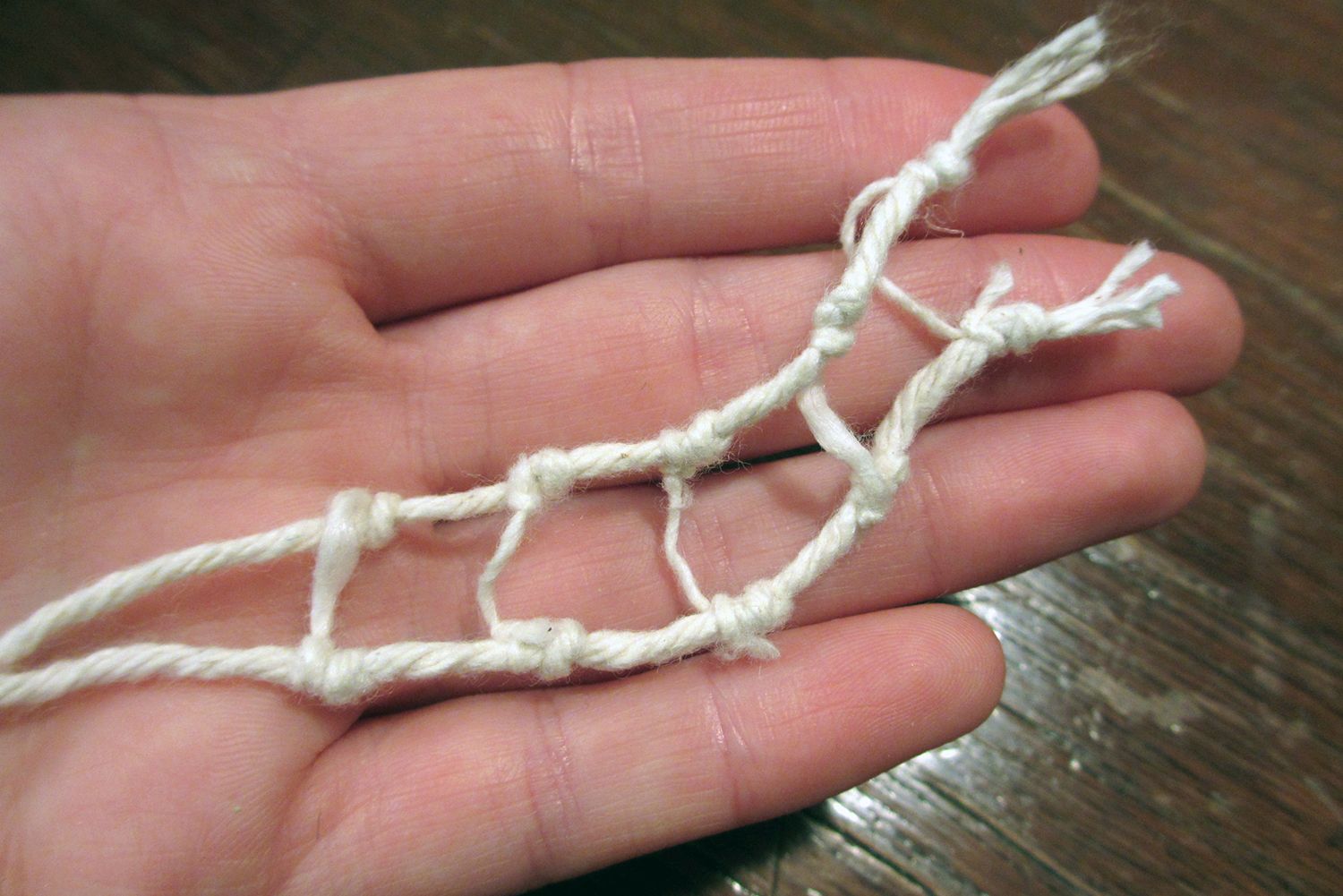 If necessary you can split up a thicker piece of yarn to make thinner pieces. With some knots you can make your own mini rope ladder.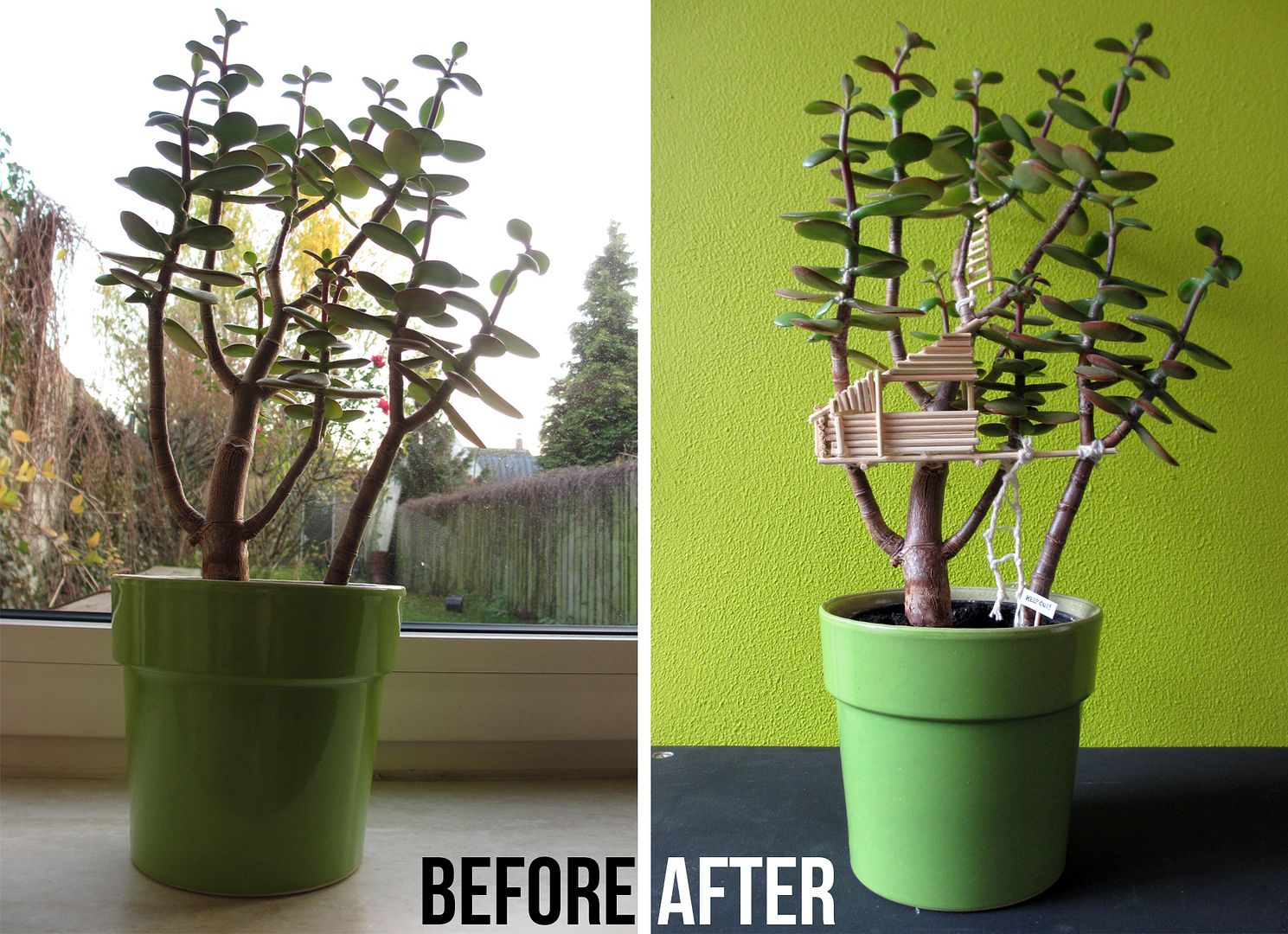 This project is best enjoyed if you let your imagination run wild. I kept it simple, but besides my 'keep out' sign, you could think of little flags, a bonfire (tea light), rope bridges between different plants etc.
Have fun!