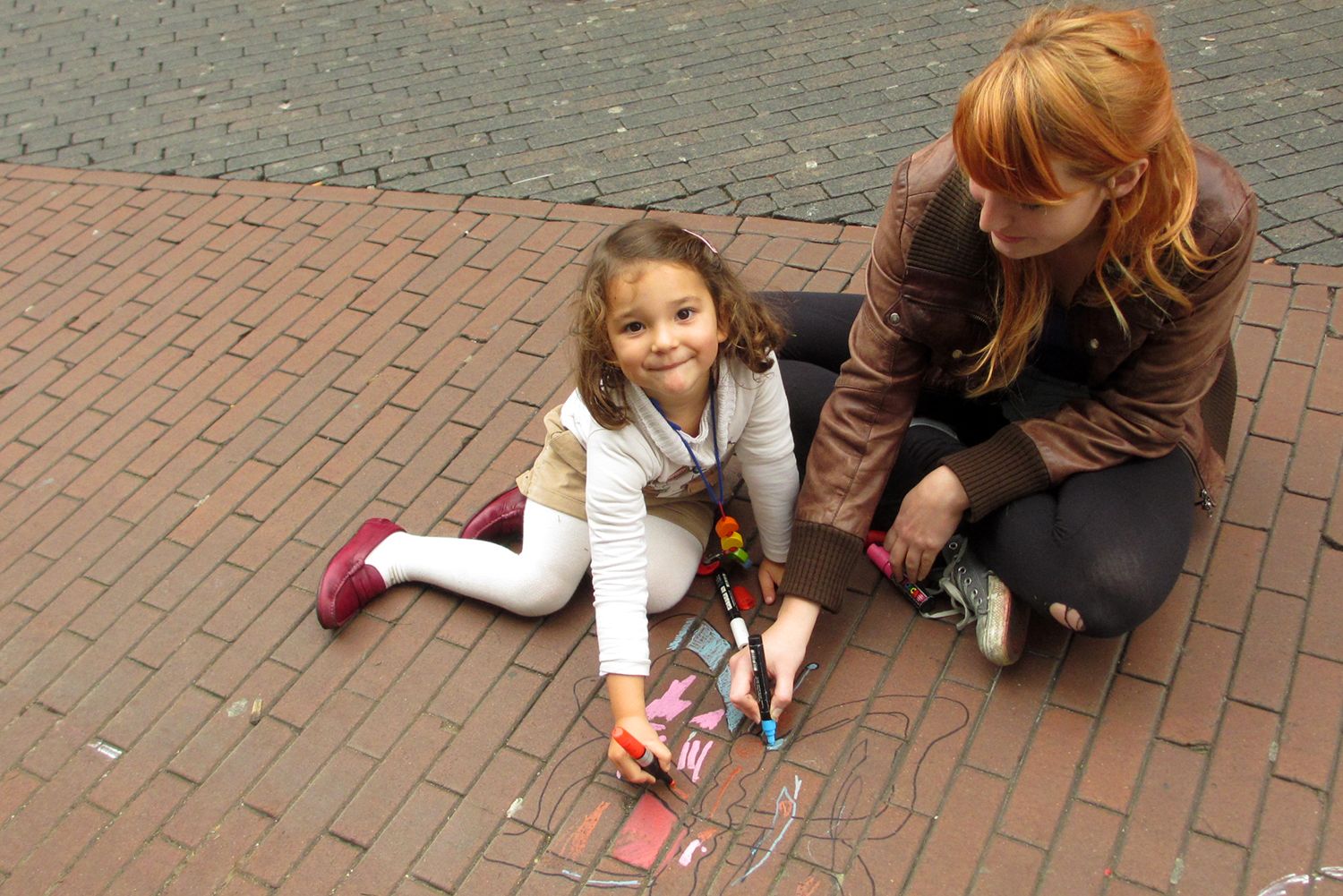 A little while back, I got into some good old painting fun with the Big Bug Collection. Because of the Dutch Design Week, there was a lot of creative stuff going on in town. We were asked by the Oude Rechtbank to paint on one of their parties, as well a on the street in front of their café and on the old next-door empty building they owned that will be renovated.
As you can see I made a new little friend. As it turns out, we both like butterflies.
It was a relaxed afternoon of painting together.