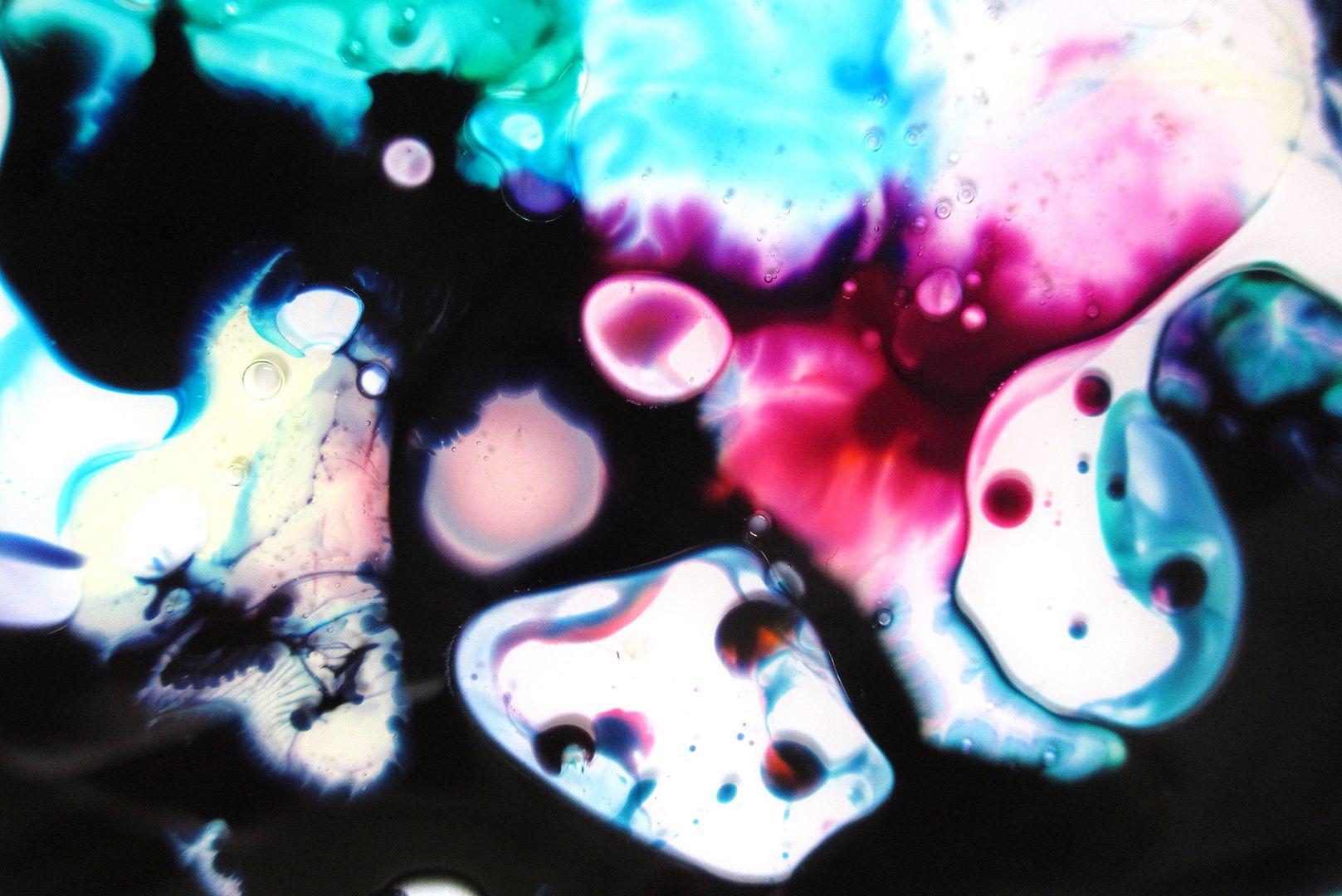 When I saw the photographs of the artist Ruslan Khasanov from his project 'Pacific Light' I simply knew: I had to experiment with colour and substances too. Of course you can't simply show me visuals like that and expect that I forget about it without trying out a similar technique myself. And so it was that I poured oil, some drops of ink and soap onto a plate this afternoon, and fascinatedly watched shapes explode, colour grow and patterns emerge.
My results come nowhere close to how colourful and vibrant his art is, so you should definitely visit his site. However, the activity did provide me with a playful time. Also, it is quite similar to the milk experiment I did once.
Don't these pictures show how the most ordinary things have surprising extraordinary characteristics? Think about it: how often do you use oil for cooking, ink for writing or printing, soap for washing your hands? The world is full of beauty if you are willing to explore and play.