Today I will share some thoughts on what I learned from my two extreme weeks of painting. Hopefully my experience will give you practical insight in how to to achieve your own dreams as well.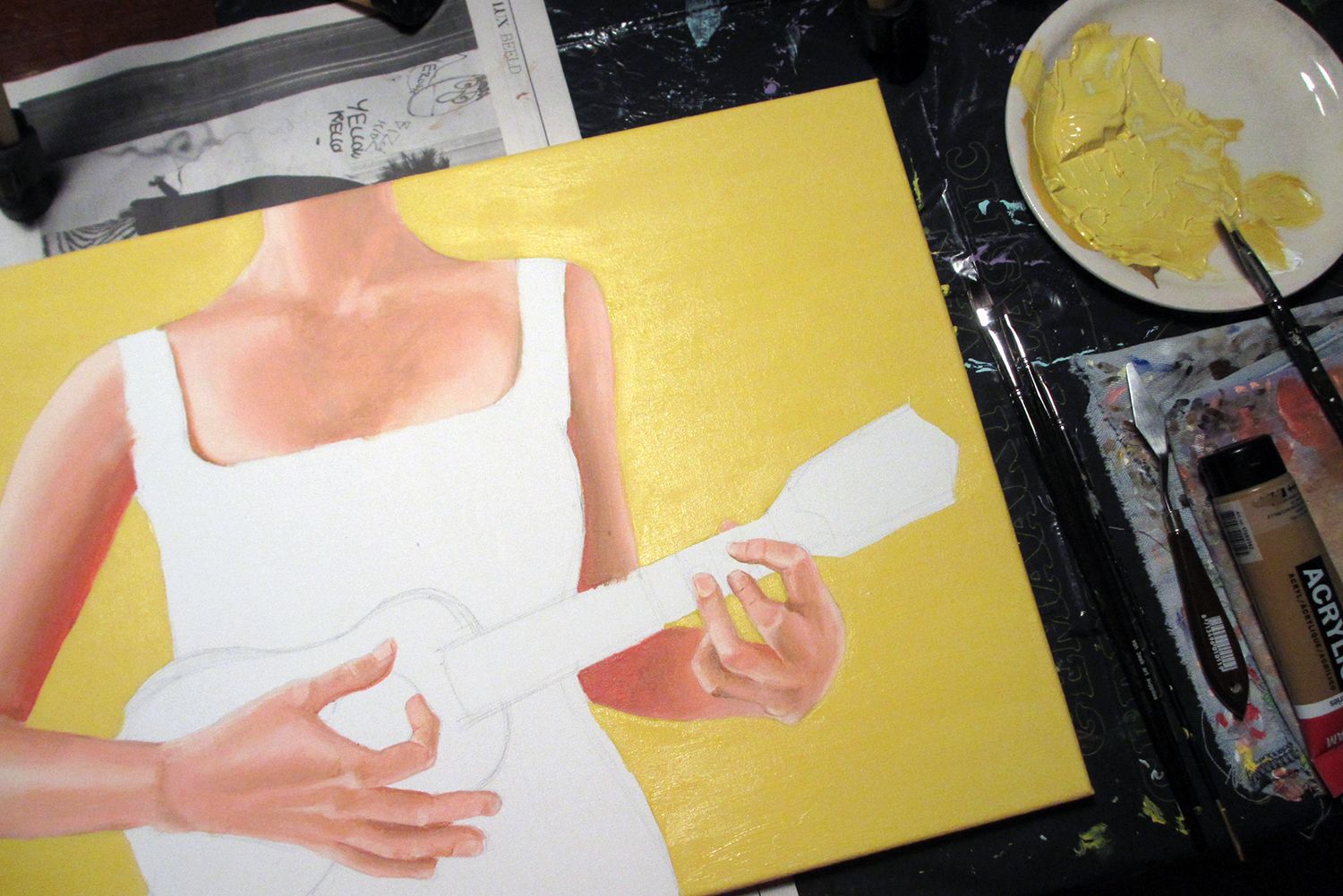 Eliminate distractions
Two weeks is a long period of time to go without distractions. Although I would recommend clearing your entire schedule for this challenge, I understand that you might not be in a position to do so fairly easily. However, perhaps you have a holiday coming up, you can make a few shifts in your schedule or you just decide to take two weeks off because your dreams need priority too. Even a seemingly clear schedule doesn't guarantee a distraction-free zone though. Whatever format you choose; try to eliminate meetings, commitments and work to a bare minimum.
Prepare for your two week challenge on forehand: consider an automatic out-of-office reply on your email, try to get the most urgent and important tasks done and or simply decide to ignore some things that aren't important enough. A good rule of thumb: if it gives you stress and makes you worry, try to get it out of the way.
If you really can't ignore certain tasks during this period, try to group them together and set a specific time to deal with them. About half way during my challenge, I spent a day getting back on some e-mails in the morning and attending a meeting in the afternoon. If you notice that something is really bothering you (you are worried and your focus is suffering from it) you might consider taking a little time to get it out of the way. Try to make this period as stress-free as possible.
Besides cutting back on stressful tasks and projects, you might miss out on some fun activities as well. Decide where you want to focus your priority and go with it once your decision is made.
Find a good space
Find a space that you know will be motivational to get work done in. If you know that at home your laundry, dishes, to-do lists and TV will distract you, perhaps your home is not the best place to work. Think about possibilities in a broad sense. Perhaps you can crash at a friend's place, work in a deserted office or stay at your uncle's apartment while he is on holiday. Working in a different environment than where you normally work might help you focus on your task at hand.
I worked in my boyfriend's living room, because it is lighter and more spacious than my own room and holds positive associations for me. He was gone on a business trip in the first week and away during daytime in the second week, making it a quite isolated island of solitude and a perfect workspace.


Set a specific time
Be clear on your timeframe. If you set a period of two weeks, really commit to it. Get the hours of sleep that you need, but try to work fulltime on your goal. The good thing about this commitment is that it has a clear beginning and end. That makes it easier than a vague goal that you need to commit to for say a year. Love it or hate it, but after two weeks it is done.
Make your goal specific
Make your goal challenging but realistic. It is a good goal when you know that it is possible to accomplish, if you work hard every day and put in the hours. Don't expect the impossible of yourself. Try to have the basic steps that you need to take mapped out, so you don't need to spend too much time on planning the process while you are at it.
I simply knew I needed to finish a painting every two days to keep up with my challenge. I knew I needed to buy canvasses, think of subjects, sketch and paint to get the goal done. Those are all pretty straightforward steps. Make your challenge as straightforward as possible.
Make a promise
Don't just make this a personal goal. When it gets challenging (and it will) you might be tempted to be content with mediocre results. It helps if you tell others about your plan, especially if it concerns people you would rather not disappoint. I wrote about my goal on my blog on purpose, because I knew I would find it hard to back out after announcing my plan in public. After 3 or 4 paintings I felt like I had already accomplished more than usual and could have been happy stopping right then and there. That would be the point in time where your promise to others will push you beyond your 'normal' boundaries.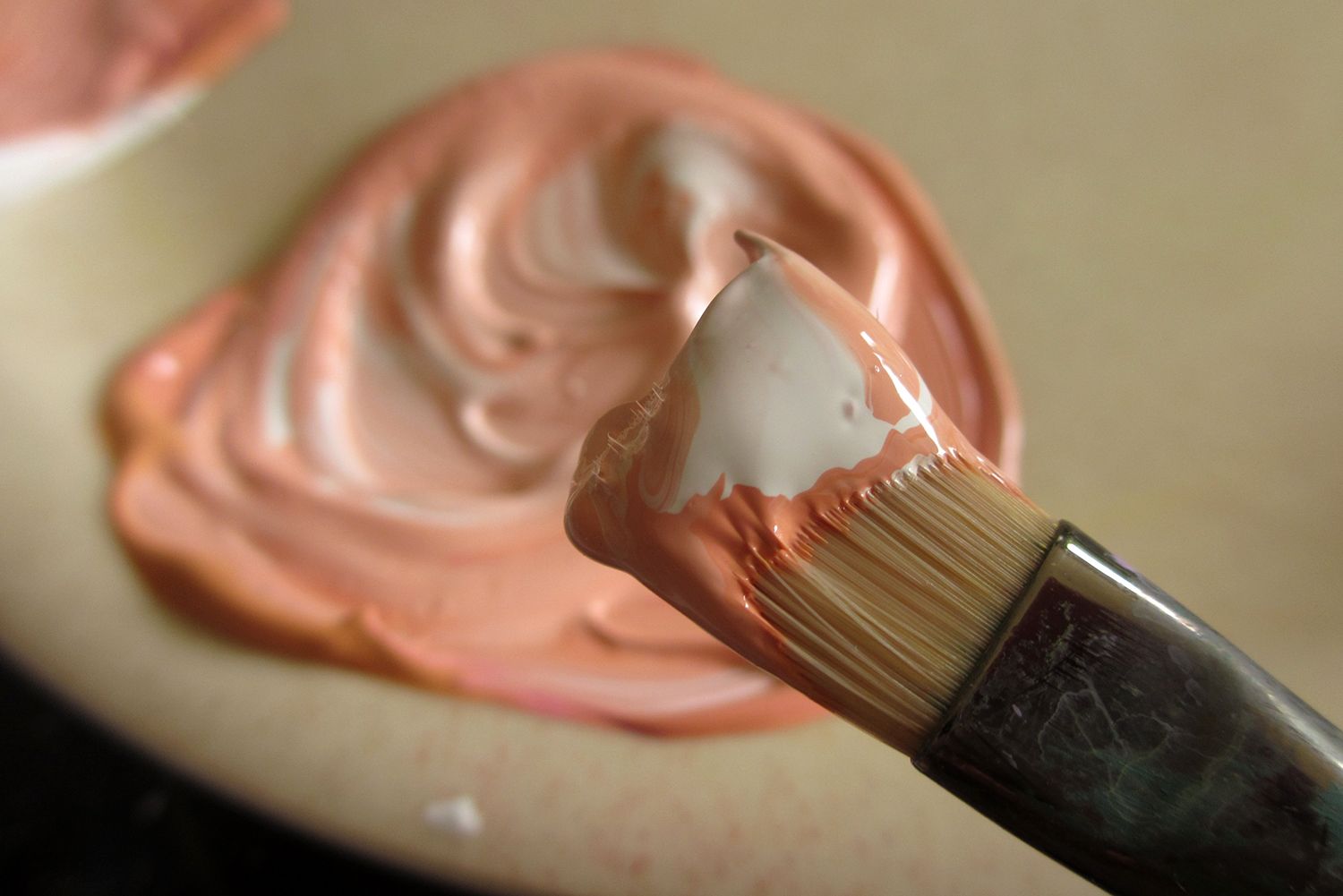 Make it personal
Make the challenge specifically targeted at you. You know yourself better than anyone else, so create the boundaries that you know you will need.
I work best by myself, so creating an isolated area is a good idea. Perhaps you are a huge extrovert and need to have an occasional chat with others in between work to keep inspired.
I would usually be slow to start in the morning (also because of some work I didn't cancel and needed to finish in the mornings). So I would usually start around lunch and work until about 10PM, maximum 2AM. There is no right or wring way to do this, just figure out what works for you.

Take breaks
This will be two intensive weeks, so be kind to yourself. Take regular breaks and if you are on the verge of giving up or find yourself in a creative block, allow yourself some time to recover. I would make myself good cappuccino almost every day, occasionally crash on the couch for a short power nap, and I had dinners where I just stared into space without doing anything for 2 hours straight before continuing my work. If you are honest with yourself, you will recognize the difference between pure procrastination and the breathing space you need to keep a healthy positive work attitude. Find that balance. Keep pushing yourself, but also allow yourself the mental space that you need.
Make your expectations explicit
Although this is about your personal dreams, it probably isn't going to be 'fun time' for two weeks straight. It will be very rewarding, but also challenging. There are going to be times where you rather spend time reading a book, quitting altogether or enjoy the weather rather than picking up your paintbrush (in my case) and continuing the exhausting work. If you have a realistic expectation of what these two weeks will be like, it will be easier to get through the harder moments. Also be clear on your desired result. On forehand I clearly stated that I wasn't going to worry about the quality of my work, and rather just focus on the process. This eliminated a large chunk of my self-criticism on forehand.
Just start somewhere
It is tempting to want to prepare everything well, before you begin a challenge like this one. If you are going to spend time on achieving your dreams, you want it to be good, effective and something you are sure about. If you have more than one dream, which one should you pick? I would say, just start somewhere. It really doesn't matter if you haven't defined everything yet. In fact, I think it is stronger that way. It is more important to start painting than to know if you are going to paint an elephant or a toothbrush. It is more important to start writing than to know if your book is going to be a sci-fi novel or a thriller on forehand. Don't get stuck in planning ahead too much. Just go with something you like doing and see where you will end. The fun thing about just starting somewhere is that you might surprise yourself with trying things you hadn't expected.
What I achieved in my two weeks of painting (click image to go to post)
So, if you really want to get a head start on achieving your dreams, you might want to set aside two weeks. Create a space with clear boundaries and without stress or distractions. Just push through and be amazed at the amount of work you can get done if you work focused on your dreams.
Would you ever consider a two-week challenge working on something you have been putting off for ages? If so, what would you want to do?