Let me tell you about the original birthday present I planned for my boyfriend.
The only thing I told him in advance was to keep the Sunday afternoon after our birthday party open.
I would have asked him to put on some old clothes. Then I would have brought out the tandem bike (the one I gave him last year, might share that story another time) and blindfold him. I would have taken the front seat, while he would blindly bike behind me until we would reach our destination.
A few weeks before, I contacted about 100 of his friends, colleagues and acquaintances to invite them for a surprise Holi event. You know, the one where you throw coloured powder at each other. Of course not all 100 would have been able to make it, but the ones who could would gather at a park near a lake not too far from where he lives.
I would have taken his blindfold off, and he would open his eyes to find all his friends there dressed up in old clothes as well. Then, the colour throwing could begin.
Unfortunately the weather forecast was quite bad for that day (Dutch weather, *sigh*). So I cancelled the event, confessed my little plan and gave him all the powder I ordered instead.
Two days ago we finally made our personal mini Holi festival happen; this time with his knowledge. The weather was absolutely beautiful. We had a blast: running around, chasing each other, colour bombing and making sure no-one left the place clean. We had a few drinks while sitting in the grass and some of us even went for a swim in the lake.
It was the perfect activity to end the summer with.
Also, I still found some leftover purple in my ears today.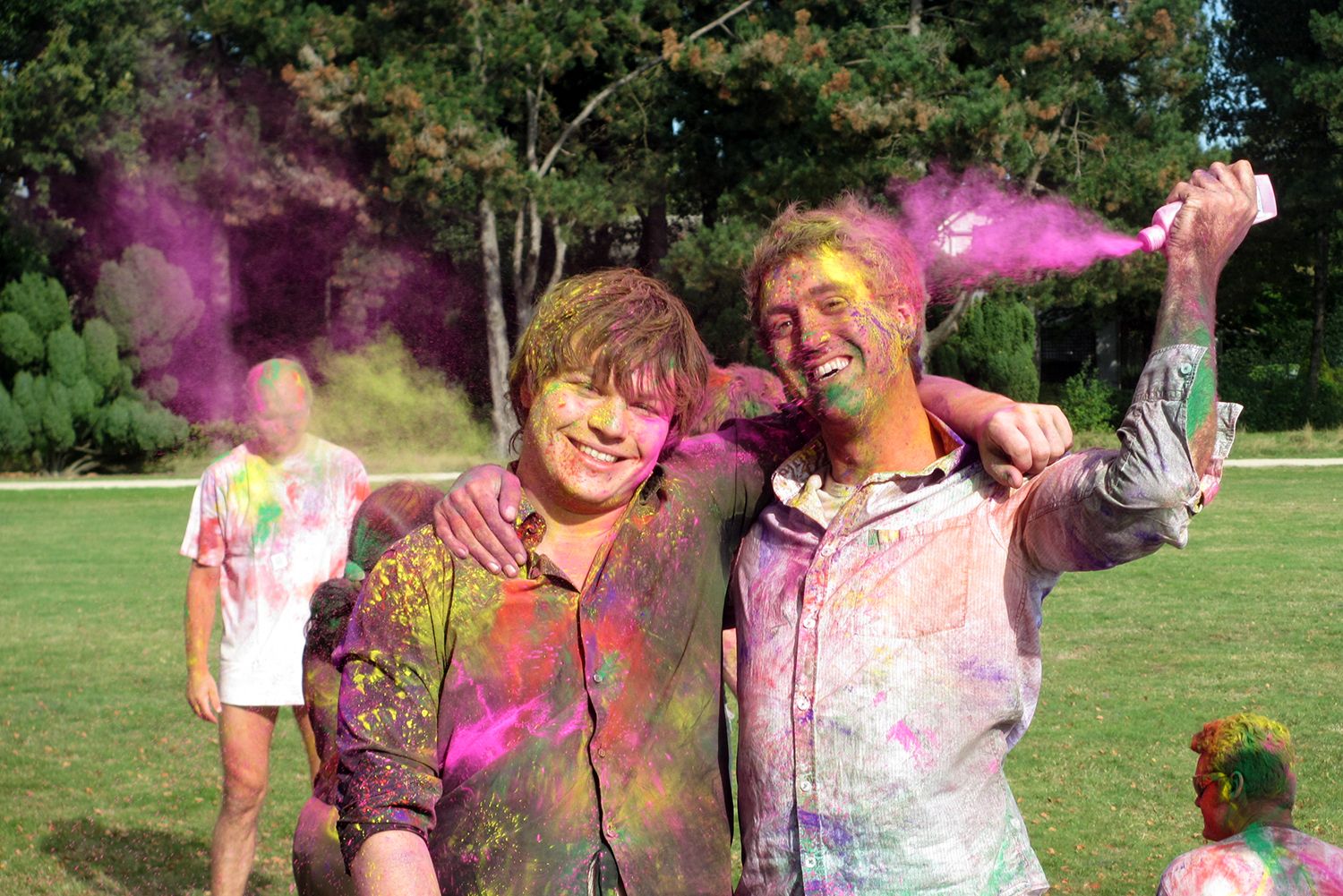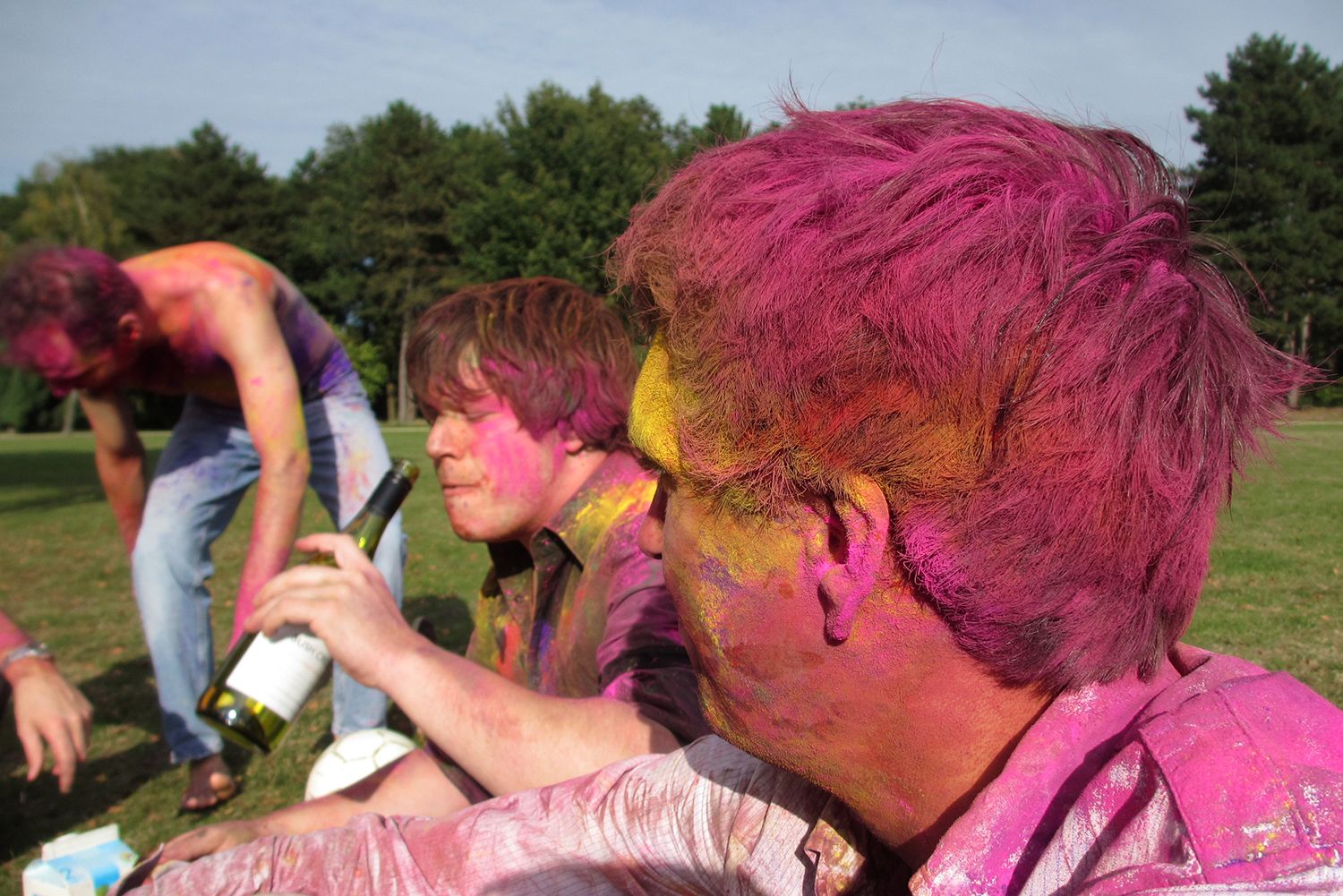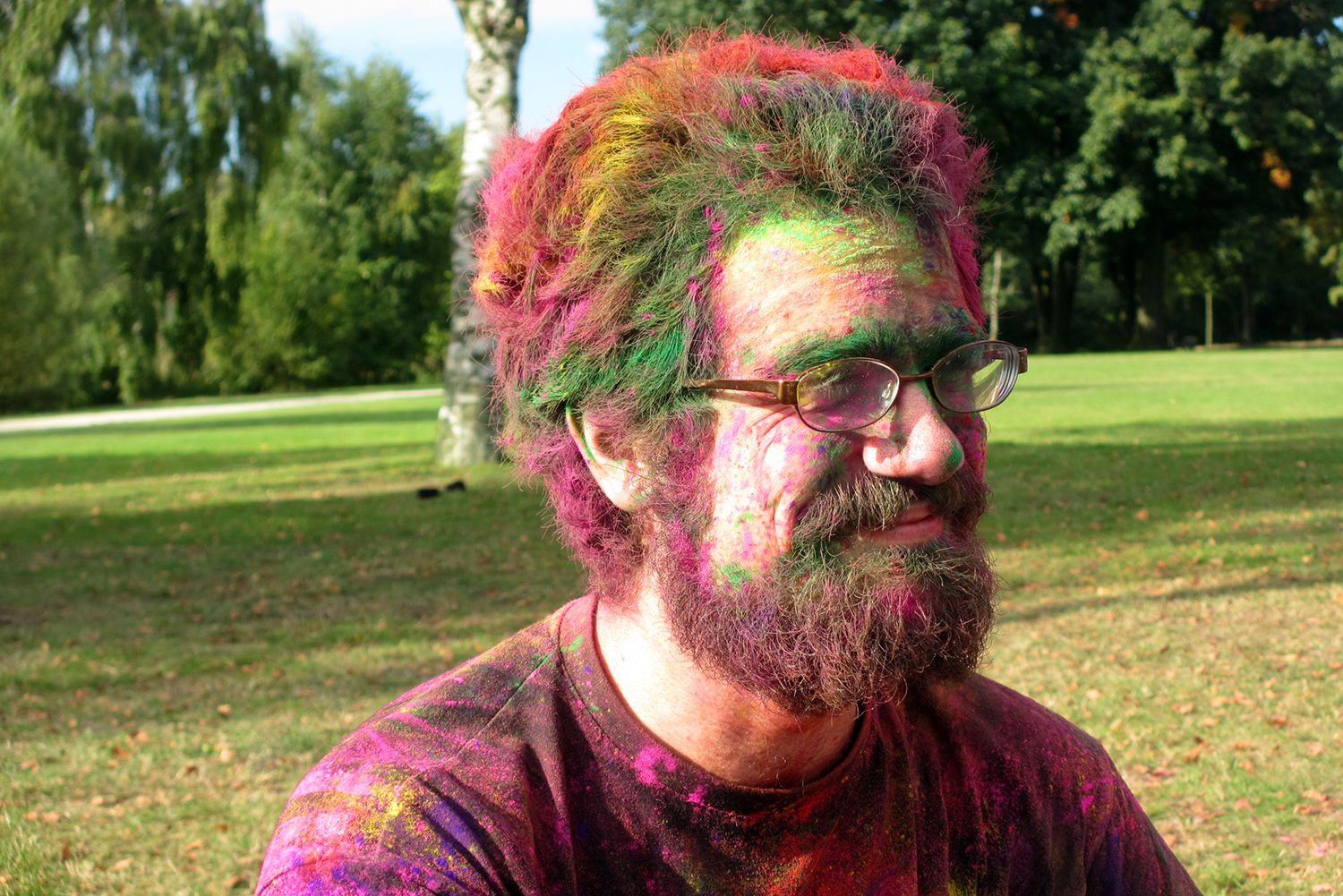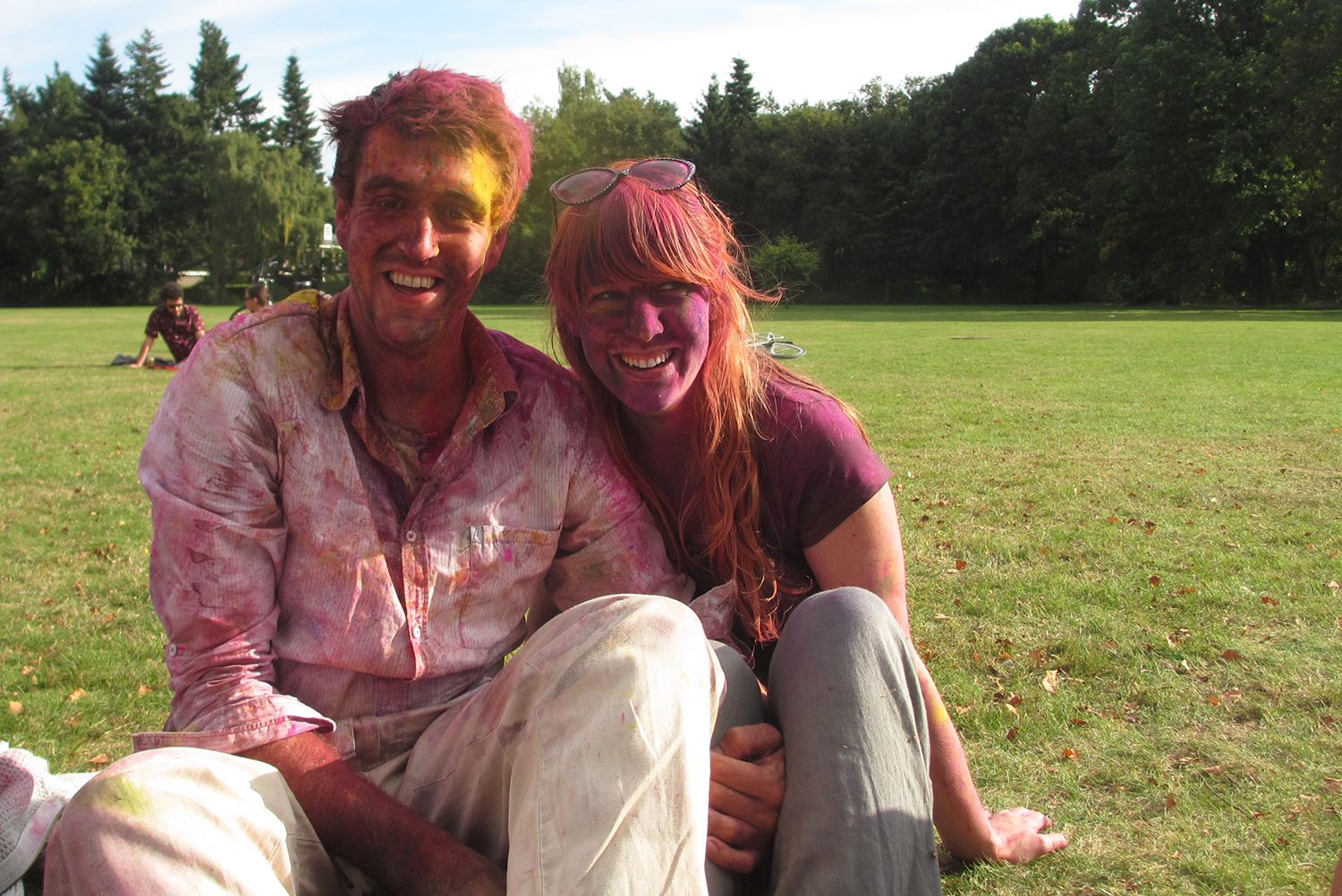 Oh and this is what happens if you try to take a group picture with a bunch of rainbow crazies.