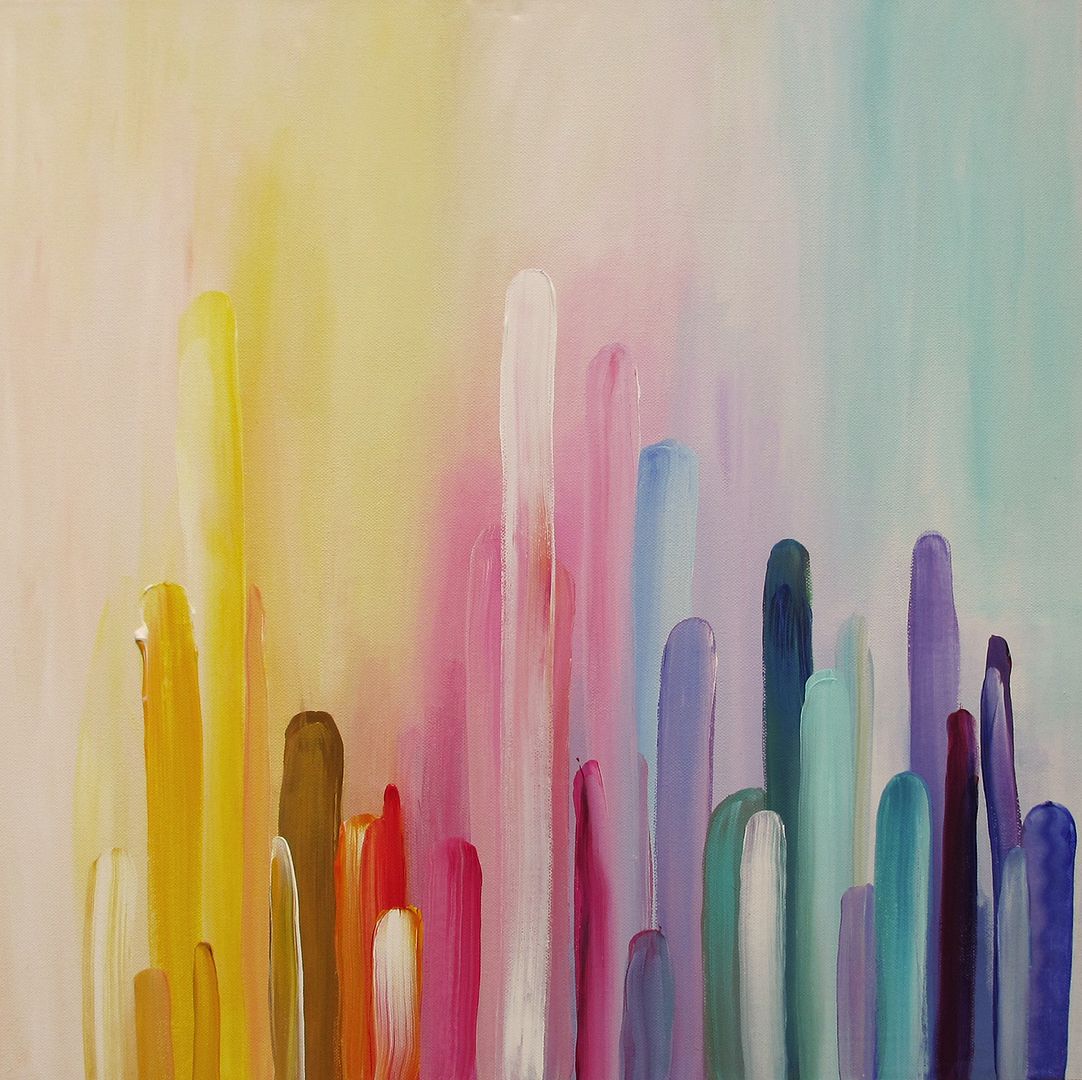 Whoaaa! I made my first abstract piece of art! Talking about trying things out of my comfort zone.
I found it quite challenging and scary to begin this piece.
Normally I have a clear sense of when I think my work is good or not, when it needs an extra touch or not. But that is based on a concrete and clear view on what my painting look like. When it comes to abstract art though, when do you know if it is finished? How do you judge if it is good or bad?
I just started somewhere and went on an explorative journey with this one.
The funny thing is, I found that I do have a sense of when I think something works or not. It is much more based on feeling than on conscious thought, but I did experience a 'nope.. this is not working let's try something else' or 'hey, we're on to something here'. Working in this way forces you to trust on your intuition.
This makes the process very different compared to a more realistic drawing. When I would conclude that something wasn't there yet, I would simply move on and explore until I found something that did work for me aesthetically. It makes the process more of an explorative journey than a step-by-step work with a clear goal.
I think the video I made of the process is one of the more interesting ones to watch when it comes to process. You really see my search well in this one: bold dark blue, then cover it up with white again, lines in one direction, lines in the other direction, smudge it all away again etc.
Other than what I expected, there was a clear point in time when I considered my work 'done'.
What do you think? Have you ever tried creating abstract art yourself? Would you like to?