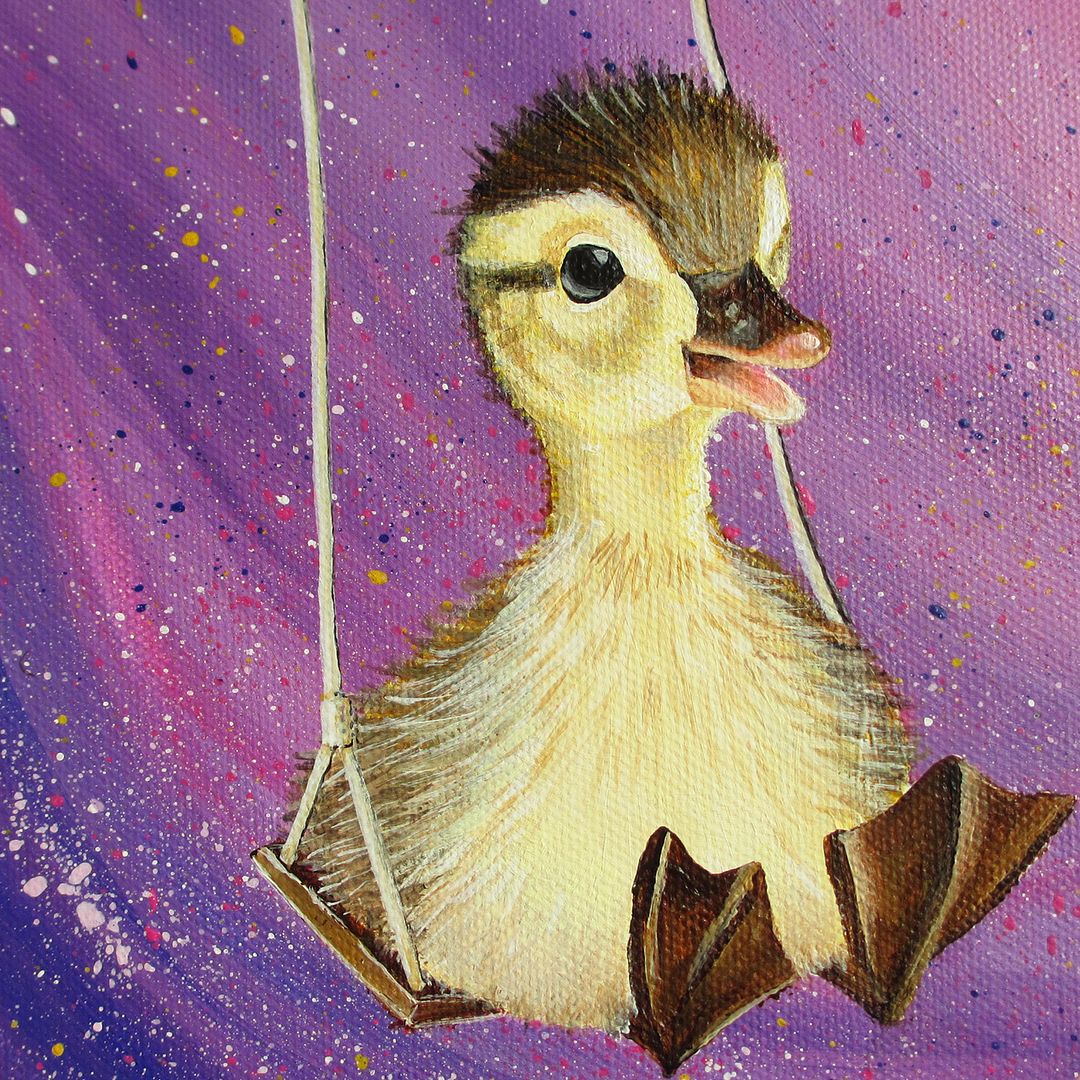 A small painting for a small creature: a duckling on a tiny swing.
I always enjoy seeing the process of how art is made, so I decided to make a time lapse of my painting process for you to see. The light isn't always an accurate colour translation, but at least it gives an idea of how I painted this little fellow (and no, there is nothing wrong with the sound, I didn't add any).
Would you enjoy seeing more process videos like this one?