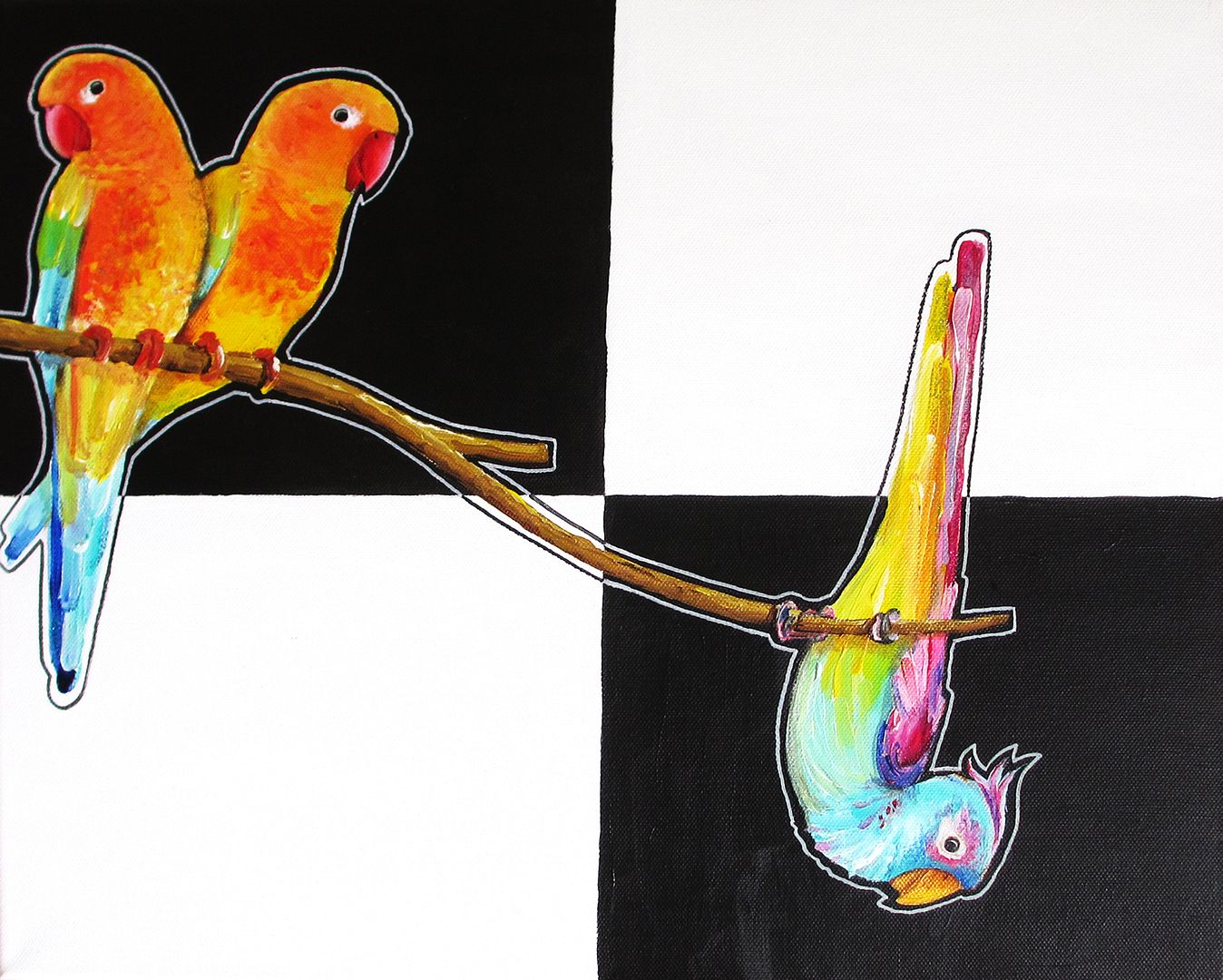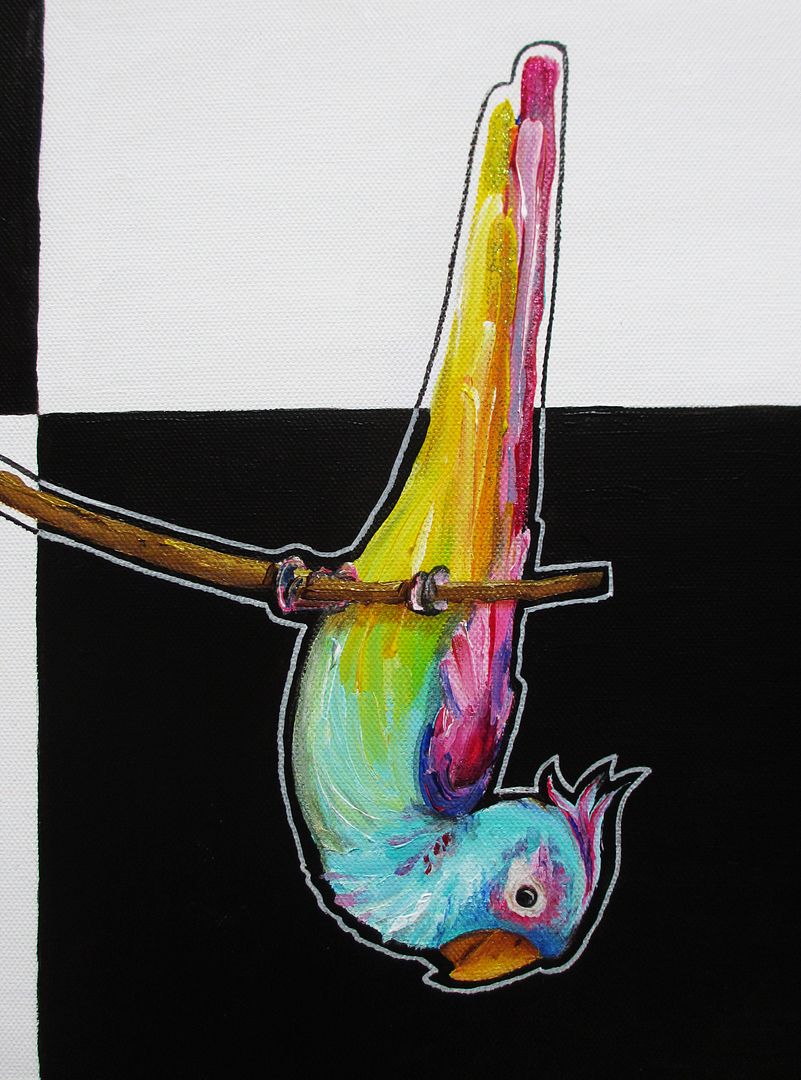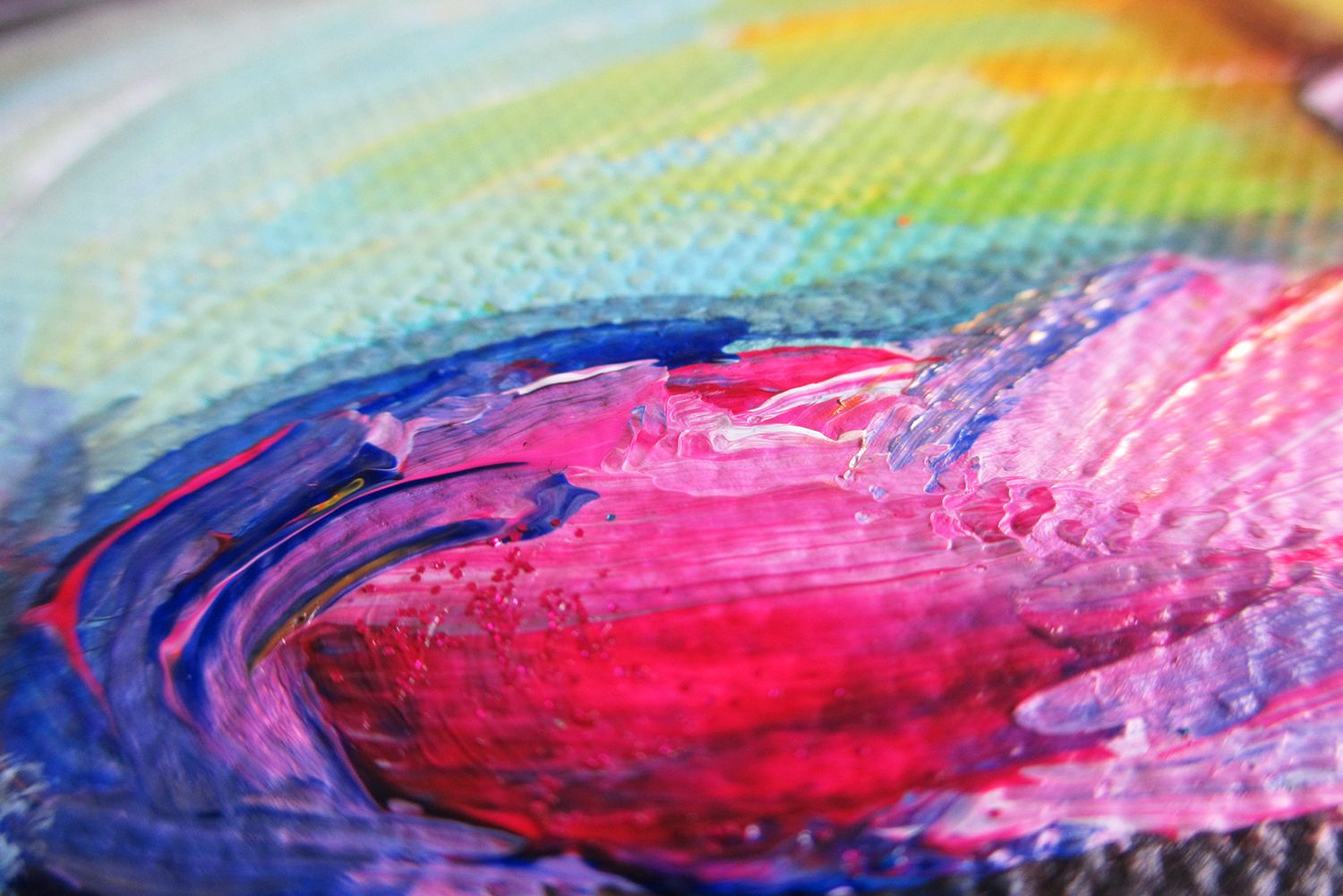 The fun thing of my two weeks of extreme painting, is that it allows me to push myself creatively. I notice that I am somehow more open to exploration and trying new things in my work.
In this painting I gave my composition some extra thought. I played around a bit with the placements of the birds before choosing this arrangement. Also I left big open spaces on purpose.
Initially I wanted to do one big bright coloured background. Compared to my previous work, choosing to do a black and white blocked background is quite a radical choice. My usual tendency is to 1. Make the background 1 solid colour and 2. Make it a real splurge of colour (my hedgehog painting already felt somewhat 'new' in this aspect). Before I started painting, I dividing my canvas in 4 pieces to help me get the measurements more or less accurate in sketching my birds on the canvas. I couldn't help but notice that the lines looked kind of cool, like they were meant to be there. So I took the gamble in using them as actual background.
When I was almost done I still felt like my painting needed something extra. As if it was a bit too dull still. I wanted to make my birds pop just a bit more. So I added the black and white lines (crossing my fingers it wouldn't ruin my painting after all the hard work) and I loved the result. Oh and glitters. This is the first painting in which I added a hint of glitter.
So this piece definitely feels like one in which I have taken a few risks. I like that. I am curious where this painting journey will take me in the coming days…
(I don't want to give my next one away entirely, but I just feel a big urge to tell you that I am currently working on a hipster monkey. I feel good about this one)