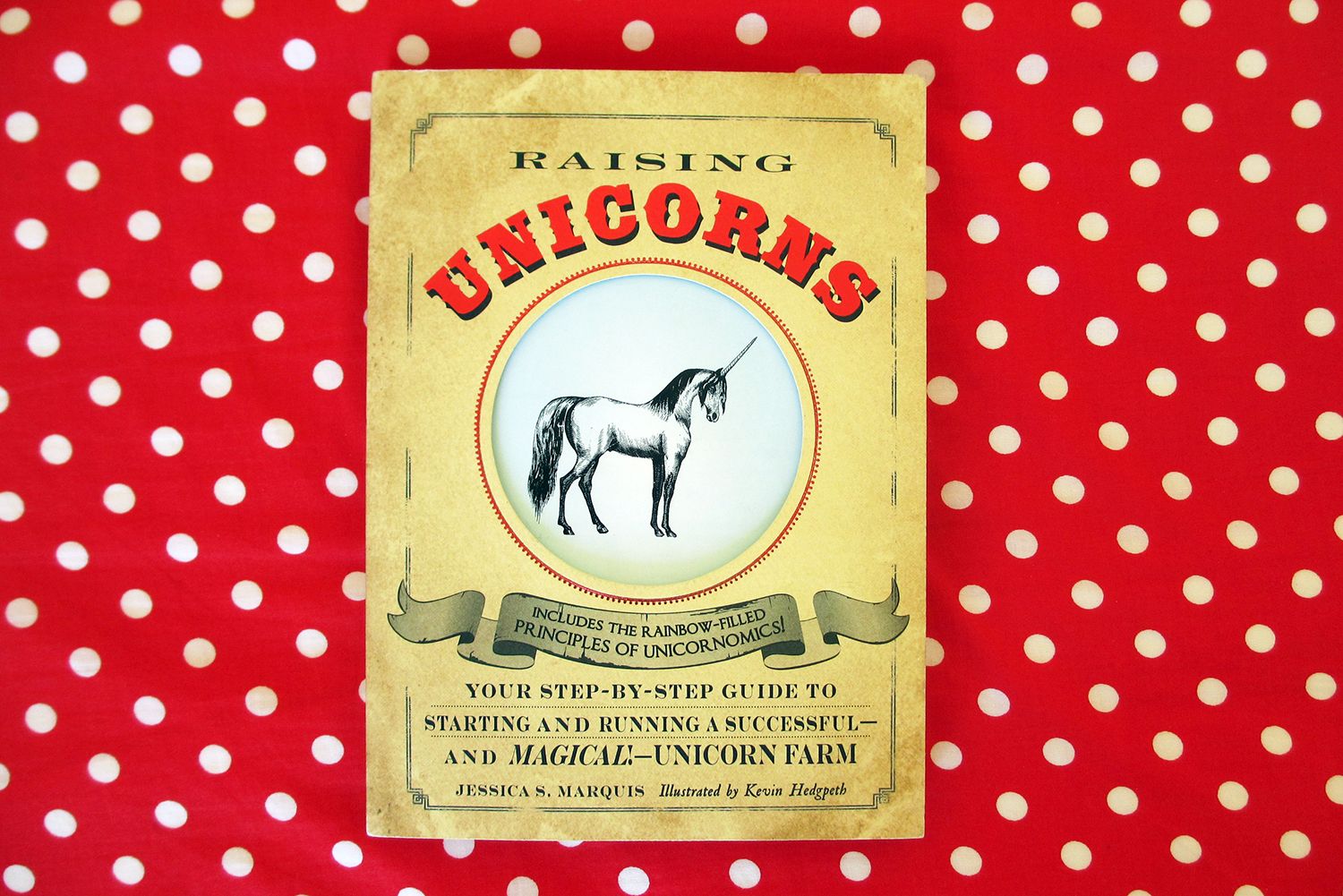 Some products are just too awesome not to own. Luckily for me my siblings recognized the glister in my eyes when I discovered this gem, and they got the book for my birthday: 'Raising Unicorns' by Jessica S. Marquis.
So these days I am busy learning to start and run a successful and magical unicorn farm. The book is seriously funny and quite helpful in teaching me things about unicorns I did not know. Now I have a clear sense of what unicorn magic can do (make it rain cupcakes, redirect awkward conversations and bend space-time continuum) and can't do (help you through airport security faster than anyone else, eat homework). It includes a test on which type of unicorn farmer you are, principles of unicornomics and many testimonials of people's good and bad experiences in the field of unicorn farming.
Basically it is the ultimate guide for anyone with a desire to start a unicorn farm one day and I would highly recommend it.
[Disclosure: since October 23, 2014 this post contains an Amazon affiliate link]