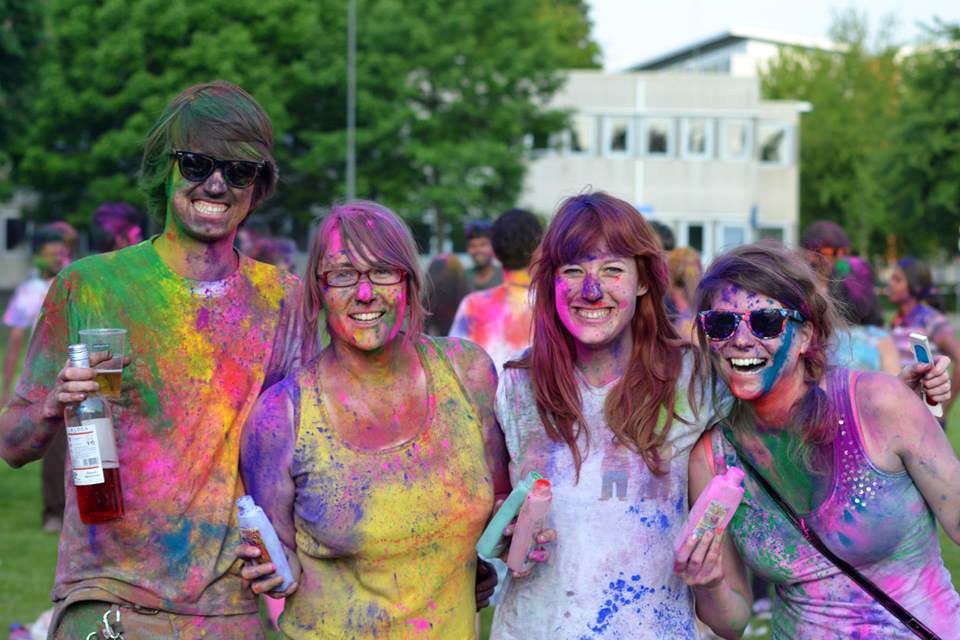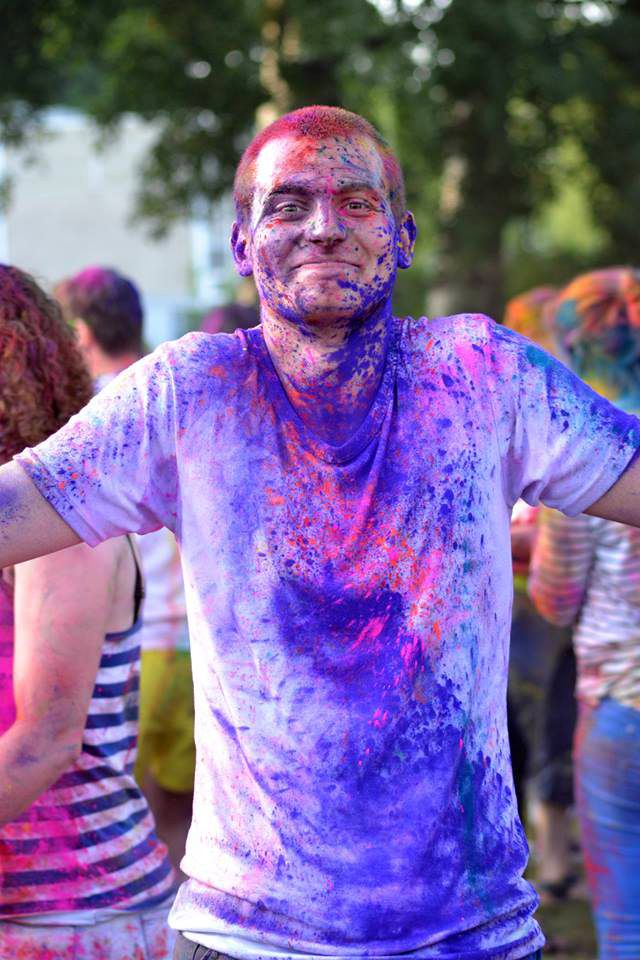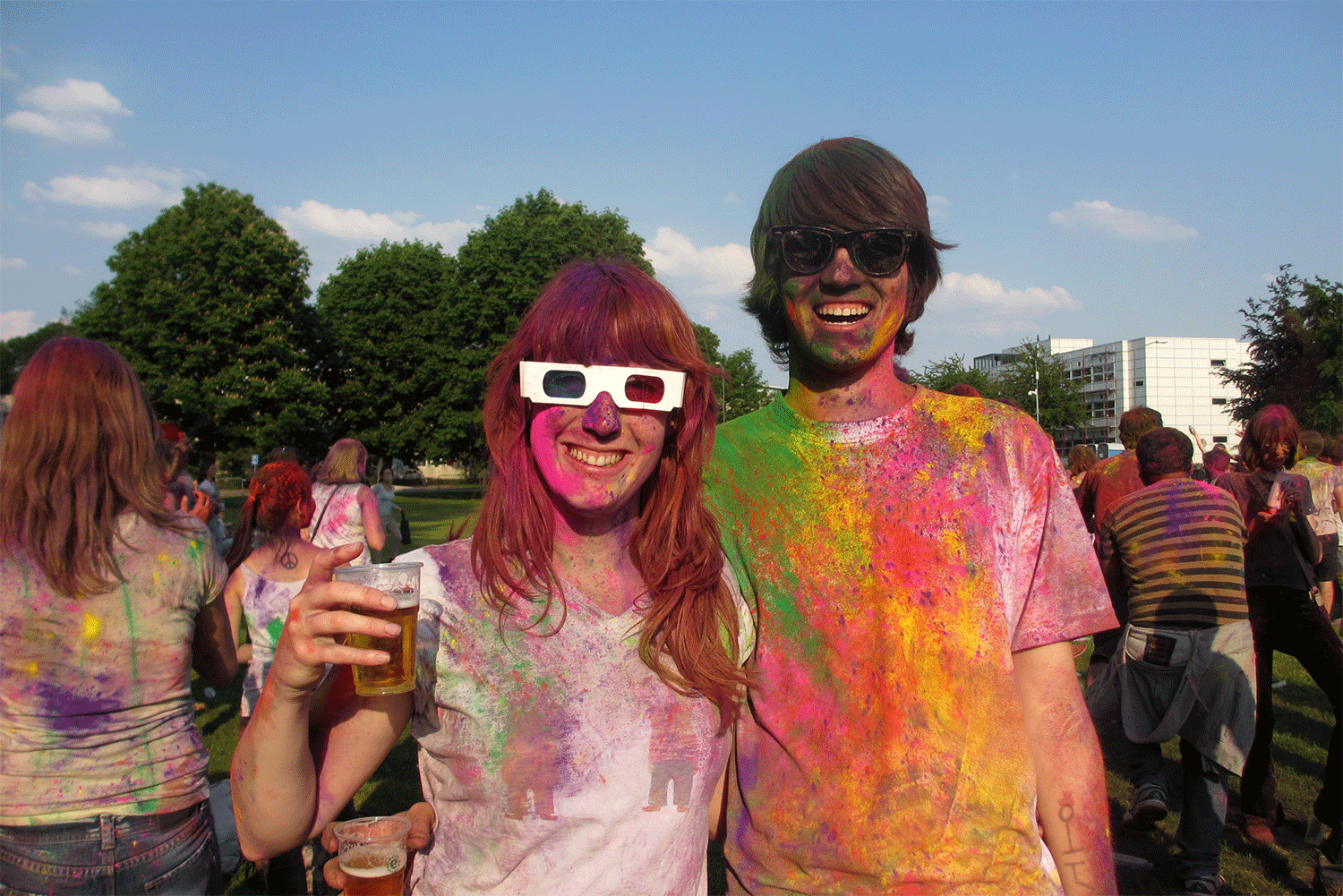 [first picture by Gosia Perz, some pictures by me, some by unknown photographers during the event]
Holi is an exuberant Indian festival of colors. It celebrates the start of spring and has a religious origin. Throwing colored powders at each other is one of the traditions of the festival: for a moment you cannot distinguish caste or skin color, as everyone is 'equally colored'.
I have a weak spot for Indian culture ever since I spent half a year there before going to university. During my time in India, I just missed the Holi celebrations though. So I have been on the lookout for something similar in The Netherlands. Lucky for me Holi has gained an immense popularity around the world; including events like color runs, color dance festivals and color anything it seems. Anyway, Friday must have been my lucky day. Just a few hours before it started, I heard there would be a Holi festival on campus. So guess what I did Friday? ;)
It was great. The atmosphere was filled with fun and excitement. There was music, people dancing, people trying to catch on to Indian dance moves and a lot of color and friendly attacks on random strangers.
I vote for more events like this. It was awesome! Did you ever celebrate Holi?