Bert playing air guitar.
Me holding a cup holder that Eliska painted (notice the Dutch flag nails)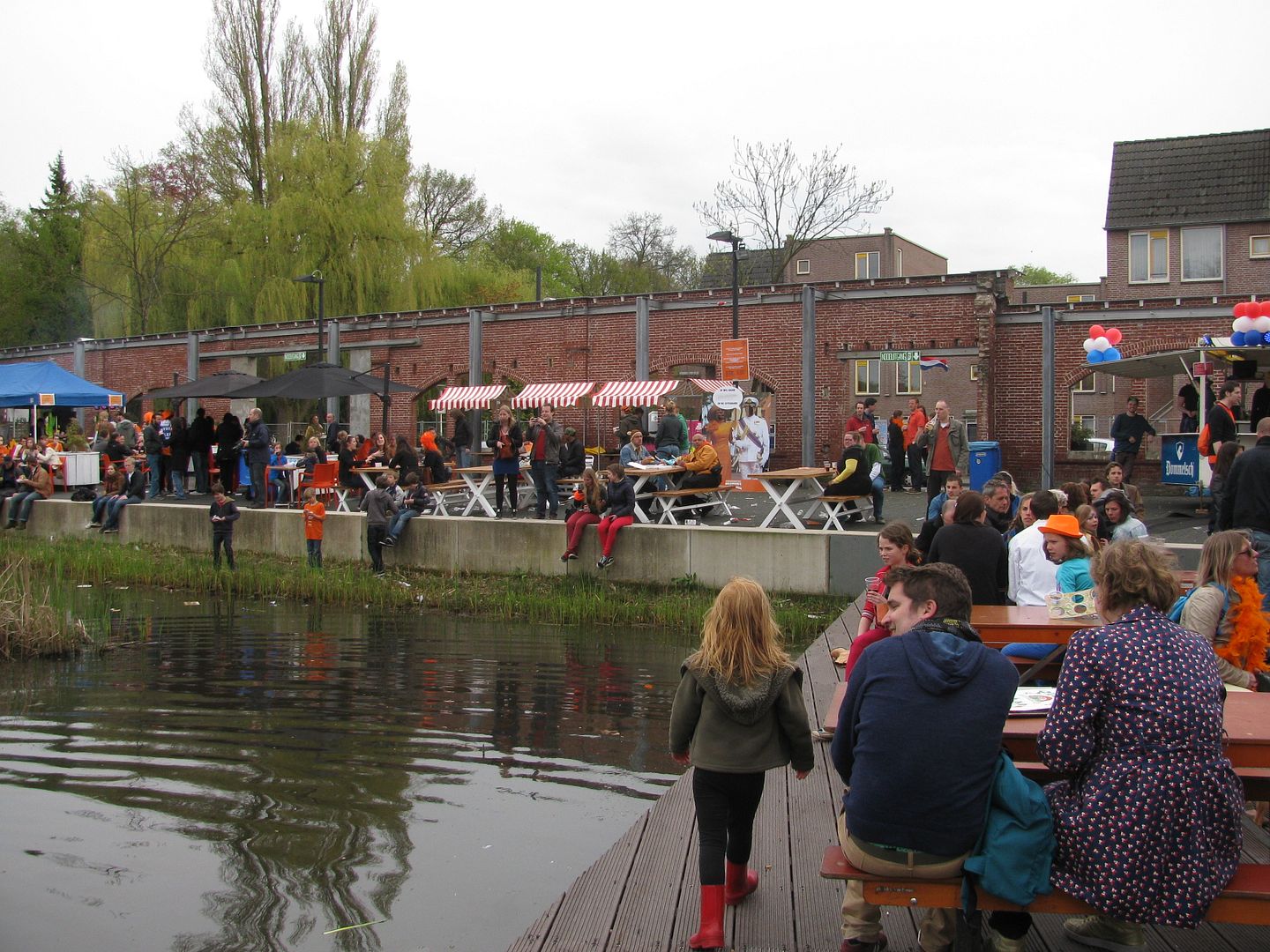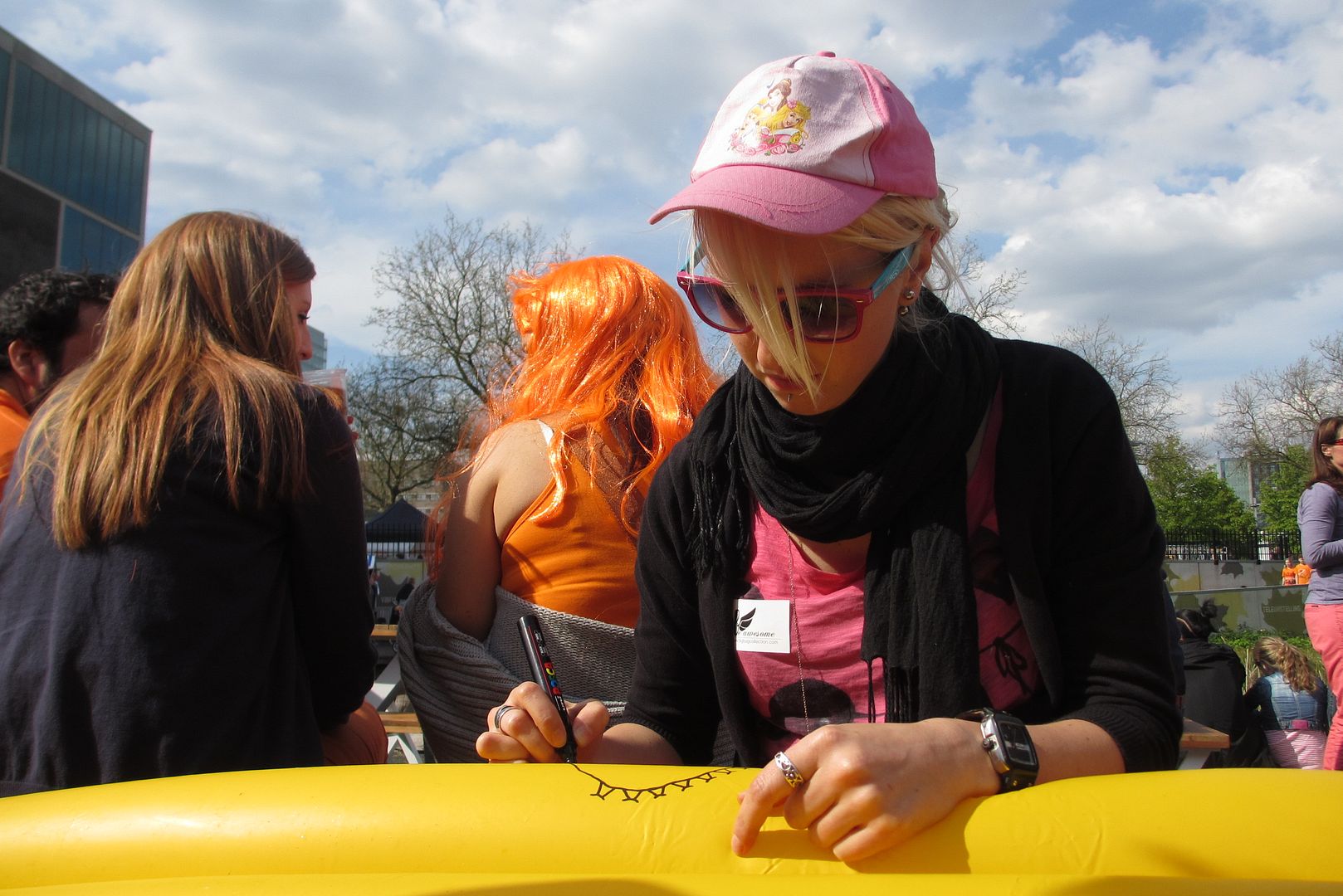 Past Tuesday was Queen's day in The Netherlands. Or actually, it is King's day from now on… which still feels unnatural to say because it has been Queen's day all my life. I don't know if you get these things on the news where you live; but the bottom line is that our Queen Beatrix stepped down, her son Willem-Alexander took her place, and each year we celebrate their birthday, kind of (simple version). This basically means streets filled with people in orange and red-white-blue (national flag) drinking beer, live music everywhere and a national flea market where many of the Dutch try to get rid of their old junk.
We have a local music venue, De Effenaar, who asked the Big Bug Collection (the creative artist collective I co-founded) to paint as part of the festival they organized for Queen's day. Of course we were in. We thought it would be fun to give the old items people bought on the flea market a small make-over.
Turned out we didn't get that many people: the site was slightly out of the route of where people were selling old junk. We got creative with the nearby stand selling drinks though. We painted their cardboard cup holders to draw some people who bought drinks to our stand. It was a fun afternoon of doodling, sitting in the sun, drinking a couple of beers and chatting with people.
The best part was probably two girls who brought an inflatable boat for us to doodle on, especially since The Effenaar has a pond in their backyard… :)