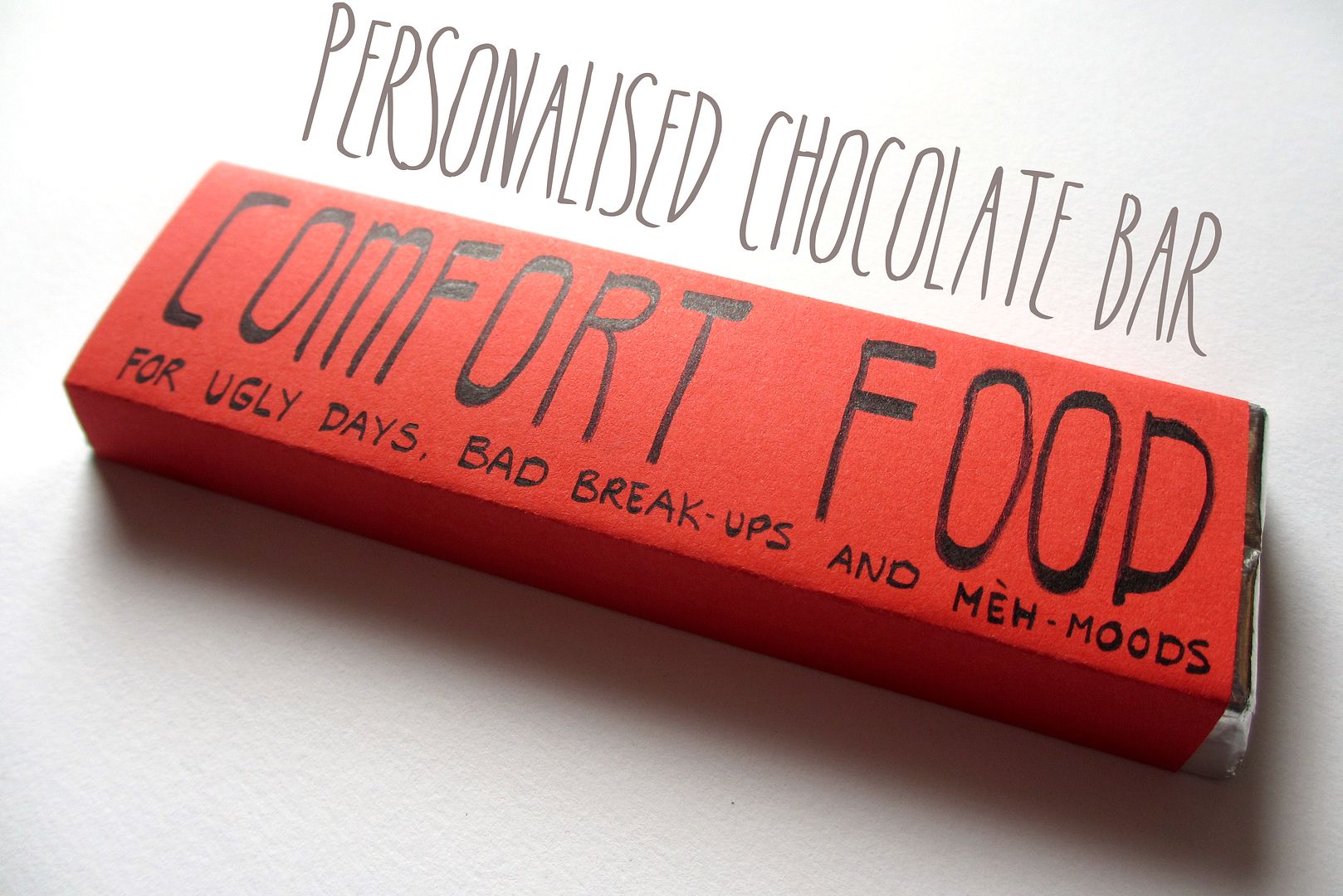 Sometimes life can be sucky. It is cold, you love and get rejected, you try and fail and you struggle. Sometimes you go through a phase like this yourself, sometimes you see someone else go through something like this: either in a really big way or on a tiny scale. The amount isn't so much my concern: you can't measure suckiness and you shouldn't want to. But: you can treat them in the same way, for example by a small gift to show someone you care.
Someone I know was going through something. So I decided to make this person a little something. I know it isn't going to make all the ugly go away, but at the very best it is a tiny spark within a still grey day. And sparks are good.
Perhaps you know someone who could use some chocolate as well. And perhaps the occasion is not a sad but a happy one. Either way, this is a great simple gift idea for almost any occasion, cause let's be honest: who doesn't like chocolate?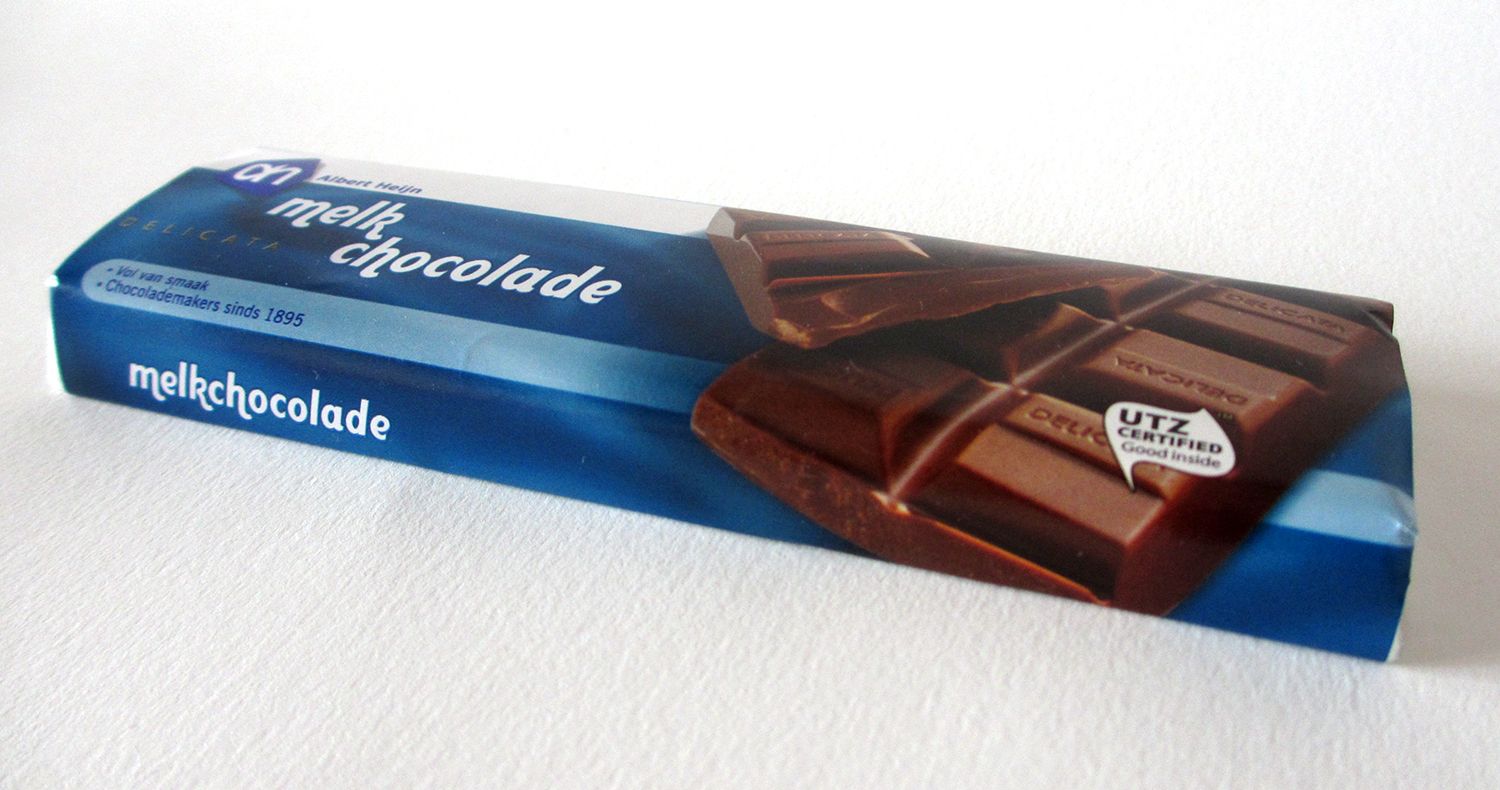 You will need: a chocolate bar, colored paper or thin cardboard, scissors, glue and a pen.
Take off the original paper wrap. Measure the length of the wrap and use it to cut off the same length from the paper sheet you will use.
Fold your paper around the chocolate bar. Start with the end of one side on the bottom. I found it easiest to make a shallow fold around a corner first and then take the paper off and make a sharp fold.
When you finish all your folds, cut off the extra paper. Make sure to leave enough space to glue the two sides together later though.
Think of what you want your chocolate bar to say and make a quick estimation of how the letters will fit nicely. In my case I chose 'comfort food', and divided the space in 12 boxes by almost invisible pencil marks to create some sort of guideline. Perhaps if you have a steady hand you don't need this, but I know that if I don't do this I end up writing very crooked and squeezing letters in between at the end.
Write your text on the paper with a black marker or pen.
To make it look a bit more like a real font instead of just your handwriting you could make some parts thicker than others.
Write a tag line or sub text if you want to. This would be a good place to make your present a bit more personal. Mine says: 'For ugly days, bad break-ups and mèh-moods'. Of course you can write as much text as you wish; use the sides and back, you can decorate and draw. I chose to keep it simple but have fun with it.
If you are finished writing and/or drawing, glue the two sides together.
If you would make this for someone, what would you write on it? Would it be something happy or sad?