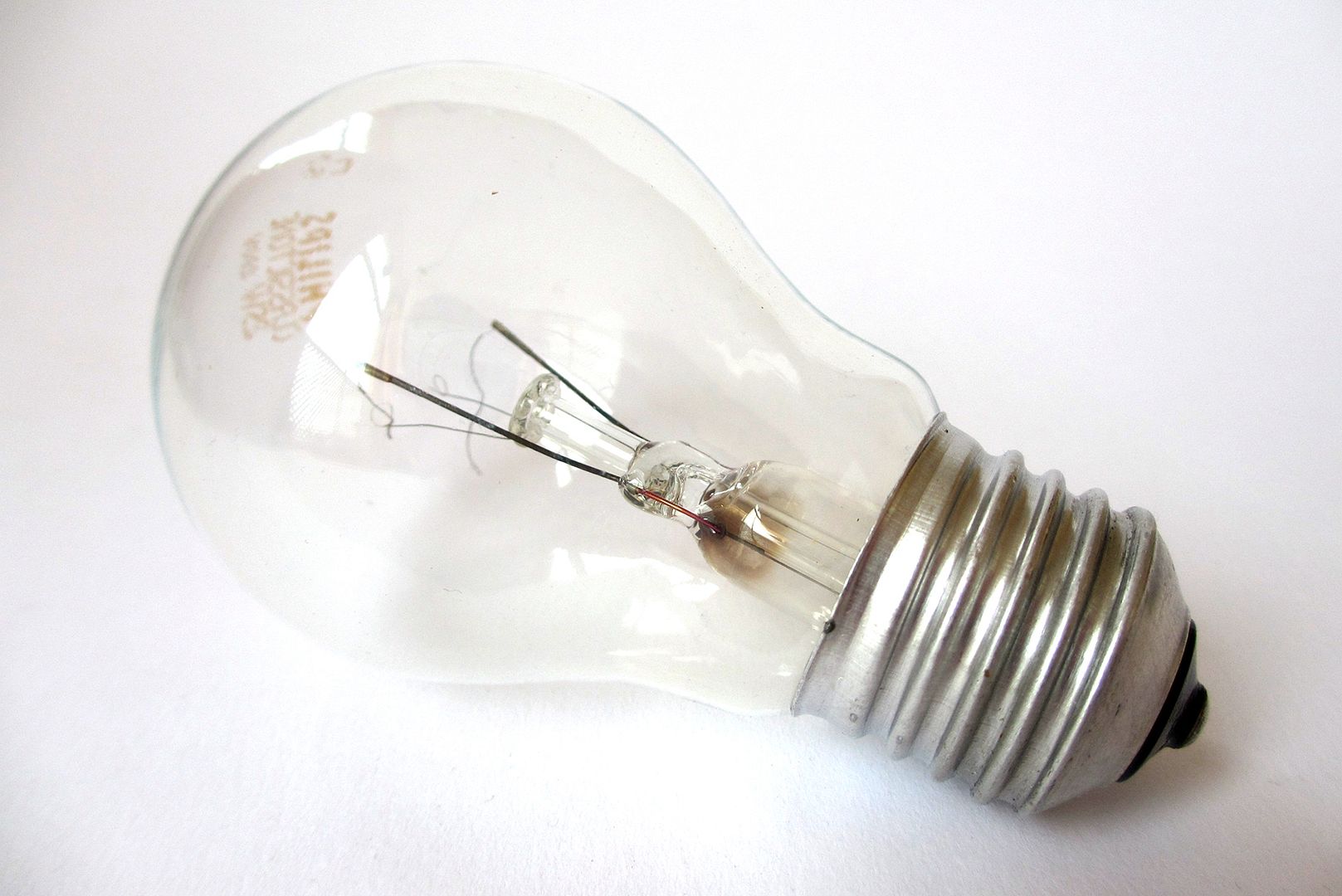 I like light bulbs. There is something about them; their shape, their fragile and thin glass and especially their high potential for craft projects. Last year I made a tiny paper crane in a light bulb. But there are countless other possibilities, so I would like to share the basics to any light bulb project with you today: how to make a regular light bulb into a hollow piece of glass that you can work with.
Naturally, you will need an old light bulb. I have been collecting defect ones for a while now. So don't throw out old light bulbs if you want to make fun projects with them as well!
 
First, you need to break off the top. I can imagine there are different ways to do so, but I like to use a pair of scissors. Apply force on the small metal part that is slightly higher than the rest of the top.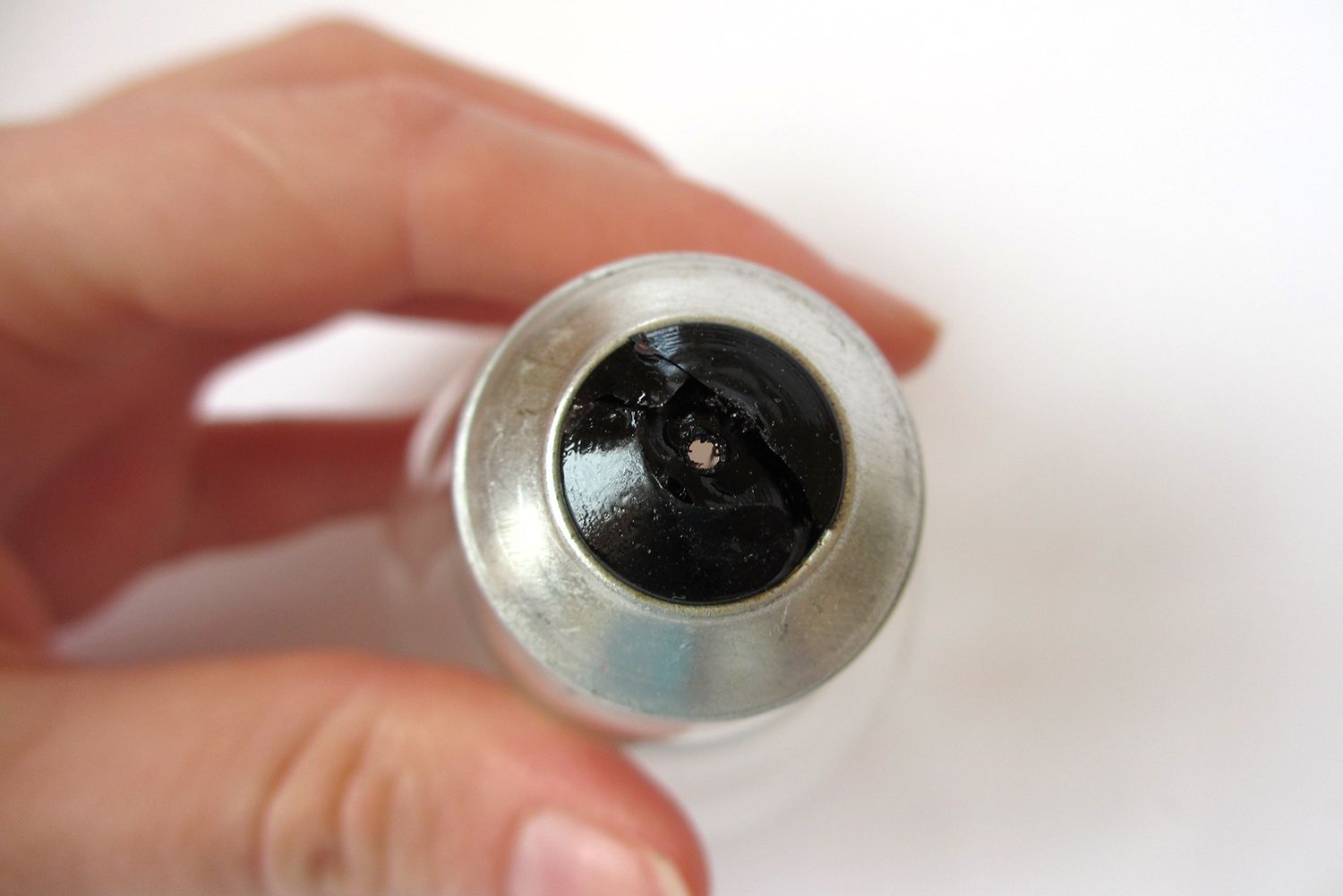 Once you manage to break the metal part off, there will be a small hole in its former place.
Use the point of your scissors to make the hole bigger. Twist and turn until the black top glass breaks.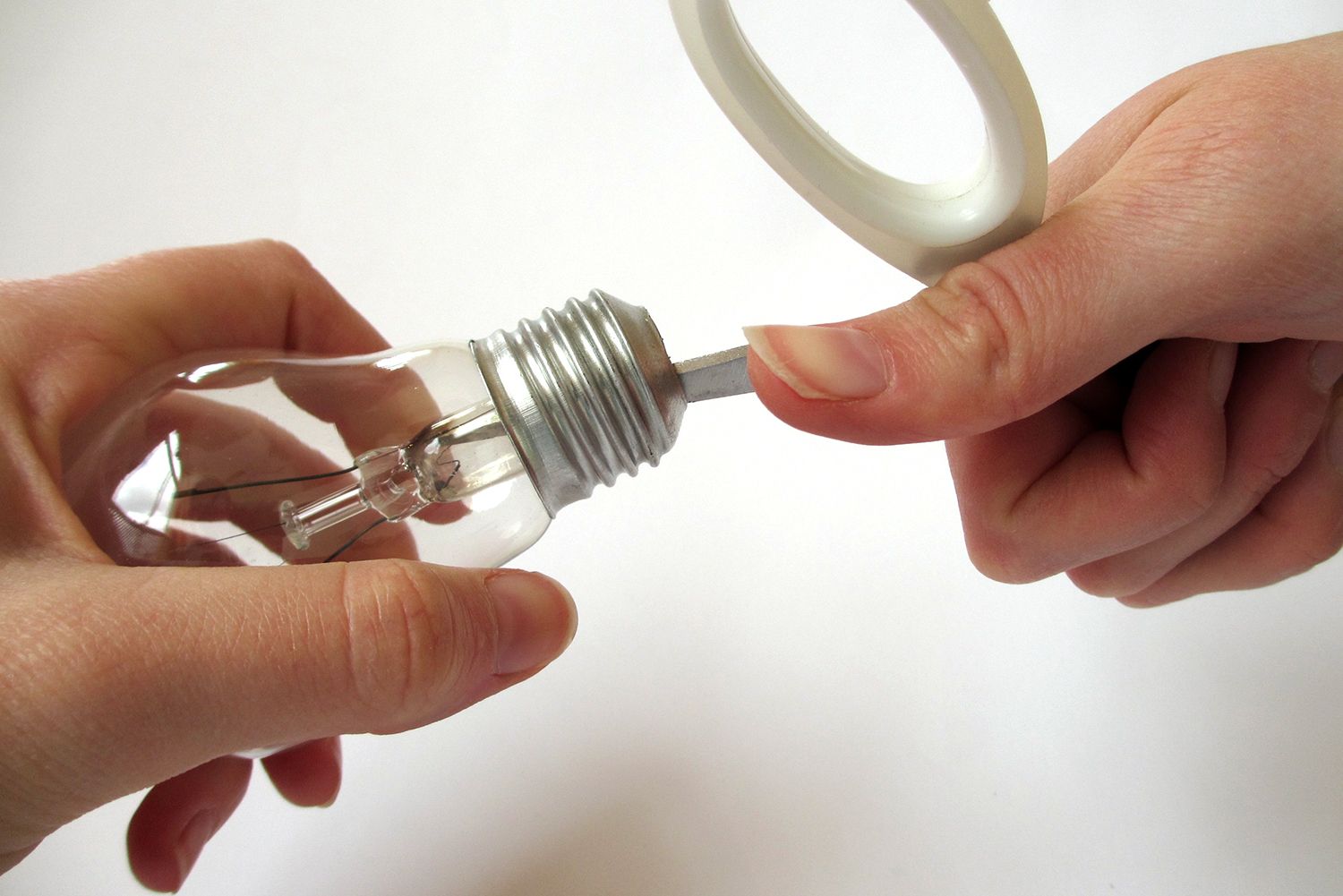 You can fit a leg of your scissors inside the bulb now, but there will still be a part left that needs to be removed. Again, carefully apply force to break the glass parts inside. Twist and turn until all the parts break and shake them out. Be careful though, because this process can be a bit messy and tiny glass splinters can fly all over the place. Also, if you apply too much force there is a risk to break the whole light bulb, including the part you want to keep intact.

Once you are done, rinse the inside of the bulb with water and let it dry. You now have a hollow light bulb. Tomorrow, I will show a first fun project you can make with this base.