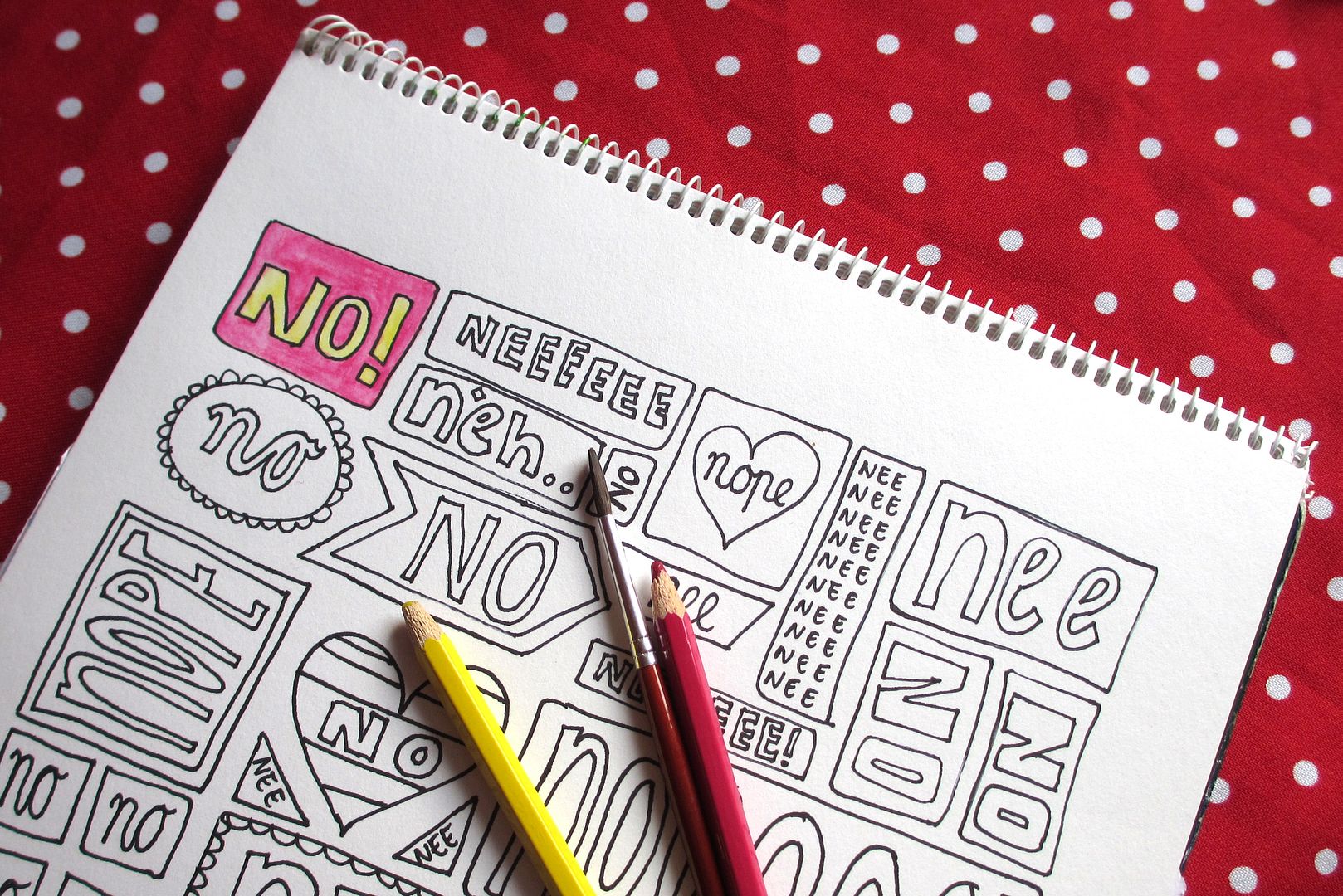 These days I jump from being somewhat sad and confused one moment to feeling cheerful and on top of the world the next. I recently graduated, which means that right now I am in an exiting but also difficult new phase of my life. Everything is open, which is awesome, yet also slightly scary. I am still figuring it all out; what I want to do in life, what makes me happy, in what things I would like to grow, how to make money, how to combine all these different questions realistically. There seemed to be an opportunity at one point that excited me a lot, which in the end didn't turn out as planned. Needless to say I was disappointed. But after a short day of sulking, I realized I am going to be rejected more than once. Now more than ever. And you know what? You can't expect all people to immediately see your qualities, run with your wild ideas, see the sparkles and opportunities behind a path the way you see them. And that's OK. And each time when they don't get it, or when the occasion somehow just wasn't right and there are better things ahead of you, you should celebrate their 'no'. Because it makes you grow stronger and learn from the situation. It tests how bad you really want something. It opens up new opportunities. And the more rejections you face, the more experienced you become as a person.
Also, being rejected is a real sign that you stepped out of your comfort zone; that you were daring to hope, daring to follow your dreams despite of the possibility of hindrances and difficulties. You should celebrate the fact that you were daring to put yourself out there.
Although I haven't got the faintest idea of what I will be doing 3 months from now, I do know that by then, I want a lot more people to have rejected me and my ideas. Because it means I tried. So, in order to celebrate the 'NO's in this world as a positive sign of my personal growth, I drew a big rejection chart. And every time someone tells me 'no', I am allowed to color one section and celebrate the fact that I am one step closer to achieving my dreams, whatever they are concretely.
And because I figured that I might not be the only one dealing with this 'I know this to be true but it still sucks'-feeling, I made the chart for you to grab as well. You can print it if you want to. Because anything is more fun when you put colour to it. So let's see who gets to finish coloring the fastest ;)