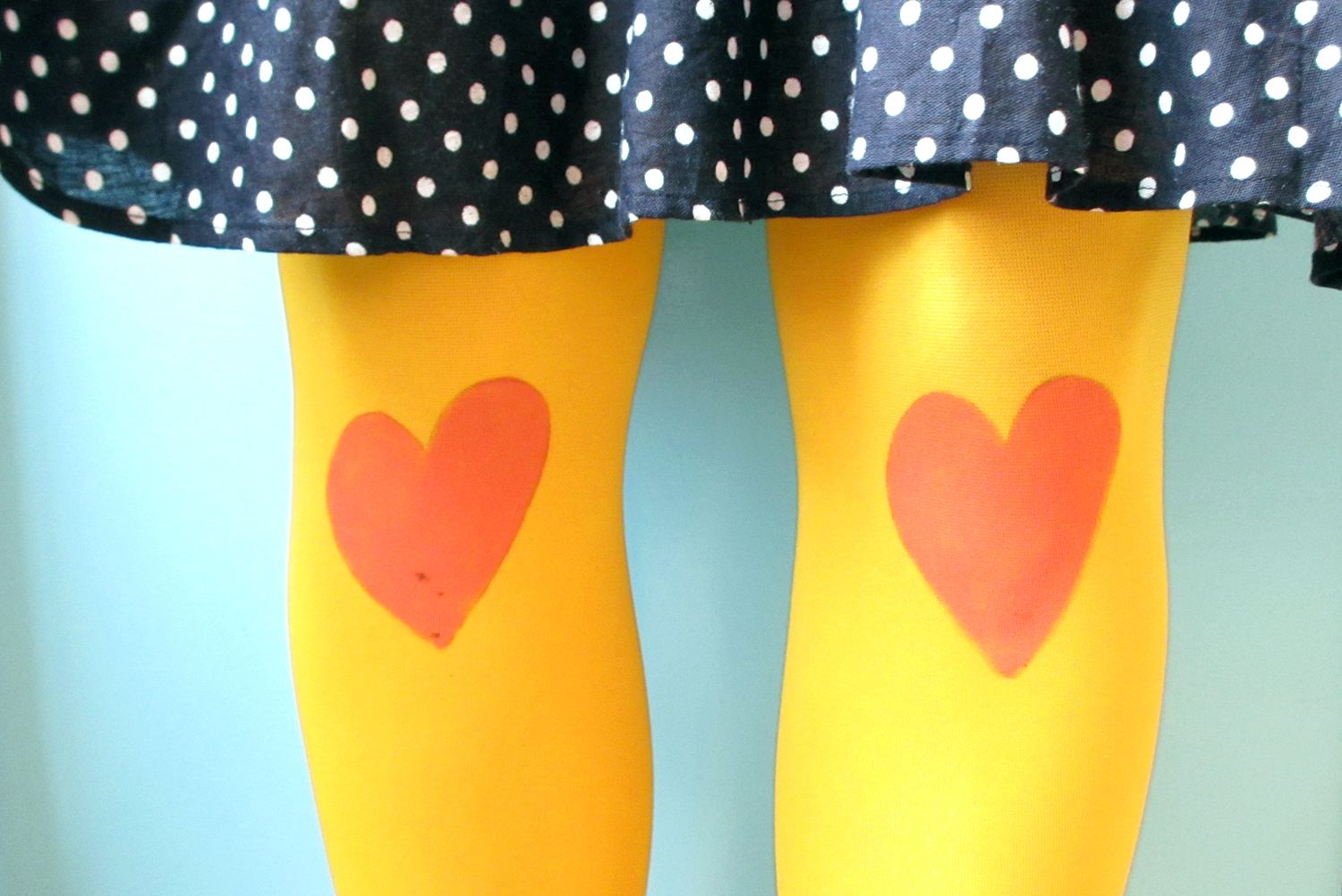 Today I am going to show you how I transformed a regular legging into one with heart knees. Perhaps you want to give it a go as well, because it is a simple and quick DIY. What you need short list: a legging and textile paint. Additional materials: a pencil, paper, scissors, piece of cardboard and a paint brush. Here we go!
1. Put on the legging to mark where you want your heart placed. I chose to do it slightly under my knee. Although marking one leg should be enough because the legging is symmetrical, I chose to mark both knees just to be sure.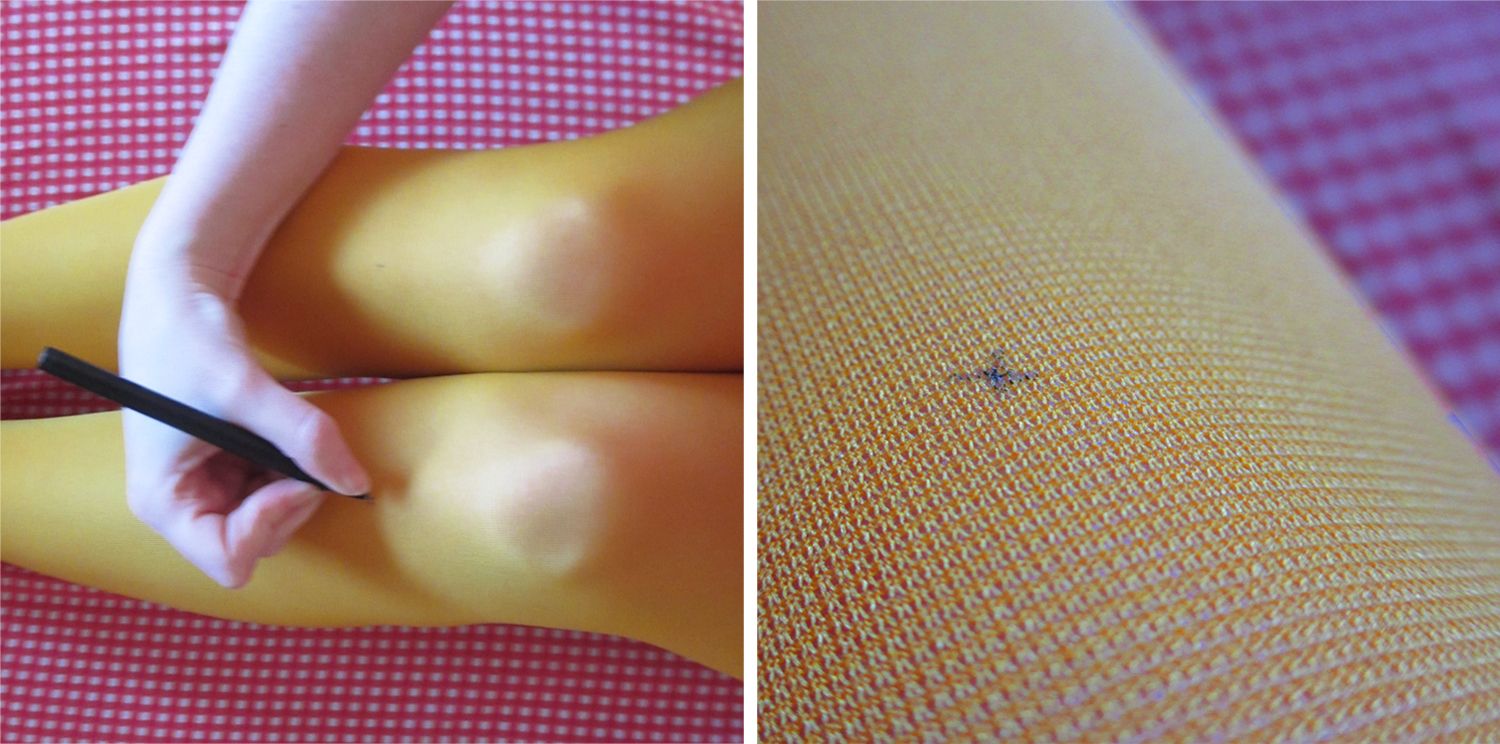 2. Cut out a paper heart. I printed my heart from a quick shape search, but you could just as well draw your own.
3. Cut out pieces of cardboard that are bigger than the width of your legging. You will place these pieces in the legging as a surface to work on and as a way to simulate how your knee stretches the fabric, which will influence the heart shape.
4. Put pieces of cardboard in the legging on the spot where you want to paint the hearts.
5. Trace the heart shape with a pencil.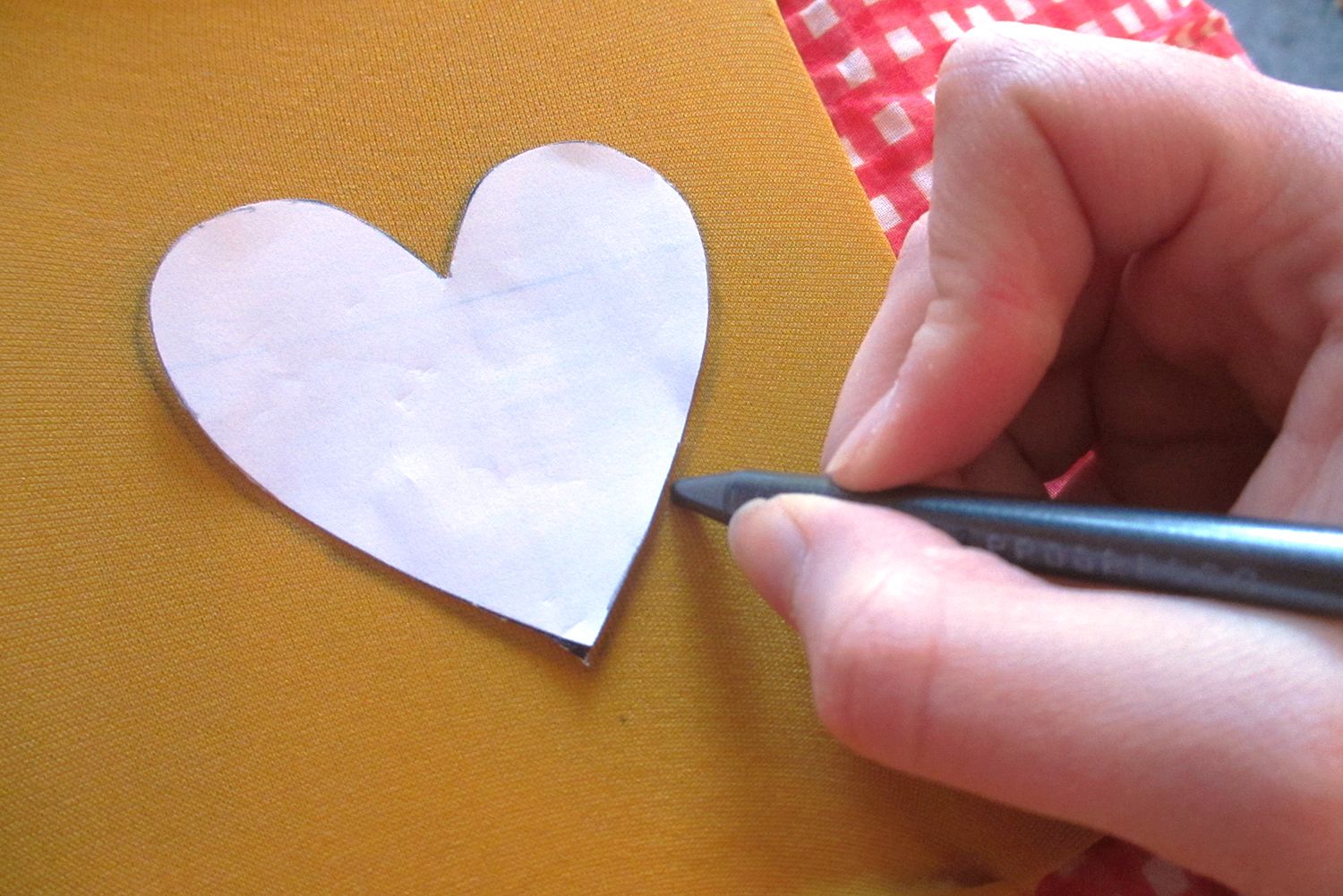 6. Get out your textile paint. I used regular textile paint from a local art supply shop. I think you might be able to use acrylic paint as well, but I don't have any experience with this.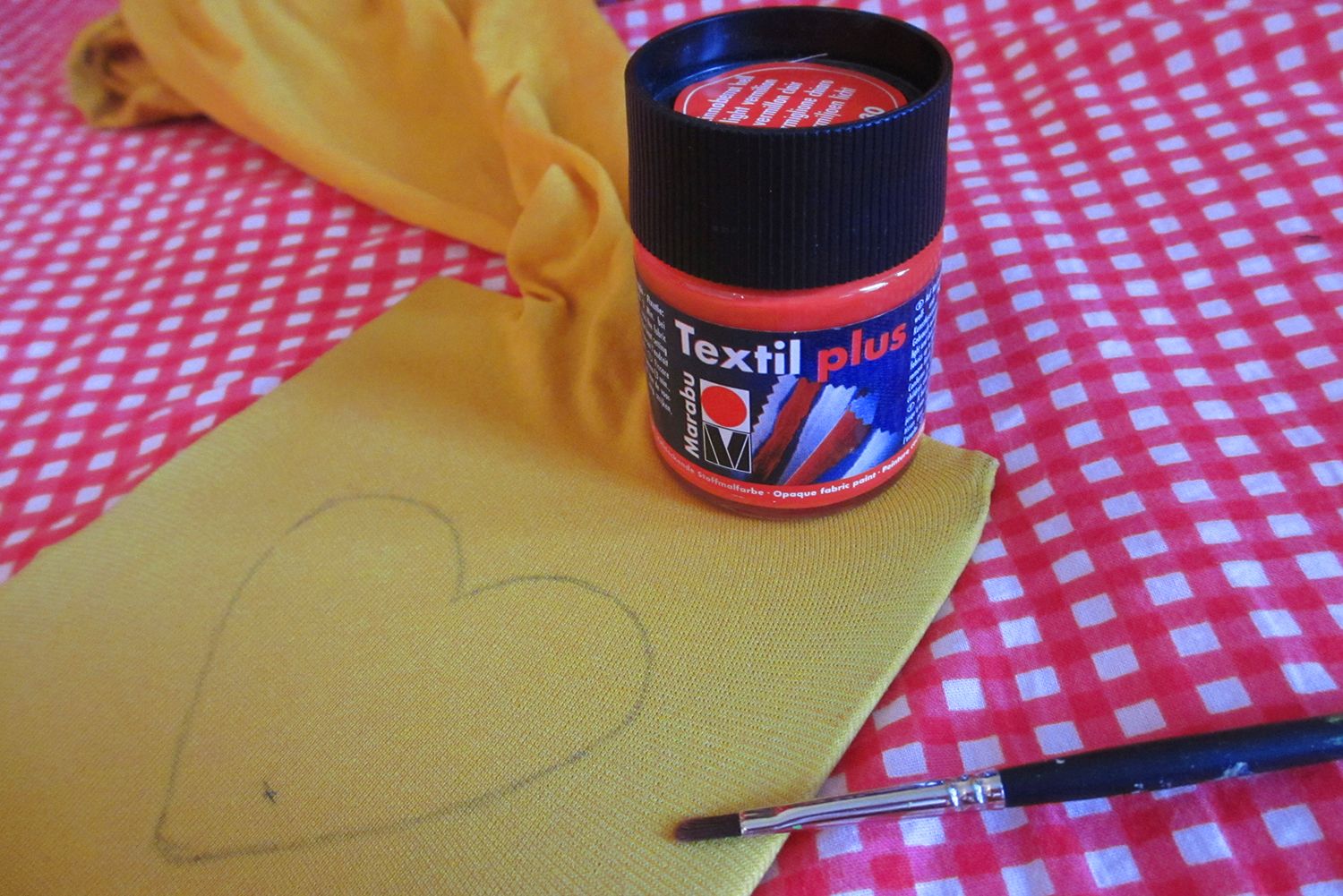 7. Neatly paint the heart in the color you wish.
8. Let the paint dry before you take the cardboard out. (When I am impatient I often use a blow dryer to dry paint; I especially use this a lot when I paint with the Big Bug Collection on parties and people's painted t-shirts need to dry quick).
And that's it. As simple as that. If you decide to experiment with your old leggings (or new ones for all that matters) I would love to know about your experiences and results!