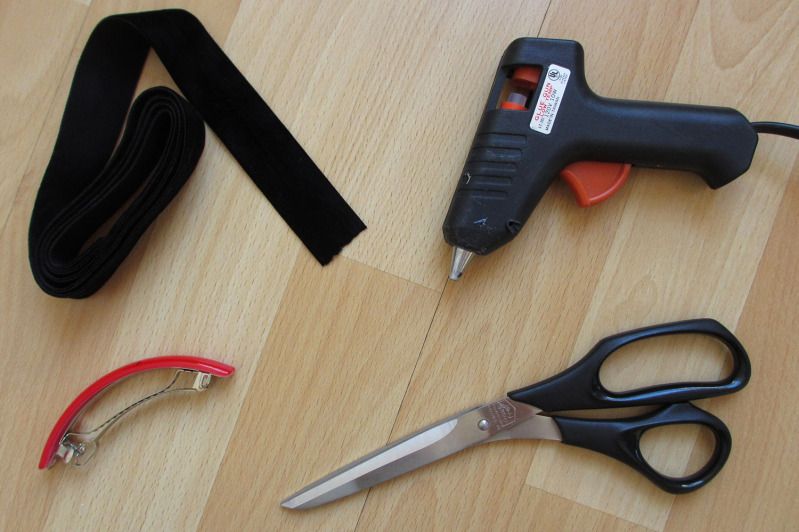 You will need: an (old) hair pin, (velvet) ribbon, a glue gun and a pair of scissors.
Cut the pieces of ribbon: 1 piece that is slightly bigger than 2 times the length of the hair pin, 2 pieces for the 'legs' of the bow, and 1 small piece to wrap around the middle.
Glue the longest piece of ribbon together to form a circle with the pretty side on the outside.
Then glue the ribbon on the hairpin, with the part that used to be open in the middle.
Wrap the smallest piece of ribbon around the middle and glue it at the back.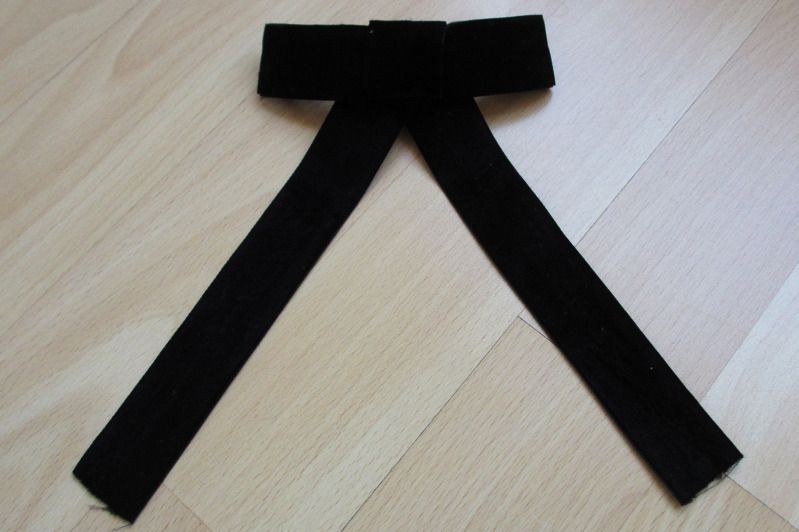 Glue the two 'legs' on the back too, in a slight angle.
Cut small triangles out of the ends of the ribbon. You could choose to apply some transparent nail polish to the edges to stop them from fringing.
And that's it! Assuming you have all the materials, this project will take you only 5 minutes. Super quick and super easy!
 Have you been doing any quick and easy DIY lately?