Yesterday I turned 24. My boyfriend surprised me with a great day in 'De Hoge Veluwe National Park', which offers a great combination of nature, architecture and art. We went on a bike ride through the park and visited the Kröller Möller Museum. I didn't take that many pictures, but I managed to get a few snap shots of a particular piece of art in the sculpture garden which I loved: 'Jardin d'email' by Jean Dubuffet. I think it looks kind of surreal.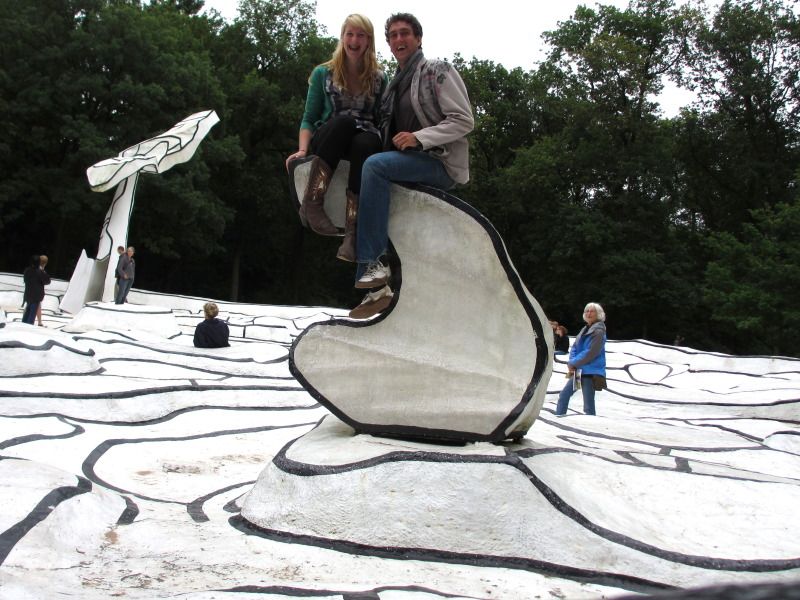 Also, I thought this sign was hilarious. Imagine being in a sculpture garden with many massive and impressive pieces of art, all with small signs indicating the artist and name of the artwork. Then this sign in the grass catches your attention, without any visible sculpture in the direct area. It translates: 'starting point of a walked distance of 82 steps by stanley brouwn on december 20nd 1984'.
 
We had a look inside the museum. After having had our fair share of Van Gogh's there, we drove off to be in time to join dinner with my family. The evening ended with a relaxed backyard wood stove fire.
Another year without dying: check.