I have something that I can't believe I haven't shown yet, because I made it ages ago. Ages ago meaning last winter. A friend of mine (from Big Bug Collection) moved into his new house, and basically bought paint and gave a couple of us complete freedom to paint his entire house with whatever creations we felt like, for a weekend long. Imagine my excitement. One of the paintings I did was a real size rainbow zebra unicorn. Yes, I did say that. And I do pretend like I know what the 'real size' is.
If you are curious, you can view all our creations on the blog of the Big Bug Collection, there are some pretty awesome pieces (think along the lines of robots, octopuses, monsters and 3D paintings)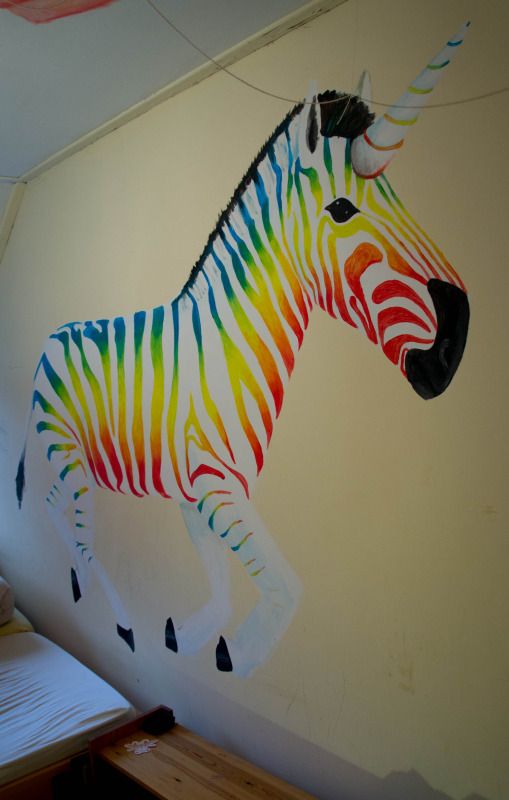 Video of the process of painting the rainbow zebra unicorn.