Today I have a fun little DIY for you guys. I enjoy exchanging secret or encrypted messages, especially in an age where digital communication has become the norm. Communication has become so easy, that putting a little effort in the form of messages instantly makes it more special.
As a kid I had alphabets lined out with codes for each letter and I would write letters in it with a pen pal. In high school I developed a whole secret language with my best friend that we used to write notes to each other in class or even talk in. It was called 'Sprourkou' and we had our own dictionary. Little anecdote: one day a teacher caught us and took our note. I am still wondering what his face looked like after reading it and seeing a piece of paper filled with apparent nonsense words that only we knew the meaning of.
Anyway, one of my more recent findings is peanut messaging. It is perfect for something small you would like to communicate. You can send it to someone or leave it on a visible place. It might be useful to somehow tell the person to open the peanut though, since first expectations might not be that there will be anything else inside but a peanut ;)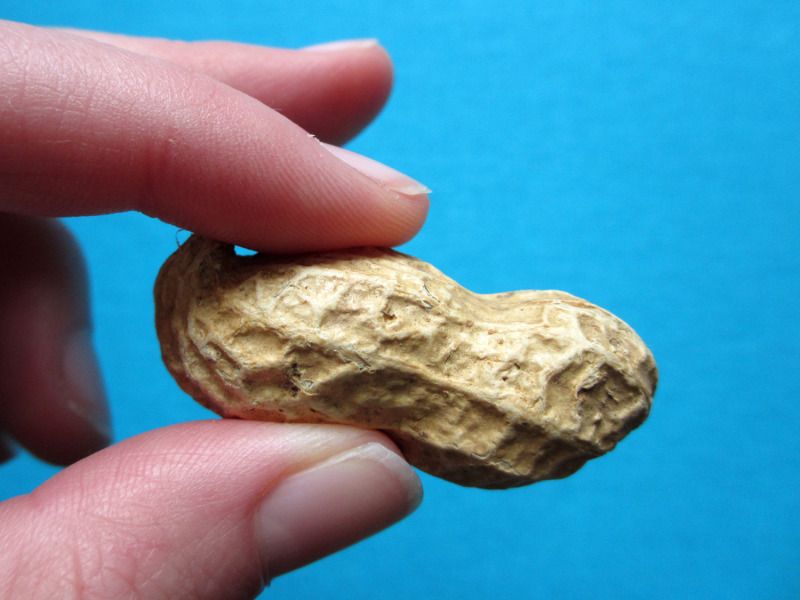 1. Take a peanut


2. Crack open one side with scissors


3. Carefully break and open up the peanut further with your hands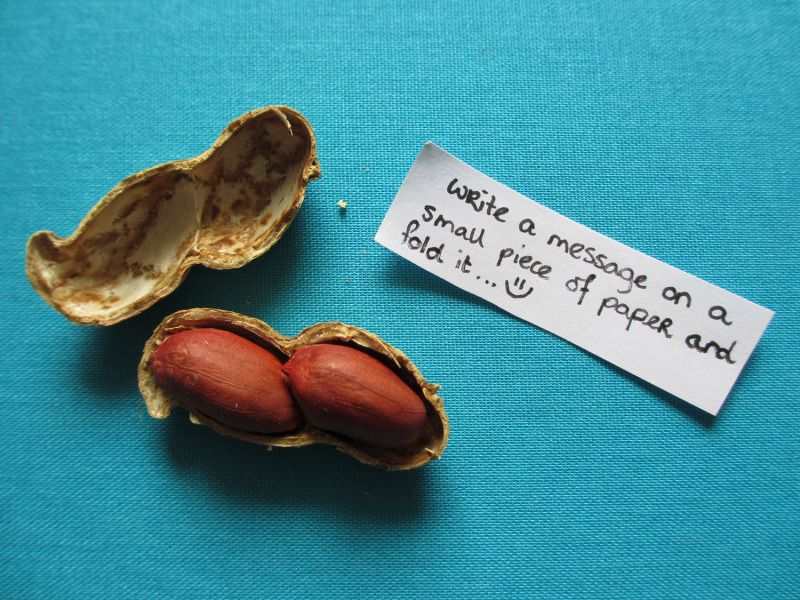 4. Take the actual peanuts out and write your message


5. Fold your paper message so it fits inside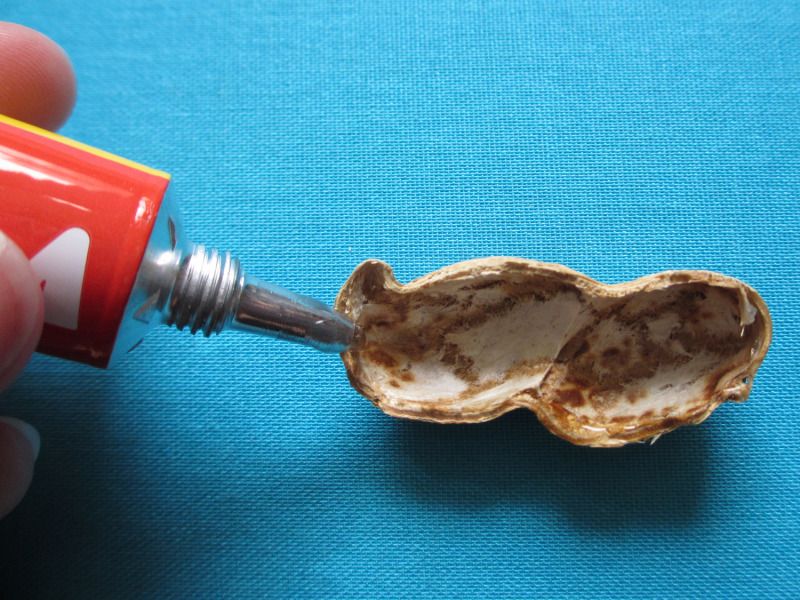 6. Apply glue on one side of the peanut


7. Put the two pieces together so that the glue is divided over both halves and open them up again. Make sure there are no massive glue stains on the inside


8. Let dry for half a minute or so


9. Press the two pieces together with the message inside. If you have gone through the process successfully, you will only be able to see it has been opened before if you look very carefully.
If you enjoyed this post, you also might like my DIY on writing a secret message with invisible ink.
Oh and in other news, I finally bought a new camera this week after my last one drowned. So that will make blogging a lot easier again from now onwards.