The challenge: Make five postcards and mail them.
(More details on this week's creative challenge here)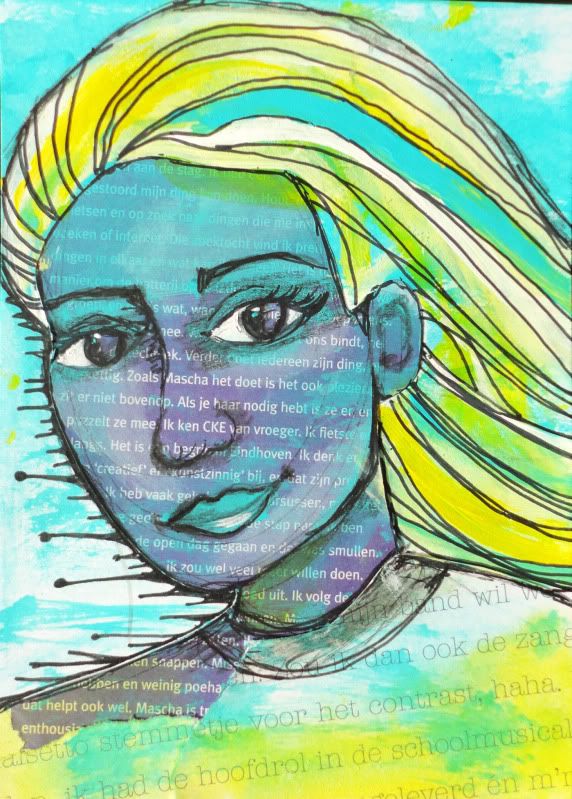 What was fun?
Producing. When I create something, even if it is small, I instantly feel more creative and productive.
What was difficult?
I have to admit I felt a slight hesitation in sending my cards, because I wasn't necessarily proud of each and every one, where I normally like to only share my 'best work'.
What did I learn?
Learning to share my work is as important as learning to create. I am already working on that by showing lots of little projects on my blog (also the ones that I do not consider my 'best work'). From time to time I still find it difficult to share though. Sharing is a way to open communication on my work and get feedback (either positive or negative), but moreover, as I share more, I also grow more confident in the idea that not everything has to be perfect. Things can have value in their imperfection, but also as part of a learning process that teaches me to be more creative. In that sense the things that I am not proud of are as important as the things I am proud of, because they are part of the learning process that helps me get better at creating things I am proud of.
(More information on my creative challenges in general here)