I had a great weekend. It included painting shirts with the Big Bug Collection at another Kattekwaad party all night long, good company and conversation, watching stars on the roof top, lying on the grass enjoying the sunshine and strolling around getting ice cream. Here are some pictures from the shirts I painted last night (quality isn't that great, but it gives an impression). It was 7AM when I finally hit my bed this morning, but it was worth the fun!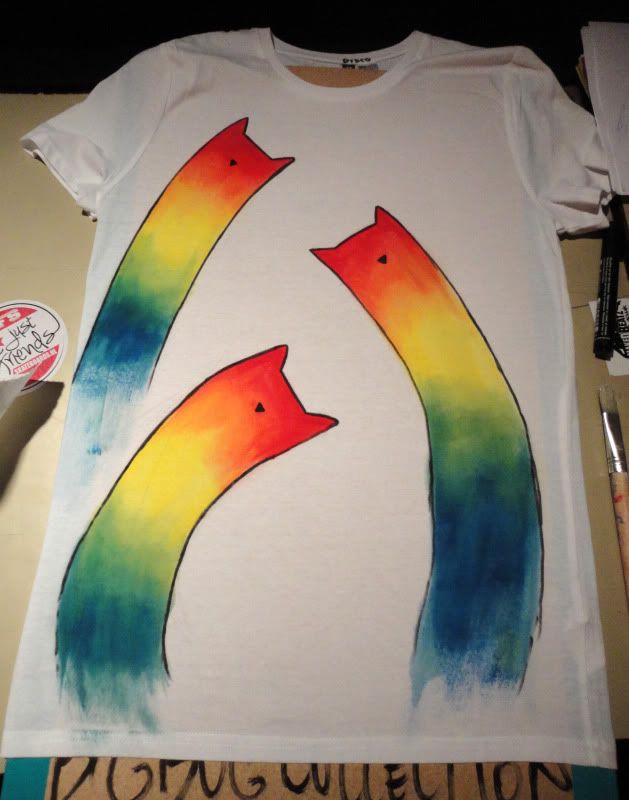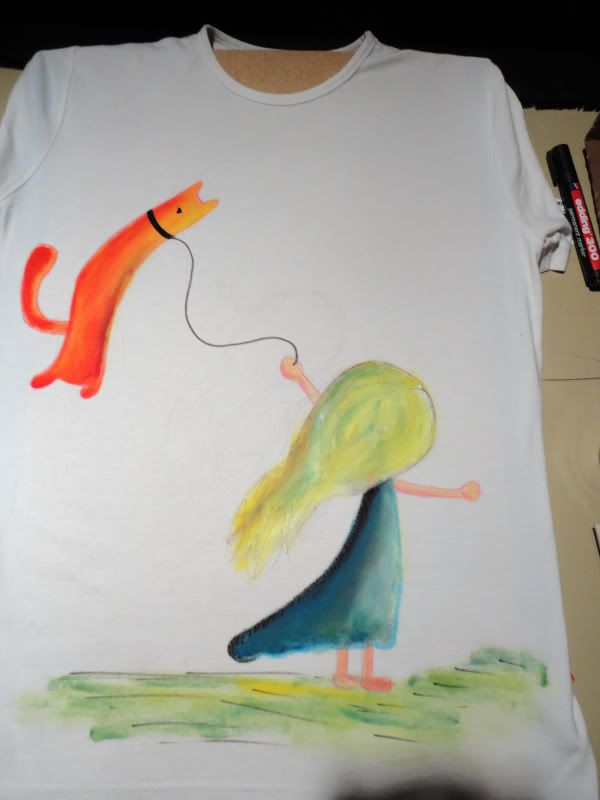 Me looking very concentrated


Eliska painting


A shirt by Nick


Diede painting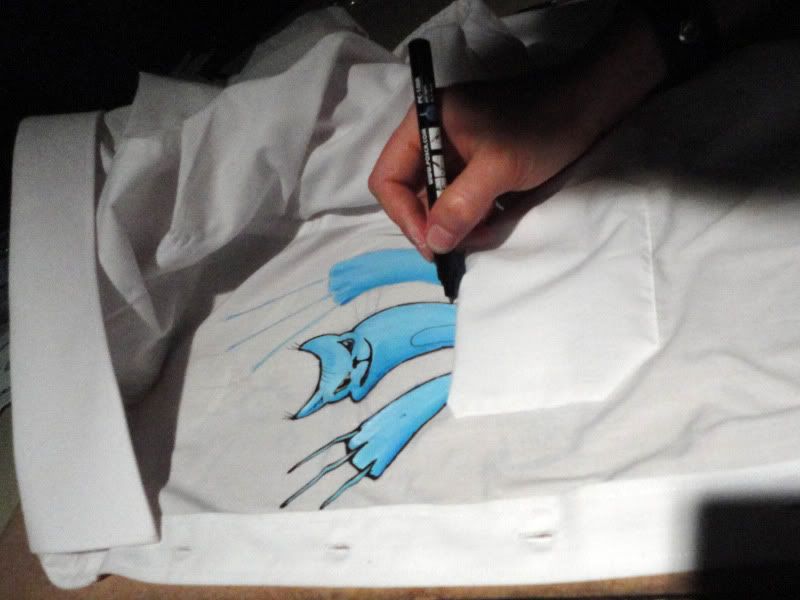 Another work in progress by Eliska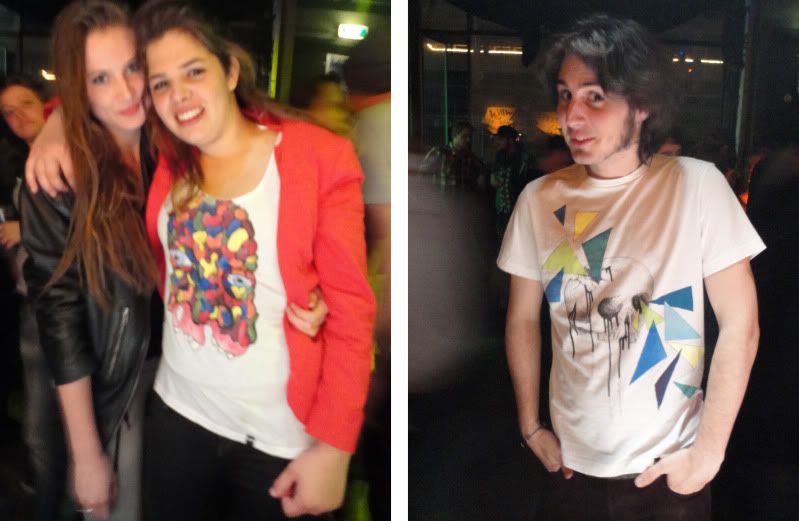 Lottery winners of the evening with their shirts.
How was your weekend?