Although technically it is still winter, the weather seemed a bit confused today thinking it is spring already. I am perfectly fine with little confusions like that, but that is not the point I want to make. The point is that it made me and my sister go for a walk outside. This decision lead to an adventurous afternoon.
Now, you might think just as I did that our encounter with a dragon the other day was quite an adventure. Ha! Have I got news for you. Two things: 1. Apparently the town is full of mysterious creatures. 2 They lied to me at school: dinosaurs are not extinct and I've got proof!
As you can imagine it took me a moment to process this information (hence the face)

But once I got over the idea I decided to feed my new acquaintance.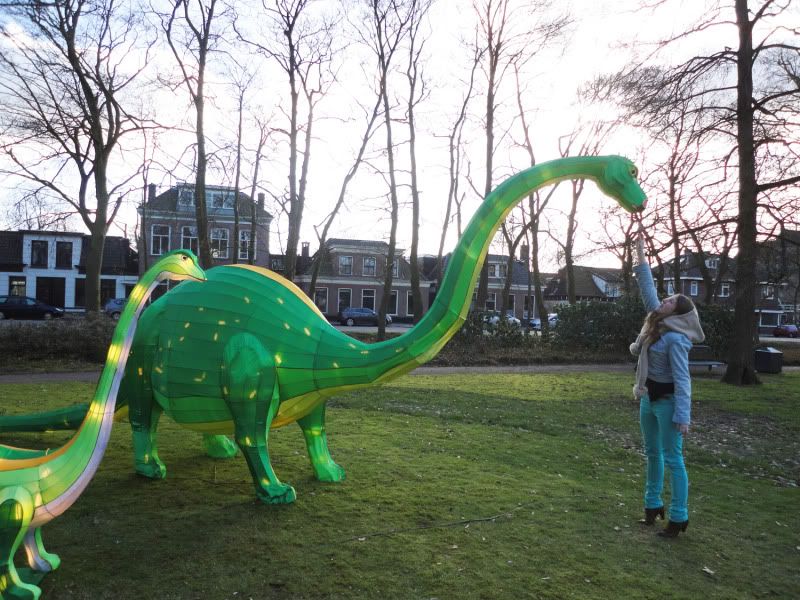 Not for long though, because next thing you know, I was chased by a tyrannosaurus rex who probably thought I would make a tasty afternoon snack.



I managed to get away and without the need to run for my life anymore I was starting to feel a bit more confident again. I even started feeling slightly mischievous after my nearly-death-experience. So when I saw a tiger I couldn't help but to pull his tail a little.


His friend the lion was a good sport though, and played along in our dare devil bet (my sister won).


But we still hadn't seen all. There were porcelain elephants and more dinosaurs; even cute ones that wanted to be pet.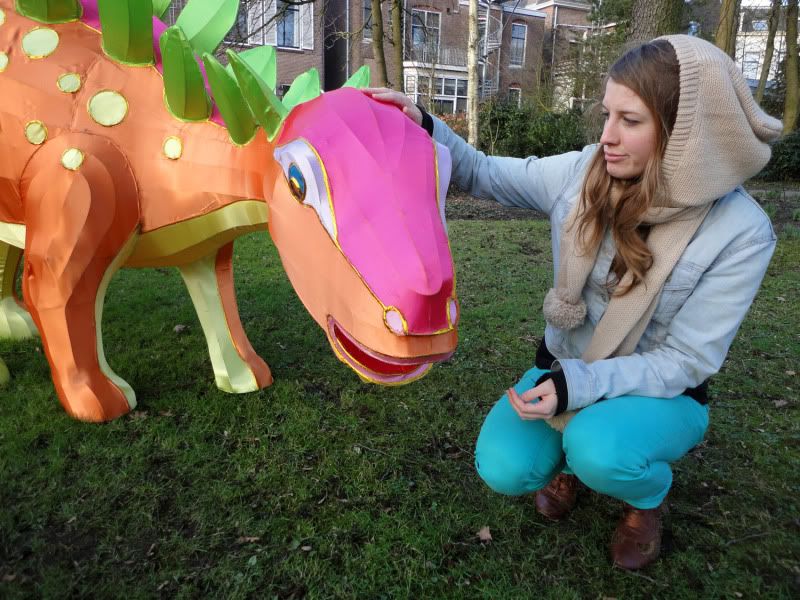 I even took part in a dinosaur dance party (I tell you he had some moves!).


After saying goodbye to the creatures, we walked back home, thinking about another day full of adventures that had passed by.