I found a seed outside. I'm not sure what tree it is from. Not in Dutch nor in English. (That says more about my knowledge of species than it does about the rarity of the object). I picked it up because it looked interesting to me. And as it had been lying on my desk for a while, I couldn't help but think that it resembled a hedgehog. Next thing you know, I am enthusiastically running around with a glue gun. The result: meet my newest little friend.


She likes to snuggle up in a tea spoon,



and enjoys bright colors.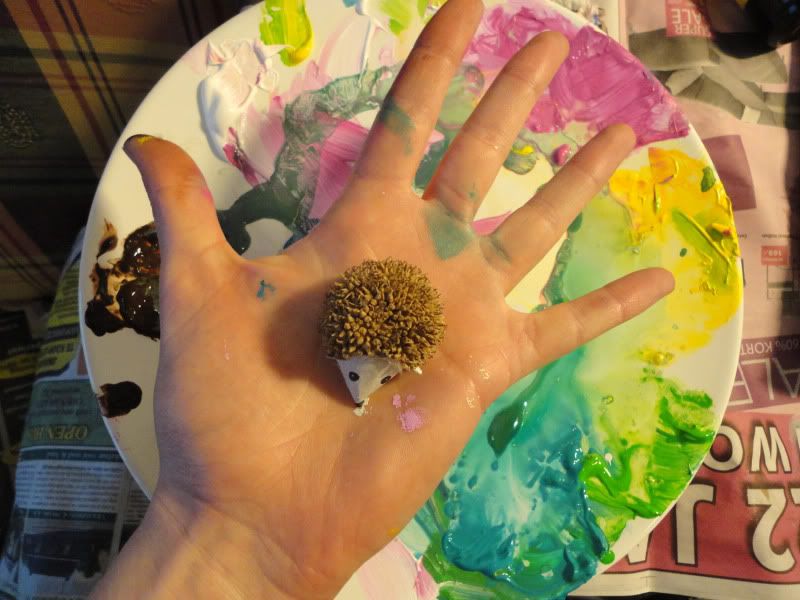 We have that in common… The bright colors part.