I want my house to be similar to that of my grandparents.
Today I visited my grandparents. It was great to see them again. Although I have been there numerous times, there is always more to discover. I love my grandfather's attitude towards his house (and in a certain sense perhaps towards life). He sees his house as something that should be used and should be lived in, which results in a house full of unexpected features that ceased to amaze me as a kid but still make me smile today.
A simple toilet visit takes a while because you can't help but want to read the many quotes and doodles on the toilet walls.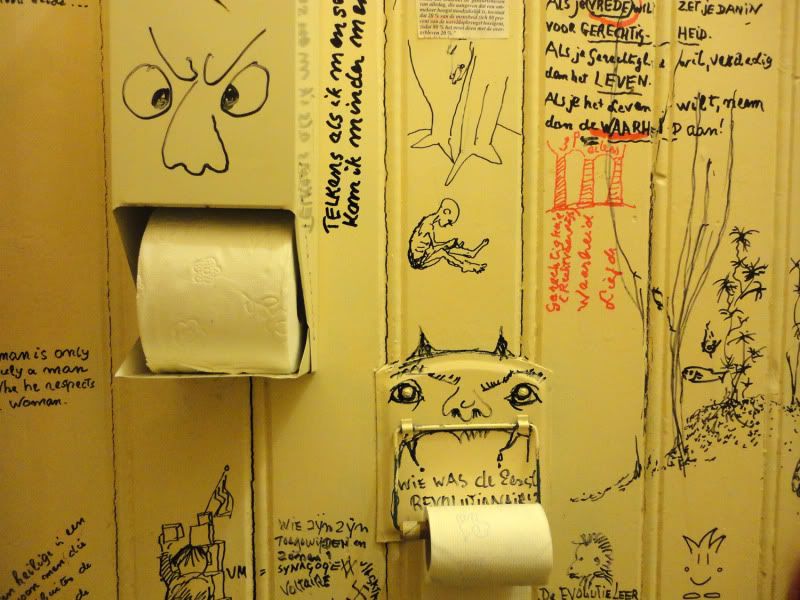 The hallway is full of little marks, dates and names. On a closer look you will discover the growth history of the entire family. I have my personal line there as well (the last one is from 2009 and I haven't grown ever since). The kitchen door is full of fruit stickers. I'm not sure why, but I guess not everything needs a reason.


My grandfather invents his own ingenious little systems. For example he will hang tin cans over the doors on a nail every night as a low-tech burglar alarm. When someone opens the door the cans fall down and the massive noise will wake my grandparents and scare anyone away who was up to no good.


The house is packed with items from their exotic travels, including instruments. I have many memories of music in that house.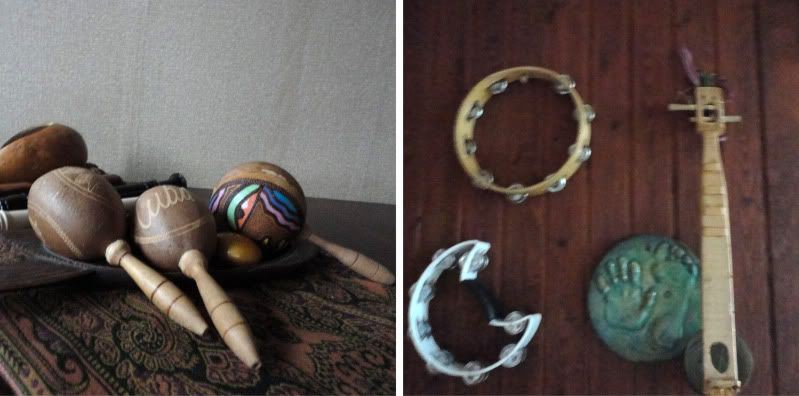 Who knows grandparents with still rings in their bedroom? I do ;)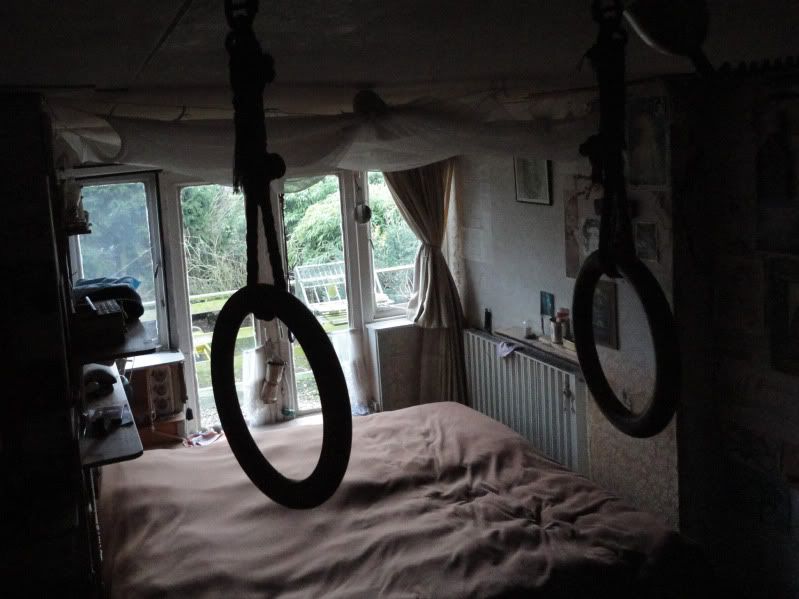 I remember one day he was painting the window frames, without using masking tape and paint was dripping over the glass. Somebody pointed that out and he cheerfully said that now the window had become a piece of abstract art. He later stuck some pieces of paper on the window as well and declared his masterpiece finished.


To my grandfather doodling on the wall is perhaps as common as on paper or body parts (he used to make little drawings on my hand as a kid). Even leakage stains in the wallpaper become works of art.


I want to be like my grandfather when I grow old. But perhaps I am already a bit ;)
(Klick here for a past post on flying a kite with my grandfather and here for the tutorial)