This weekend I was strolling through the dark streets of my hometown (which I actually do not really consider my hometown) with my sister, when we encountered a dragon.


As I have been brainwashed by fairytales on heroic princes and dragon warriors, you can imagine my initial reaction was to fight him (and yes, that pathetic silhouette was supposed to have beaten him).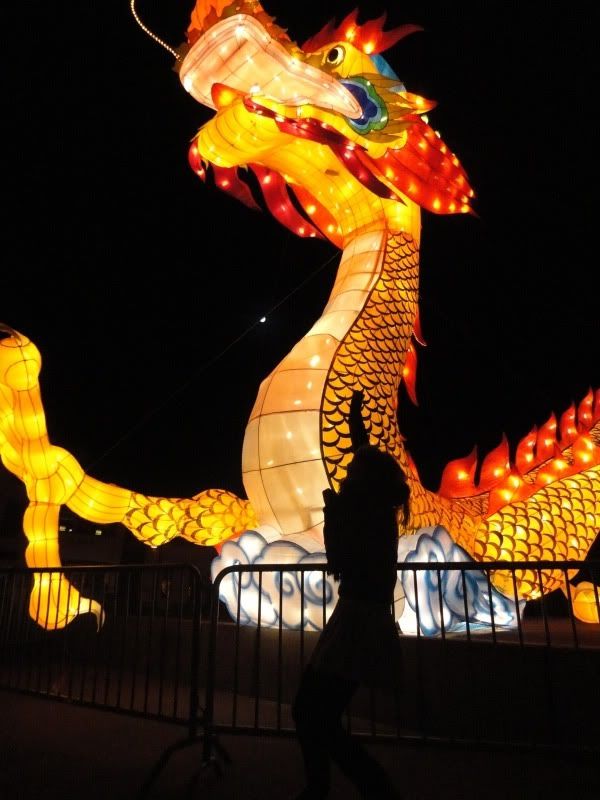 But he turned out to be the friendly type, and after a big high five we wished him goodnight and continued our walk home on a road full of floating lanterns.