What would be more fun than pancakes? Perhaps cute mini pancakes. We even have a name for them here in the Netherlands. They are called 'poffertjes'. And I happened to have bought a poffertjes pan. Now, what would be even more fun than poffertjes?
What about rainbow poffertjes?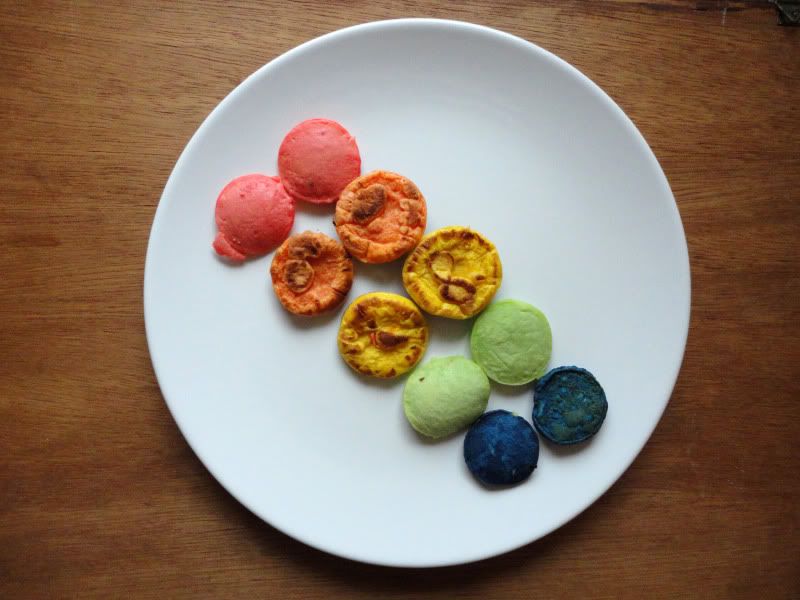 Actually these were only the leftovers; I baked much more, but ate nearly everything before taking a good picture.


(I played with pancakes before, see here)