Each week I set a creative challenge. This week's challenge was:
Log your dreams after every night and visualize them in any medium you want.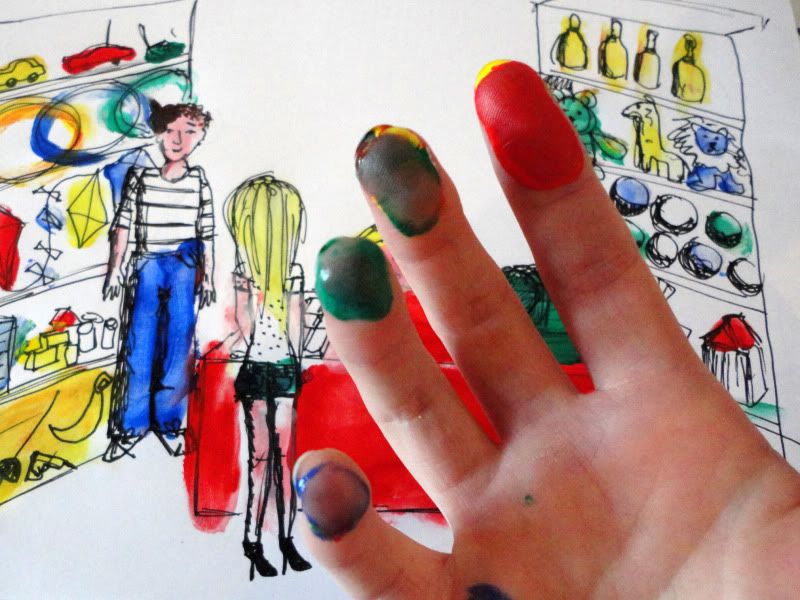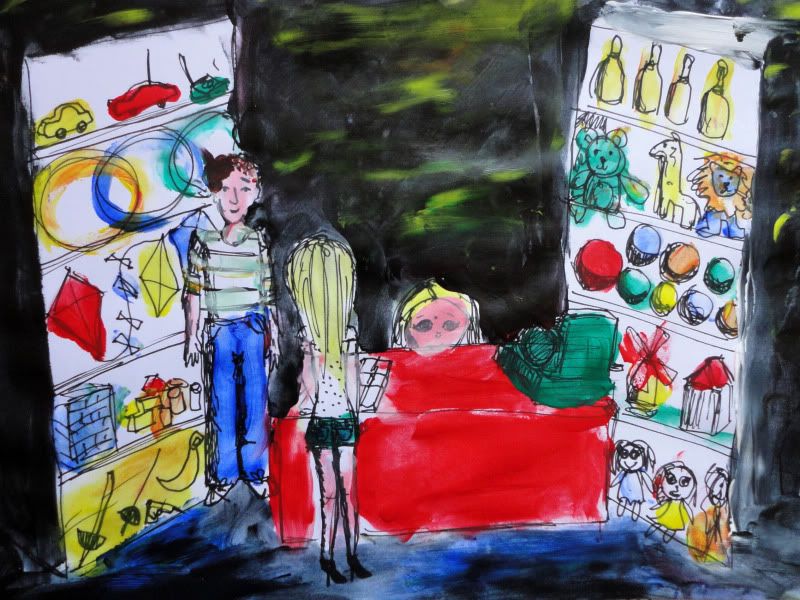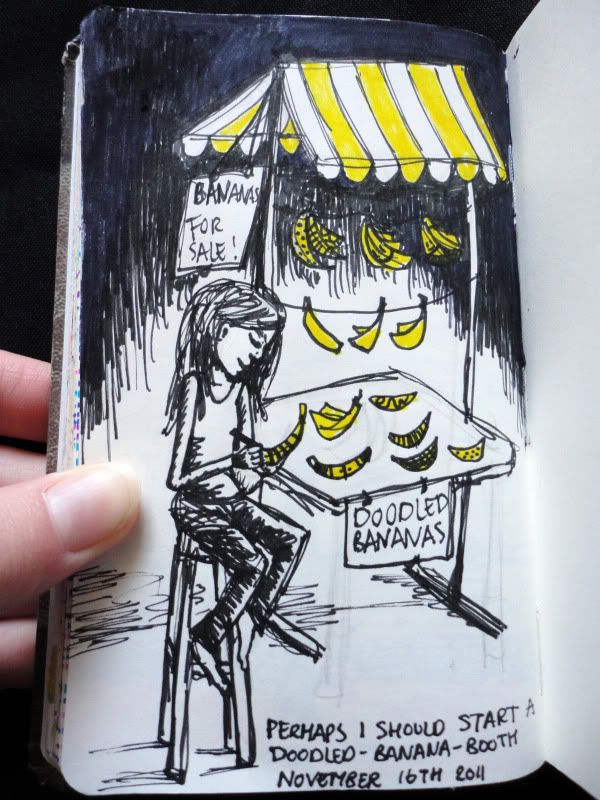 What was difficult?
Remembering my dreams. Sometimes I woke up and didn't remember anything, sometimes I would remember but by the time I made the effort to write them down I had already lost them, and in some cases I would remember while writing them down to find out that when I re-read them they didn't ring a bell at all.
Combining a hectic schedule with my creative challenge was hard as well, which is why I decided to take a bit longer for this challenge.
What was fun?
Being made aware of my dreams. One morning I wrote down my dreams but by the time it was afternoon I forgot what it was, so I read my little scribble that said something like 'extreme tropical island where monkeys fought for Annemijcke (Annemijcke is my sister)'. It's quotes like these that made me laugh.
Fingerpainting was fun as well.
What did I learn?
I have more positive dreams when I sleep well and have nothing to worry about. During week days I often had dreams in which I felt anxiety or was chased, embarrassed or was out of time. During the weekends I seemed to have dreams that were happy, filled with toyshops and situations in which I played the hero. It makes me wonder about the impact of my subconscious…
This challenge I tried some messier approaches to capture my dreams, like finger-painting and quick dirty models. Because it is messy it makes it impossible to get details 'right'. This handicap enabled me to experience more freedom and it made me less worried about 'making mistakes'.